Top French film sales executives Baraton and Yohann Comte pool skills and contacts to create new company ahead of EFM.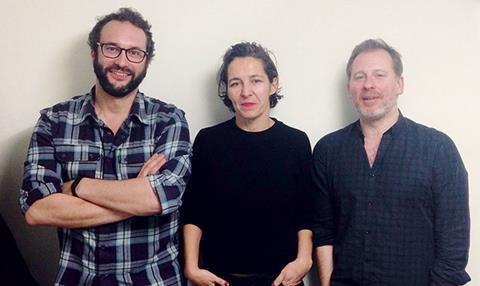 Wild Bunch's former head of international sales Carole Baraton has joined forced with ex-Gaumont sales executive Yohann Comte to create a new Paris-based international sales and co-production company.
Other Charades partners include Pierre Mazars, who was previously vice-president of international sales at Studiocanal, and Constantin Briest, an entrepreneur and founder of Paris-based co-production and co-distribution company Asuna.
The team will make their market debut at the EFM where they will present the company and also scout for projects with the aim of building a first line-up for Cannes.
The company has the capacity to invest minimum guarantees in select projects.
"Charades will focus on films that are by turn inspirational, entertaining, rousing, disturbing, terrifying and tear-jerking, but always audience-driven. It will service a cross-generational, cross-cultural and cross-border audience," the partners said in a joint statement.
They said the choice of Charades as the company name was driven by the desire for a French word that would translate easily into most languages.
Baraton spent 15 years at French sales powerhouse Wild Bunch and joined the company in its infancy. Working alongside its co-chief Vincent Maraval, she piloted sales on titles as diverse as I, Daniel Blake, March Of The Penguins and Spirited Away.
More recently, she oversaw the launch of Wild Bunch's high-end TV department, scouting and then selling high-end series such as Medici: Masters Of Florence.
At Charades, she will oversee sales and acquisitions across all English-speaking territories as well as Benelux and Scandinavia.
Comte – who spent six years working alongside Cécile Gaget at Gaumont as deputy head of international having started his career at EuropaCorp/Roissy Films – will handle sales and acquisitions in Western Europe, Japan, South Korea and Latin America
Mazars will be responsible for Eastern Europe, Middle East, South-East Asia and also oversee the operational management of Charades. Briest will oversee structuring of corporate and production financing.