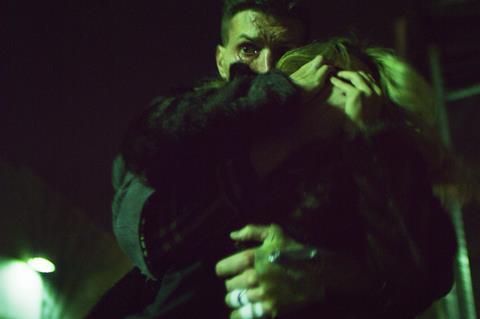 New York and Los Angeles-based Yellow Veil Pictures has come on board to handle worldwide sales on genre and industry veteran Larry Fessenden's horror film Depraved.
The title is set to receive its world premiere tomorrow (20) at the IFC Center's What The Fest?! and is styled as a contemporary reimagining of Mary Shelley's Frankenstein.
Depraved centres on a field surgeon (David Call) who builds a man from body parts in a makeshift lab in Brooklyn. When he succeeds, the surgeon is overcome with remorse and tries to protect his creation (Alex Breaux), although it soon becomes unclear who is in greater need of protection. Joshua Leonard, Ana Kayne, Chloe Levine, and Addison Timlin also star.
Yellow Veil Pictures co-owner Joe Yanick said, "Depraved represents everything that is great about Fessenden's work. It's an honour to be able to work with a director I've so greatly admired."
"It is very exciting to be working with Yellow Veil on this project," said Fessenden, whose New York-based production company Glass Eye Pix produced Depraved alongside and Joe Swanberg's Forager Film Company. "I am enthused to partner with a young company that is finding its groove in this fickle business, and I look forward to seeing what they can do to get my movie out into capable hands."
Fessenden's producer credits include House Of The Devil, Stake Land, and Wendy And Lucy.
Yellow Veil Pictures launched at the 2018 Frontières market at the Fantasia International Film Festival, with Tilman Singer's debut Luz. The company is currently packaging Sam Marine and Michael Borowiec's second feature, Desert Witch, and acts as the festival agent for Jenn Wexler's The Ranger, and Sonia Escolano's House Of Sweat And Tears.