EXCLUSIVE/FILM BAZAAR: Director Nagraj Manjule's romantic drama slated for remakes in multiple Indian languages.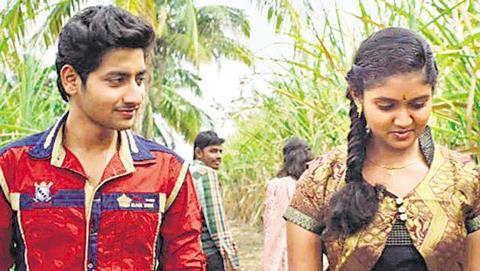 Fandry director Nagraj Manjule's Marathi feature film Sairat is set for remakes in multiple Indian languages. Producer Zee Studios has partnered with White Hill Productions for a Punjabi remake and with Rockline Venkatesh for remakes in all four South Indian languages.
Pankaj Batra will direct the Punjabi remake of the hit romantic drama, with a shoot starting in December. The Kannada version is underway with Rinku Rajguru reprising her role as an upper caste girl who falls in love with a lower caste boy.
"The Telugu, Tamil and Malayalam versions of Sairat will follow. We are in discussion for a Hindi remake," said Akash Chawla, executive vice president and business head of Zee Studios.
In addition a strong Marathi line up this year including Ventilator and Natsamrat, Zee is now ramping up Punjabi film production and is backing Hindi-language films including Tadka, directed by Prakash Raj and now in post-production; and Tanuja Chandra's as-yet-untitled romantic comedy starring Irrfan Khan, which starts shooting in January 2017.
"We are looking to produce five or six projects per year in the Hindi language plus films in South Indian and Punjabi languages, besides the five or six Marathi films we make," Chawla said.
Zee's Marathi projects include a new film by Paresh Mokashi (Elizabeth Ekadashi).
Harnessing its broadcast and distribution reach worldwide, Zee is moving into the overseas distribution space. "We already have distribution teams in the major markets like UK, US, Middle East, Germany and Latin America so we have the expertise for those markets and all looking to leverage all distribution platforms – theatrical, digital, SVOD, cable and satellite," said Chawla.
The distribution division will work on films beyond the Zee catalogue, including independent films which need might innovative and non-traditional distribution channels. "We are open to any film that has the potential to travel overseas, including independent films. Many films don't get a chance to release overseas and are hardly marketed. We would explore how to reach out best at a lower cost and give those films a breather," said Chawla.