Industry veteran Alex Barder and his partner Russell Naftal at Burbank-based entertainment company Beast Media Group are lining up a virtual reality game based on the horror franchise.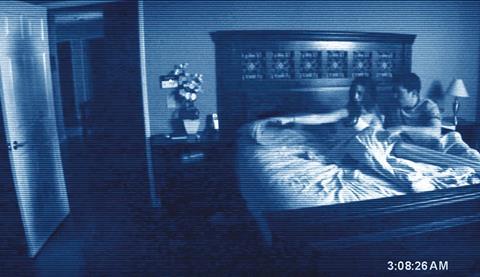 VRWERX, a division of Beast Media Group dedicated to virtual reality content, plan to launch Paranormal Activity VR in 2016.
The game will function on all major head-mounted displays including HTC Vive, Sony's Project Morpheus, Oculus Rift, PC, mobile and consoles including Xbox One and PlayStation 4.
"There's never been a more exciting time to be in our space," said Barder, the co-managing partner who has held senior executive positions at Inception Media Group and Strategic Film Partners, among other posts.
"The convergence of new platforms, original formats, revolutionary ways to engage audiences and advanced monetization strategies have given birth to a renaissance in media and entertainment"
"Paranormal Activity is the perfect property for VRWERX," said co-managing partner Naftal. "This franchise represents a huge audience that loves visceral, unbridled terror, which we intend to intensify through the incredible immersion that only virtual reality enables.

"Our goal is for the Paranormal Activity VR video game to not only be the scariest game you've ever played, but the scariest experience you've ever had."

"Virtual reality provides exciting new ways for audiences to interact with our film franchises," said LeeAnne Stables, president of consumer products for Paramount Pictures. "Paranormal Activity is an ideal fit and we look forward to further terrifying our fans through these new technologies and platforms."
Barder and Naftal said their VRWERX game development team comprises leading game designers and developers whose credits include Call Of Duty, Homefront, Madden and Defiance.
The division is not only creating games but also has several other virtual reality entertainment experiences in development across multiple genres.