Around 20 producers to receive funding; BFI separately increases overhead support on all single development awards.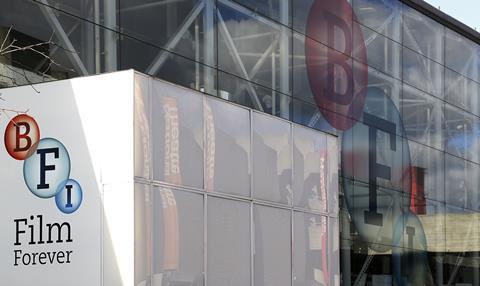 The BFI has launched the third iteration of its Vision Awards, with up to $3.6m (£2.5m) Lottery funding set to go to UK producers to help grow their companies and build collaborations with writers and directors.
The latest version of the awards sees the BFI shift its emphasis of support to "a new generation of diverse and ambitious film producers" in a bid to channel more resource to less experienced producers across the UK.
The BFI will invest up to $3.6m (£2.5m) in "around 20" producers with up to $70,000 (£50,000) available per year for two years. A third year of funding might be awarded "in exceptional cases where producers have discovered a specific underserved area of talent and have a solid plan to continue".
The BFI defines 'emerging producers' as those who "may be working independently with projects in development, with one or two close to production and who may have previous production credits; or they may be 'new producers' which could include executives looking to establish themselves as producers in their own right with existing writer and director relationships and an eye to projects they want to produce".
Overheads
In a bid to foster sustainability, Vision Awards 3 will include an allowance to cover a producer's fees and overheads of up to half of the award, which will also be non-recoupable.
The decision to increase overhead support reflects a new BFI decision – effective April 1, 2016 - to double its allocation to producers' overheads during development on all single project awards.
Companies to receive $140,000 (£100,000) awards in the last round of Vision Awards in 2013 included 42, Cowboy Films, Independent, Passion Pictures/Red Box Films Warp, Wildgaze and three animation companies.
Next generation
Ben Roberts, director of the BFI Film Fund, said: "We know that the economic realities for most producers are as challenging as ever, and that developing relationships and material with new filmmakers takes time and tenacity.
"We also recognise that the number of producers working outside London is relatively small - and has its own challenges. Diversity also remains a serious issue - something we are very keen to address.
"Our industry relies on a wealth and breadth of talented producers, and by aligning this round of the BFI Vision Awards with our talent development ambitions for the BFI NET.WORK, we hope that we can provide some support and resources to a number of emerging individuals and companies to focus on discovering and developing the next generation of filmmaker voices.
"We've run two previous rounds of the Vision Awards for more established producers and seen many benefits."