Erwin Provoost named next CEO of Flanders Audiovisual Fund (VAF).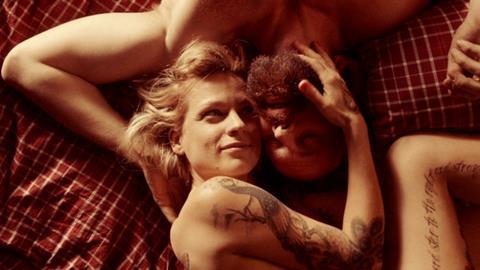 Erwin Provoost is to become the next CEO of the Flanders Audiovisual Fund (VAF), backers of former Oscar contenders Bullhead and Broken Circle Breakdown.
Provoost will succeed Pierre Drouot, who was appointed CEO in 2005.
"With his many years of experience in the audiovisual field, Erwin Provoost is the ideal person to succeed Pierre Drouot as VAF's new CEO", said Jeroen Depraetere, chairman of the VAF board.
"Besides his engaging personality, Erwin also possesses all the qualities necessary to lead the fund in the turbulent times our sector is currently experiencing. The board supports his ambition to further develop VAF and bring innovative new incentives to our growing Flemish audiovisual talent."
"I'm proud to have the opportunity to continue the wonderful work of Pierre Drouot", said Provoost.
"I also look forward to working together with a strong and effective team. The first task is to ensure continuity. However, the audiovisual sector is in full (r)evolution, and in the coming years VAF, together with producers, directors and writers, will have to develop an effective response."
"The board's decision to appoint Erwin Provoost wasn't an obvious one", added Pierre Drouot, the outgoing VAF CEO.
"Strong personalities always have supporters and opponents. But a strong personality with strategic insight, tactical sense, diplomatic talent, broad experience and an independent attitude is what VAF, and the independent audiovisual sector in Flanders, need. As I see it, this puts the last six months of my mandate in a positive light."
Among films recently backed by the fund are the Matthias Schoenaerts-directed documentary Franky, about the star's one-legged friend, MMA fighter Franky Van Hove.
Provoost was born in Ghent in 1954, and studied film direction and production at the RITCS film school in Brussels from 1972 to 1976.
In the early 1980s he led production company Multimedia (later MMG), responsible for movies including Brussels by Night (1983), Istanbul (1985) and Crazy Love (Love is a Dog from Hell, 1987). He also co-produced international co-pro Wait Until Spring, Bandini.
He has worked on some of the highest-grossing domestic hits in Belgium, such as Hector and Koko Flanel and The Memory of a Killer, which registered more than 750,000 admissions in Belgium, and was sold to more than 20 territories. Focus Features acquired remake rights to the film.
Following MMG's take-over by Dutch production outfit Eyeworks, Provoost became, in 2010, CEO of Eyeworks Belgium. In 2013, Provoost left Eyeworks (which in the meantime has become part of Warner Bros. International Television) and became media director at Benelux publishing house WPG Uitgevers.
After taking a sabbatical, Provoost will start as CEO of the Flanders Audiovisual Fund on 1 January 2018.