Wild Tales director Damián Szifron is to write the screenplay for the feature adaptation for TWC-Dimension.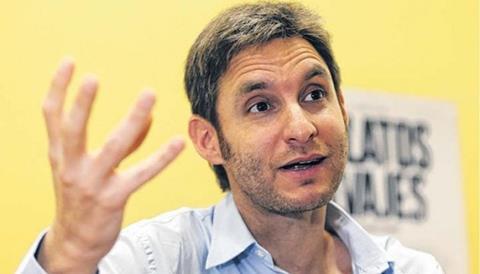 Mark Wahlberg will star and Peter Berg will direct the tale, a hybrid that combines an upgrade of The Six Million Dollar Man TV property and Martin Caidin's novel Cyborg.
The story follows military officer Steve Austin as he is transformed into the world's first bionic man following a near-fatal accident.
Wahlberg, Stephen Levinson and Bob Weinstein will produce the film.
"When I met with Damián I was so happy to learn that growing up as a kid he was a fan of The Six Million Dollar Man," said The Weinstein Company co-chairman Bob Weinstein.
"He subsequently shared how he envisioned a modern retelling of the story with a new and unique vision. Mark Wahlberg, Stephen Levinson and I couldn't be more excited that he has come on board to write the script."
TWC-Dimension evp of production and creative affairs Matthew Signer and svp of production and development Keith Levine oversee for the studio.
Wild Tales was Argentina's Oscar submission for Best Foreign-Language Film and made this year's shortlist.