EXCLUSIVE: Element and Koch Media have boarded rights to Irish production also starring Indian Summers' Nikesh Patel.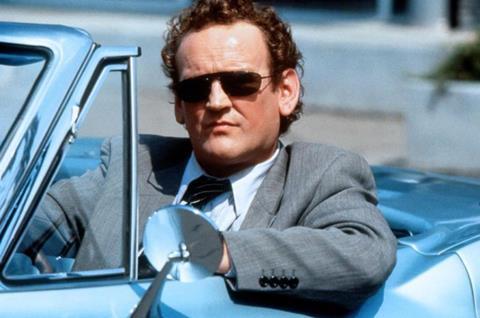 Element Pictures has acquired Irish and UK rights to Halal Daddy, a culture-clash comedy which commenced principal photography in the west of Ireland this week.
Colm Meaney (Con Air) has joined the cast on the Irish-German co-production, which will shoot in and around Sligo for the next five weeks.
Rights to the project have also been acquired in Germany by Koch Media (theatrical) and Telepool (TV) amid strong international interest.
Produced by Hermann Florin for Florin Films and its Irish outlet Benrae Florin Films alongside Ailish McElmeel for Ireland's Deadpan Pictures, the production is supported by the Irish Film Board and Eurimages with Global Screen handling world sales. Peter Rommel of German outfit Rommel Films is co-producer.
The film is directed by Conor McDermottroe (Swansong: Story of Occi Byrne) who co-wrote the script with Mark O'Halloran (Adam & Paul).
Scriptwriter and actor O'Halloran also joins the film's cast which includes Meaney, Nikesh Patel (London Has Fallen), Art Malik (True Lies), Sarah Bolger (In America), Angeline Ball (The Commitments), and Stephen Cromwell (Red Rock).
A contemporary story which nods to a multicultural, modern-day Ireland, Halal Daddy tells the tale of Raghdan Aziz (Patel), whose new home in the West of Ireland provides a welcome change from life with his controlling, Bradford-based Muslim father, Amir.
His uncle and aunt, who live in Sligo, adore him, as does his new girlfriend and his surf buddies. But when his father arrives on his doorstep with an unexpected birthday gift of a halal meat factory, the happy-go-lucky Raghdan has new challenges to face.
For McDermottroe, the shoot offers a welcome opportunity to film his second feature in his home town. "I am delighted to be back home near the location of the true events that inspired our film," he said. "Halal Daddy is a truly positive warm-hearted comedy of multicultural Ireland at its best."
"We are delighted to be involved with such an exciting and original film which captures the Irish sense of humour perfectly," commented Element's head of distribution Audrey Sheils.
The film's production crew includes director of photography Mel Griffith (Ricky: Three's a Crowd), production designer Conor Dennison (A Dark Song) and costume designer Kerry Gooding (Game Of Thrones).
The project will continue filming on location in and around Sligo until mid-July. Release is due for 2017.