EXCLUSIVE: Black List and Brit List script was developed with Northern Ireland Screen.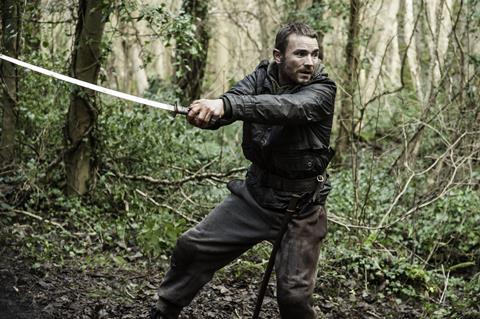 Writer/director Stephen Fingleton, a 2013 Screen International Star of Tomorrow, has started principal photography on his debut feature, dystopian thriller The Survivalist.
The shoot for the Fyzz Facility production started on June 9.
Martin McCann, Olwen Fouere and Barry Ward star alongside a 2014 Screen Star of Tomorrow, Mia Goth.
Fingleton developed the script through Northern Ireland Screen's New Talent Focus scheme. The hot property appeared on the 2012 US Black List and topped the 2013 Brit List of unproduced screenplays.
The story is set in a world where the grid has gone down and humanity is starving. A loner in a forest meets a woman and her teenage daughter, who must work together to survive.
Producers of The Survivalist are Wayne Marc Godfrey, Robert Jones and David Gilbery.
The Fyzz Facility earlier this year produced the short Magpie as an "introduction to the world of The Survivalist." That short, supported by Northern Ireland Screen and the BFI, can be viewed here: www.magpieshort.com.
Fingleton said: "The Survivalist is a very special project to me and my producers Wayne and Robert have given me the opportunity to make it with the right team, right cast in particular. I am thrilled to introduce a wider audience to the work of Martin McCann in a role worthy of his extraordinary talent."
Ben Roberts, director of the BFI Film Fund, said: "A genuine Star of Tomorrow and Black List survivalist, Stephen's talent is no secret and we think he's a filmmaker with huge promise. Having supported him to produce a remarkably strong and confident pilot last year with Magpie, we're so happy to see him embarking on the feature and with such an impressive cast."
Northern Ireland Screen's head of production, Andrew Reid, added: "We are delighted to welcome Stephen home to Northern Ireland to shoot his first feature film using a host of indigenous talent both in front of and behind the cameras.
"We have been long-standing supporters of Stephen; he received the Bill Miskelly Award in 2007, this grant supported his MA in Screenwriting.
"We supported his recent short film Magpie and The Survivalist was developed through Northern Ireland Screen's New Talent Focus scheme. By partnering with Wayne and Robert at The Fyzz Facility we can show the world what this exciting new filmmaker has to offer."
Producer Wayne Marc Godfrey, who has nurtured a relationship with Fingleton since 2008, said: "I have known and worked with Stephen since the inception of the The Fyzz six years ago and am delighted to now be working with him, producing his first feature film.
"Featuring on the Black List and then the UK Brit List last year was integral to the validity of the film and the wonderful support the project has had from Northern Ireland Screen and more recently from the BFI has only continued to enhance this.
"We have a wonderfully talented cast with Mia Goth, Olwen Fouere, Barry Ward and Martin McCann the perfect choice to play the title role - fresh faced for audiences but with the pedigree of being cast by Richard Attenborough and Stephen Spielberg in leading roles."
The Fyzz Facility's credits include forthcoming films Cake, The Prince, London Fields and Silence.