AUGUST 26 UPDATE: Gary Ray Moore from House Of Cards has joined Freddie Highmore, Odeya Rush and Haley Joel Osment on Animus Films' coming-of-age film.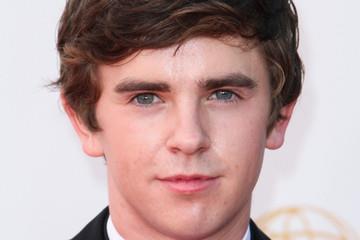 Holding Patterns is currently shooting on location in Mobile, Alabama, and centres on a young man living at home with his mother and stepfather who sets his heart on the girl at the local coffee shop.
Jake Goldberger directs from his screenplay and Rita Volk, Jake Abel and Taylor John Smith co-star.
Alex Ginzburg and Tony Lee produce for Let It Play alongside Jim Young for Animus Films.
The production company recently wrapped historical drama and upcoming Toronto world premiere The Man Who Knew Infinity starring Dev Patel and Jeremy Irons.
Goldberger made his feature debut on the darkly comic thriller Don McKay starring Thomas Haden Church, Elisabeth Shue and Melissa Leo and Animus Films' Life Of A King starring Cuba Gooding Jr.