EXCLUSIVE: UK seller/distributor teams with financier to back director's company Balkanic.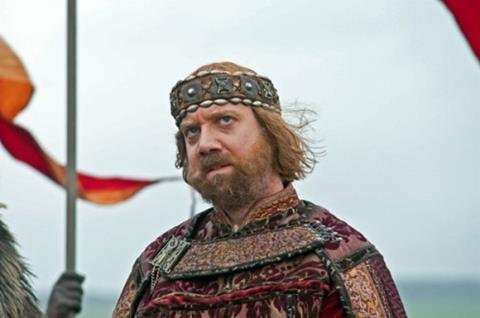 Kaleidoscope Film Distribution (KFD) has signed a multi-picture deal with financier, Head Gear Films, and director, Jonathan English's (Ironclad) new production outfit, Balkanic.
Under the deal, KFD will handle all-rights worldwide, with features being released in the UK by Kaleidoscope Entertainment.
Head Gear will fully finance the films. English will write and produce, and also direct the first feature, Drago: a car chase thriller set across the Balkans. Paul Hyett (Howl) is attached to direct the second project, Blood Feud.
Kaleidoscope's Spencer Pollard and Michael Chapman, together with Head Gear's Phil Hunt and Compton Ross, will serve as executive producers.
Drago is due to go into production in 2017 and is scheduled for release in 2018.
Head Gear recently helped close finance on Amma Asante's Where Hands Touch, and has previously backed movies including Black Mass, War On Everyone and Trespass Against Us.
English is currently prepping to shoot Dias for Memento Films, a thriller about an elite police motorcycle unit in Athens, Greece.
English commented: "I'm thrilled to be in business with such a great team. For any filmmaker, this is a dream deal, the films are fully financed and we're excited to get the first one into production".
KFD CEO, Pollard, added: "We are very excited to be working with Jonathan and Head Gear on this tailor-made slate of genre films. With such films as Ironclad under his belt, we know Jonathan shares the same vision as us for smartly budgeted, cast driven genre movies that will stand out in the international and domestic market places. We are also very excited to have inked our first deal with Head Gear which is fully behind the projects and we can't wait to get started".