The Los Angeles Greek Film Festival (LAGFF) has announced its International Project Discovery Forum development workshop selections and the features and documentary jury members.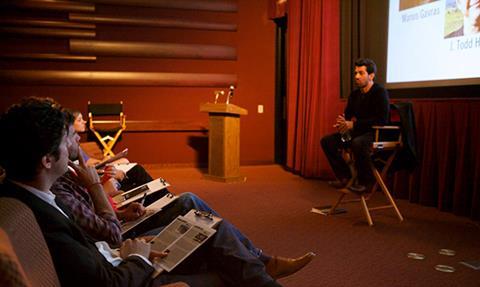 The International Project Discover Forum, taking place from June 4-7, will showcase six projects in the development workshop.
The features include Bulgarian film Dora directed by Milko Lazarov; Hüseyin Karabey's Turkish selection Hamarat Apartment; and Nenad Mikalacki's Serbian-French film Satellites.
Three Greek films were also selected: Arsenis Polymenopoulos' In The Arena; Nikolas Kyritsis' Seventeen (17) and Basile Doganis' Thebes.
Over the course of the four-day event, the selected directors will work on their projects with experts such as Matthew Takata, Kelly Thomas, Steven Bernstein and Alesia Weston.
The festival has also announced this year's jury for the features and documentary categories. They include Mark Roybal, Anastas Michos and John Sideropoulos. The short film jury includes Ben Umstead, Parvesh Cheena and David Heuring.
For further details click here.