Participant Media has officially confirmed that Pablo Larrain's follow-up to No, currently shooting in Chile and starring Gael García Bernal, is the second title under its Participant PanAmerica initiative.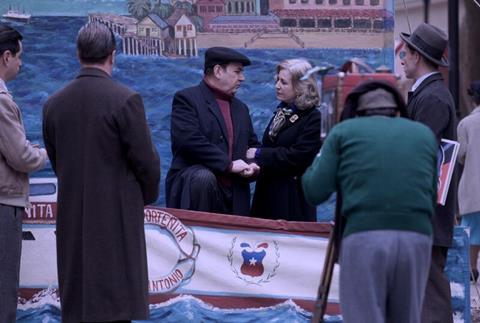 The film reunites Participant, Larrain and Bernal following their collaboration on No, which marked Participant's first foray into foreign-language film and earned an Oscar nomination in 2013.
No inspired Participant to launch Participant PanAmerica in 2013 with three Latin American production powerhouses: Chile's Fabula, Colombia's Dynamo and Mexico's Canana. The first film to emerge from the venture was Ardor, Pablo Fendrik's Argentina-set Western that screened in Cannes 2014.
The 1940s-set Neruda (see first-look pictures) stars Chile's Luis Gnecco in the title role as Chile's dissident Nobel prize-winning poet and Bernal as the police inspector tasked with hunting him down. Mercedes Moran plays Neruda's wife, Delia del Carril.
Chilean playwright Guillermo Calderon wrote Neruda, which is set up as an international co-production between Chile's Fabula, France's Funny Balloons and Reborn Productions, Spain's Setembro Cine and Argentina's AZ Films.
Participant Media co-finances and holds North American rights. Juan de Dios Larrain serves as producer and Participant founder Jeff Skoll and Jonathan King are executive producers.
Fox will distribute Neruda in Chile in winter 2016.