Carol producer Number 9 Films is making its first foray into TV.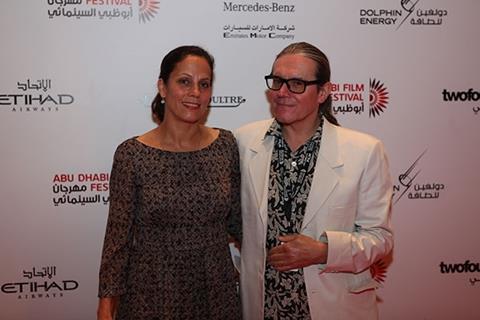 Carol producer Number 9 is making its first foray into TV with an adaptation of Henry James' classic novel Portrait Of A Lady.
Elizabeth Karlsen (Carol) and Stephen Woolley (Youth) will executive produce alongside Nicola Shindler (Happy Valley) of Studiocanal-owned RED Production. Studiocanal will handle worldwide distribution.
In Portrait Of A Lady, vivacious ingénue Isabel Archer, leaves America for old world Europe, keen to experience all that life has to offer.
She rejects a series of marriage proposals from eager but safe lovers for a life of independence, but when she inherits an unexpected fortune that will grant her desires, she falls prey to two American ex-pat schemers, the elegant Madame Merle and the charming but cruel and calculating Gilbert Osmond and is lured into a marriage with unfortunate consequences.
Karlsen, co-founder and executive producer, Number 9 Films said: "We have long been admirers of Nicola's ground breaking work in television. She has built an extraordinary company and creative team that we feel privileged to be collaborating with on our first outing into television.
"We believe we share a sensibility with Nicola of being drawn towards material with complex and compelling female lead characters, which is one of the defining elements of Portrait Of A Lady."
Shindler, founder and executive producer, RED Production Company, commented: "Elizabeth and Stephen have produced some of the most acclaimed and engaging feature films of recent years and I am delighted to be working with them on their first television project.
"Having been originally published as a monthly serial, and addressing themes of personal freedom, betrayal and modernization, Henry James' Portrait Of A Lady lends itself perfectly to the long-form storytelling that only TV can offer."
Upcoming releases for Number 9 Films in 2016/17 include Jane Goldman's adaptation of Peter Ackroyd's The Limehouse Golem directed by Juan Carlos Medina, starring Olivia Cooke and Bill Nighy and Gaby Chiappe's adaptation of Lissa Evans' Their Finest Hour And A Half directed by Lone Scherfig starring Gemma Arterton and Sam Claflin.