Ahead of this week's public world premiere at Comic-Con and nationwide release of Star Trek Beyond, Paramount announced on Monday the next instalment featuring the return of Chris Hemsworth.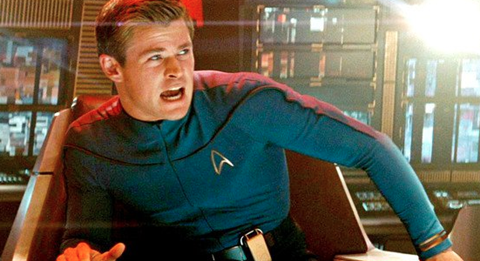 The Australian actor appeared in JJ Abrams' 2009 Star Trek reboot as father to Chris Pine's Captain Kirk and will have a key role to play in the fourth episode of the sci-fi franchise reboot.
According to a press release issued by Paramount in association with Skydance Productions and Bad Robot the fourth episode will see Captain Kirk cross paths with his father George Kirk for the first time in his life.
Viewers of 2009's Star Trek will recall the opening sequence of that film (pictured), which takes place on board the Federation's USS Kelvin as George Kirk sacrifices his life during a battle with a Romulan vessel and orders everybody including his pregnant wife to abandon ship.
The regular cast is expected to return to the new instalment. J.D. Payne and Patrick McKay will write the screenplay. Abrams and Lindsey Weber will produce through Bad Robot Productions, while David Ellison and Dana Goldberg of Skydance serve as executive producers. A director was not announced.
Star Trek grossed $385.7m worldwide and Star Trek Into Darkness followed up in 2013 with $467.4m worldwide.
Justin Lin directed Star Trek Beyond.