Haven Entertainment said on Thursday that shooting and archival retrieval is underway in Los Angeles on the untitled documentary.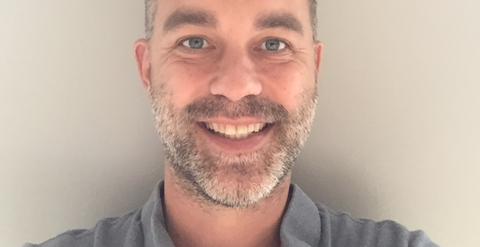 The project will chronicle the life of Jerry Buss, the former owner of the basketball dynasty, his relationship with Earvin "Magic" Johnson, and the transformation of the Los Angeles Lakers in the 1980s.
Haven partner Kevin Mann (pictured) and Brendan Bragg, whose credits include Hello My Name Is Doris, are producing with team co-owner Jeanie Buss, and Lakers manager of special events, Linda Rambis.
Kris Belman directs the film, which will explore how Buss built up the team against the backdrop of Los Angeles in the 1980s, right up until Johnson's retirement following his HIV diagnosis.
"We at Haven strive to work with top-notch talent to tell once in a lifetime stories," said Mann. "The Lakers organisation has always been one of excellence and this generation is the epitome of that."
"We're telling a story that is as layered as Dr. Jerry Buss himself," said Belman. "Business magnate, philanthropist, scientist, all wrapped up into one of the truest American rags-to-riches tales.

"The challenge is humanising the enigmatic owner of one of the world's greatest franchises and quite arguably the greatest dynasty in all of sports… because at his core, Dr. Buss was a friend and a father."
"The partnership with Haven Entertainment will give us the unique opportunity to tell the Lakers' story from a point of view that has never fully been told, that of Jerry Buss and the people he surrounded himself with to make it all happen," said Jeanie Buss.
"The amount of detail and research that has been invested in to telling the complete story is unprecedented and appreciated."

Executive producers are Tobin Armbrust, Andy Trapani, Brett Tomberlin, Lou Christopher, Jessie Creel, Nicholas Gregory, Anderson Hirsch, Alex Matros and Rick Matros.