EXCLUSIVE: Seth Smith's psychedelic horror filmed at a remote beach house on Nova Scotia's South Shore.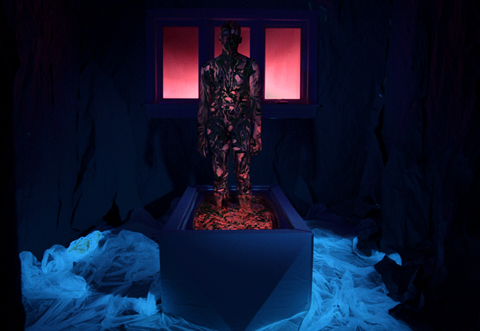 Raven Banner holds Canadian distribution rights to The Crescent, which centres on a woman and her young son following an unexpected death in the family.
While the mother and toddler struggle to find spiritual healing, a mysterious force from the sea threatens to tear their souls apart.
Danika Vandersteen stars with Woodrow Graves, the son of Smith and producer Nancy Urich.
Darcy Spidle wrote the screenplay and Urich serves as producer. Executive producer Rob Cotterill previously produced Hobo With A Shotgun.
Smith's first feature Lowlife about a living drug premiered at Fantasia in 2012 and went on to win the audience award for best feature at the Atlantic Film Festival.
Producers retain international rights.