The executive most recently served as senior vice-president of production for New Line Cinema and will occupy the role of head of production for the motion picture group.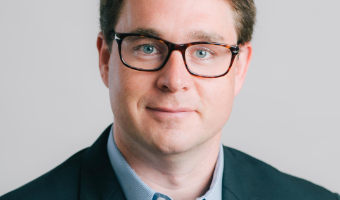 Brown's hire comes 15 months after the appointment of Cathy Schulman, the former Mandalay Entertainment production head, who is transitioning into a corporate role.
A spokesperson said Schulman would oversee the launch of "a significant new initiative with pending details forthcoming."
The new arrival will oversee production and development on STX's slate and reports to Adam Fogelson, chairman of the motion picture group, and Oren Aviv, president and chief content officer for the motion picture group.
At New Line, Brown worked on such films as current top ten release Central Intelligence, San Andreas, Horrible Bosses, the Harold & Kumar series, and the upcoming Fist Fight with Ice Cube and Charlie Day, Going In Style starring Morgan Freeman, Michael Caine and Alan Arkin, and The House starring Will Ferrell and Amy Poehler.