HBO is planning to commission 15-minute web series as one of its plans to keep up with digital native audiences.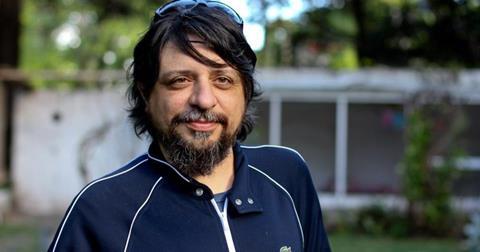 Nestor Hernandez, original productions manager of HBO Latin America, discussed the plans at Creative Europe's fifth-annual European Film Forum on Sunday at the San Sebastian International Film Festival.
The web series, which will be primarily screened on HBO Now or HBO Go, will be "big-budget" to differentiate between YouTube-style content.
Hernandez said the audience isn't necessarily having an influence on what stories HBO tells, but on how and where they tell them.
The Netflix effect is changing all networks, he added. "Big digital companies like Netflix, Apple and Amazon weren't direct competitors but they could become enemies because they know how to talk the language of people connecting to the digital worlds.
"Netflix is incredible [because of] the audience access it has. Amazon too. They've taken the best of what we did and contributed the best of what they have. We still think we're the best, but we need to do it like they do it… A lot of the big ones will have to adapt or die."
The value of audience attention
The forum, titled Developing Audiences: Audiences In Motion, welcomed a dozen experts to talk about changing audiences in terms of content creation, financing and production and distribution and exhibition.
Moderator Liz Rosenthal of cross-media consultancy Power To The Pixel set up the day by proclaiming, "The business model has changed from scarcity to abundance. There are more ways to tell stories than ever before. The price of content has dropped but the value of people's attention has risen."
Lucia Recalde Langarica, head of the media support programmes unit for the European Commission, said that the theme of 'audiences in motion' was key. "While Europe is good at producing many films, many of these films don't see their full potential [in reaching audiences]… The audience must be at the heart of film policies."
Speaking to the EC's proposed Digital Single Market plans, Langarica said, "Better access to legal content is key to developing audiences… we need to update copyright rules to make the most of digital opportunities." She advocated "a targeted modernisation of copyright rules, not a complete overhaul."
In her keynote address, Catalina Briceno, director of industry and market trends at the Canada Media Fund, agreed. "Our industry is undergoing tremendous transformations. The main driver for these transformations are [sic] tech-savvy users. Us as professionals in content creation and distribution have been working pretty hard to just catch up."
The audience has been empowered, Briceno noted, pointing out YouTube stars like PewDiePie, who is on track for $40m a year in revenues.
"User-generated content has changed the face of our industry in a permanent way. A new breed of creators have become like mini media hubs, and they did that by themselves."
One example of an outfit monetising its content creation before the point of sale to the consumer is Dutch videogame studio Vlambeer, which sells subscriptions to its webcam streaming developers working on new game designs. Engaged users pay for the privilege of watching.
The flipside of this exciting digital world is audience fatigue and shortened attention spans. As users are always connected to the internet, Briceno said they tend to "restrict their gateways" to major hubs like Google, Facebook, Amazon and other giants.
"Users are encapsulated in these 'filter bubbles', impeding them to discover new content," she said. "It's almost impossible to discover content that doesn't match your digital profile and many people don't even realise this."
To develop a more audience-centric approach, she offered three buzzwords: participation, prototyping and personalisation.
Connecting directly with an audience
Participation is one of those buzzwords becoming a reality for Argentine filmmaker Gustavo Taretto (pictured).
In 2005 he made a hit festival short Medianeras and included his email address in the end credits. By the time he made the feature version in 2011, the film reached more audiences via its award-winning launch at Berlinale's Panorama to being sold theatrically in more than 30 countries. Once again Taretto's email address was in the credits, and four years later he still has fans of the film emailing him every day.
The story is the simple tale of a boy and a girl in a small city in Argentina who are addicted to the internet and looking for love.
The two protagonists' emotions struck a chord – "A lot of people do feel shut away," the filmmaker said.
"It's incredible what's developed around the film; it's a cult film in a sense." Audiences have made fan art and discuss the film on Twitter and post images on Instagram. Taretto said answering emails every day now "is like group therapy" with the audience.
Now a new transmedia project, app and TV project will continue the themes.
New financing opportunities
George Shmalz, film outreach lead at Kickstarter, revealed that by the end of 2015 there will be $300m invested in film via the crowdfunding site, with film projects totaling 19,000. Not only are crowdfunding donations growing, Rosenthal noted that crowd-based investing is an area to watch.
Rasmuss Wiinstedt of Denmark's cross-sector consultancy Creative Business Cup, agreed. "Peer-to-peer lending is going to happen much more and also that people will actually get involved to invest and expect to get a return too."
Wiinstedt said that creative industries have more in common with widget industries than they think. "Across sectors there are some economic properties we share – like the double unknown. You don't know the output of the film when you plan it and you also don't know the demand."
He pointed to a UK study that found that "people think it's more risky to invest in content like movies rather than in something like a restaurant, but it's the opposite. Fewer creative companies went bankrupt during the crisis years. They were more stable, they could downsize differently."
Ready for launch: distribution and exhibition
Pablo Gonzalez, co-founder of on-demand theatrical screening service Tugg, noted that the company has arranged more than 5,000 screenings, representing more than half a million tickets.
Some of the most popular films for Tugg have been Iron Sky and Touch The Wall, a swimming documentary that saw more than 475 events organised and earned $746,000. Local swim clubs helped fuel the Tugg screenings. A third example is Why We Ride, which made more than $250,000 at Tugg screenings and also benefitted from partnerships with motorcycle brands.
Gonzalez said Tugg looks for films with "An engaged audience in their DNA" and filmmakers who understand that audience. "Can you name your fan? If you struggle to define who your fan is, you will struggle to hit your target."
The company prefers to get involved as early as possible, not just when a finished film is ready to be distributed. "We want to be engaged with filmmakers from pre-production," he added.
Jaume Ripoli, chief of content and co-founder of Spanish platform Filmin, said he hated the binary thinking that pervades some talk about audiences now.
"I get tired to hear that it's Facebook or YouTube or Netflix of nothing. There is also room for special different things," he said. But he added that the successes for film online were still a rarity, especially in Europe. "We like to talk about success on the internet, but the rule is failure. And we need to face those challenges."
Ripoli said the umbrella brand of 'European film' had hurdles to overcome – there is a "lack of interest, people think it's only boring intellectuals who watch European films." Filmin tries to address that by categorising all its films by mood – for films if a viewer is sad or hung over – and not just by directors.
Education of young audiences is also key. Filmin's Cinema En Curs initiative brings "filmmaking to secondary schools so that youngsters stop thinking European films are boring," Ripoli said. "Imagine what teenagers produce after watching a Haneke film that's a way of getting to an audience that we could never otherwise tap into."
Rosenthal explained that it's not an us (professionals) vs them (digital natives) problem – that there needs to be a meeting in the middle, especially as young people today grow up immersed in watching and making audiovisual content in new ways.
"They have things to teach us. Where do we meet?" She pointed to one example where agencies in the US are working to turn young YouTubers into professional content creators and learn from what they have achieved on their own.