Experienced directors invited to apply for Bergman Revisited, with shorts unveiled during his centenary year of 2018.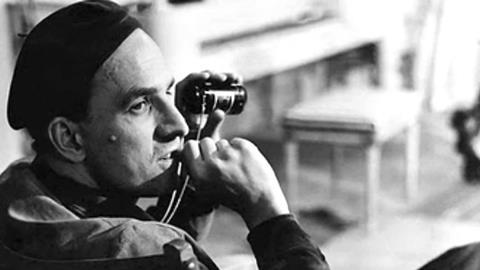 The Swedish Film Institute and SVT's new Bergman Revisited initiative will let six experienced directors make short films inspired by the world of Ingmar Bergman.
These short fiction films (no more than ten minutes each) can be based on a specific film, character, location, or some other aspect with a connection to Bergman's universe. Each film will be supported with a maximum of $122,000 (1m SEK).
The films will mark the occasion in 2018 of the 100th anniversary of Bergman's birth. The films will be produced in time to premiere at the Goteborg Film Festival in January 2018, they will be screened on SVT during summer 2018.
"We're very curious to see what kind of exciting, unexpected new takes and comments directors might have on Bergman's universe, and this collection of shorts will obviously be given plenty of screen time during the centenary in 2018," said Andreas Fock, Film Commissioner for Short Films at the Swedish Film Institute, and Helena Ingelsten, editor and producer at SVT Short Film.
Fock said that most of the directors are likely to be Swedish, but top international directors with a connection to Bergman are eligible to apply via Swedish production companies. The deadline for applications is Oct 10 and more information is available here.
Each director will also get the chance to stay in Bergman's house on Faro to develop his or her script.