EXCLUSIVE: Production underway on thriller from The Survivalist and A Patch Of Fog scheme.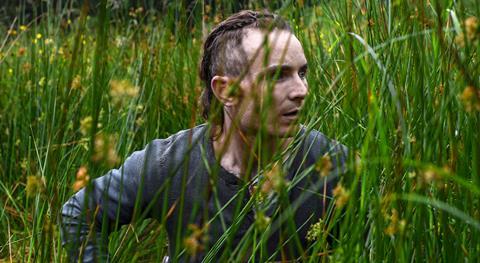 Principal photography is underway in Northern Ireland on thriller Bad Day For The Cut, which is backed by Northern Ireland Screen's New Talent Focus scheme, which has previously supported features including Stephen Fingleton's The Survivalist and Michael Lennox's A Patch of Fog.
Bad Day For The Cut is the first film from production outfit Six Mile Hill and follows a farmer who seeks revenge for the murder of this mother and is drawn into a world of violence where he discovers a devastating secret about his family.
The film stars Nigel O'Neill (The Secret) alongside Susan Lynch (Happy Valley), Stuart Graham (The Frankenstein Chronicles) and young charges Jozef Pawłowski (Jack Strong) and Anna Próchniak (Warsaw 44).
The screenplay, written by Chris Baugh and Brendan Mullin, was developed through Northern Ireland Screen's New Talent Focus scheme with Lottery funding from the Arts Council of Northern Ireland.
Baugh is directing while Mullin will produce alongside Katy Jackson (line-producer on A Patch of Fog and The Survivalist). The production team includes John Leslie (The Survivalist) as production designer.
Funding comes from the Northern Ireland Screen Fund supported by Invest NI and the BFI.
Among Baugh and Mullin's well-received shorts are The Captors, selected as part of the Northern Ireland Screen and BFI Shorts to Features Programme and Dinosaurs, a 20-minute web drama pilot produced as part of RTE's Storyland initiative.