Tribeca Enterprises and Chanel launched on Thursday the Tribeca Chanel Women's Filmmaker Program.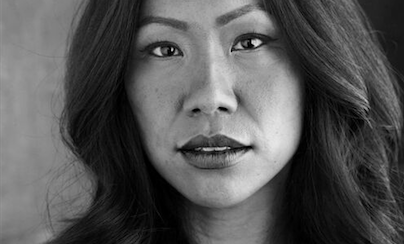 The three-day initiative in support of US-based female writers and directors of short-form narrative films will take place from October 26-28.
The programme will focus on seven rising filmmakers with project support, masterclasses, one-on-one mentorship and peer-to-peer sessions.
They are: Numa Perrier (Jezebel); Roja Gashtili and Julia Lerman (The Last Shift); Vera Miao (Ma, pictured); Anna Martemucci (One Cambodian Family Please For My Pleasure); Christina Voros (Valentine); and Kat Coiro (Wig Shop).
The three days will climax with a pitch presentation before a jury where one filmmaker will be awarded $75,000 to make her film with the support of Pulse Films and Tribeca Digital Studios to produce the project.
The leadership committee for the inaugural year includes jurors Patricia Clarkson, Mary Harron, Mynette Louie, Rebecca Miller and Julianne Moore.
Mentors are Anna Boden, Debora Cahn, Leslye Headland, Donna Gigliotti, Riva Marker and Emily Mortimer.
Maasterclass teachers are Celia Costas, Catherine Hardwicke, Ellen Lewis and Lydia Pilcher, while industry advisors are Amy Hobby, Meghan Rafferty, Jane Rosenthal, Christine Vachon, Paula Weinstein and Maria Zuckerman.
"As women we have been underrepresented in the stories that are written, produced, and directed," said Rosenthal, CEO of Tribeca Enterprises and co-founder of TFI.
"We need to support one another and I am proud that with Chanel we can cultivate, support, and empower women storytellers."
"Chanel has always fostered creativity," said Chanel's global CEO Maureen Chiquet. "We are thrilled to collaborate with Tribeca, with whom we have a longstanding partnership, to identify and support emerging women filmmakers. It is an honour to join Tribeca in celebrating women in film and empowering them to tell their stories."