Danny Boyle's follow-up to his cult 1996 drug drama is headed for the Sony fold after it emerged late on Friday that TriStar Pictures had pounced on worldwide rights.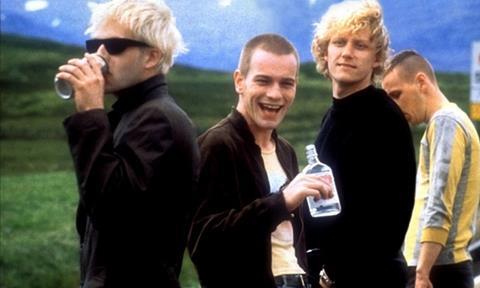 The sequel also sees the return of the key cast from the 1996 original – Ewan McGregor, Jonny Lee Miller, Ewen Bremner and Robert Carlyle.
Production on the untitled project is scheduled to kick off in late spring for a 2017 release. John Hodge, who adapted Irvine Welsh's book for the first film, also returns to action and has adapted the screenplay from Welsh's Porno on which the sequel will be based.
Andrew Macdonald, Boyle, Christian Colson and Bernie Bellew produce through Figment Films, Decibel Films and Cloud Eight Films. Film4 is also a production partner.
Trainspotting erupted on to the world stage nearly 20 years ago and tells of a heroin user's bid to find a better life in Edinburgh. The film delivered breakout roles for the entire principal cast.
Boyle spoke of his desire to shoot the sequel next year during a recent press tour for his current awards season contender Steve Jobs. McGregor made similar comments about his eagerness to do the project while attending the Los Cabos International Film Festival last month.
"It's been 20 years since we met these characters and John Hodge's screenplay brilliantly explores what's happened to them – and to us – in the intervening years," said Boyle.
"We are grateful to Tom [Rothman, chairman of Sony Pictures Entertainment motion picture group] and Hannah for their support and we can't wait to get going."
"Trainspotting was a seminal movie for me," said TriStar Pictures president Hannah Minghella. "Like almost everyone my age, I had the 'Choose Life' poster on my university dorm room wall.

"I have wanted to work with Danny ever since, so the opportunity to collaborate on the sequel is truly a dream come true. It perfectly represents the filmmaker-driven movies I am committed to making at TriStar."