The Peruvian director talks about his teen drama, which receives its world premiere in competition at International Film Festival Rotterdam (IFFR).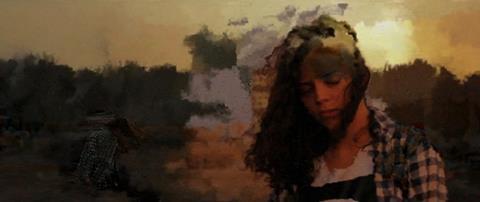 Peruvian director Juan Daniel F. Molero's second film Videophilia (And Other Viral Syndromes) explores the implications of the digital age through the adventures of a group of teenage slackers hanging out in the backstreet internet cafes of Lima.
Molero, who studied at the Universidad del Cine in Buenos Aires, was previously in IFFR with his debut feature Reminiscencias which screened in the Signals – Reloaded sidebar in 2010.
That autobiographical work, or "neurological experiment", revolved around a young man suffering from amnesia who uses old home movies and cellphone videos to figure out his identity. It was based on Molero's own experiences after an accident.
The director, who finished post-production on Videophilia on the eve of IFFR, talked to Screen about his new film.
What was the inspiration for Videophilia?
We've gotten dangerously used to the technology that extends us and connects us to others. I see a lot of chaos and absurdity guiding us through this transition from being physical individuals to whatever we are turning into. Everything has stopped making sense and in some way it's hilarious. This film is a tragicomedy about what the future ended up being.
But don't expect a film with people locked in their bedrooms tweeting. The characters go on adventures, meet with strangers and get into trouble as they look for experiences to help them escape from boredom.
I also wanted to show an uncensored reflection of the Lima I live in, its cultural clashes, bizarre slackers, excess, superstition, and nihilism. A Lima where there are also middle class youngsters being silly and trying to have fun — like the ones we normally only see in American film.
Here, they end up being unreal archetypes of the "hot girl", the "nerd", the "skater"… I've done a sort of hack of teenage flicks — apocalyptic, slackers, coming of ages, supernatural — re-programming them to my tastes. This is something I learned about as a young cinephile watching Asian Extreme Cinema and the films of Cronenberg, Linklater and Jarmusch.
Where did you shoot the film?
We filmed in some of the oldest districts of Lima. When they're not online, the characters ramble from one weird point to another… Amazon bars, Otaku restaurants, internet cafés for hardcore gamers, pre-Inca ruins, sketchy hostels and underground porn shops.
We managed to shoot without permits. We were very discrete. The budget was that of a film done among friends who shoot in their free time. Even though all of the crew is made of young professionals, we shot with the freedom and freshness of film amateurs.
You made Videophilia on a microbudget. How easy is it to secure film financing in Peru?
There's a whole bunch of films being made with national and international support and others with private investments.
But I am more related to the DIY, experimental and underground scene in Lima that started to appear in the earlier 2000s. It's been growing slowly and steadily, producing films which aren't close to being brilliant but express the personality and subjectivity of the filmmakers. This I think is being lost by the other more professional films due to production standards and market requirements.
The film was made with the support of the Hubert Bals Fund. How did this help the production?
The HBF grant for post-production was the first time I didn't lose after way too many applications to different institutions in the last five years. The film seemed destined to stay being a small, weird movie that would get attention years later. I'm still processing what winning the HBF grant means, but it's definitely broadened the impact zone of the film by letting it be finished in the best possible way.
What are you working on next?
I have some projects I was working on before Videophilia. One of them belongs to the universe of Videophilia, a strange kind of sequel. Another one is a handheld documentary about DIY cinema mixed with personal experiences that I've already started shooting and will continue doing this year.
I'm also helping producing, editing, distributing and supporting other cool projects. With the cultural association Tiempo Libre, we're developing a production strategy to shoot the films we want. We have opened a post-production residency at our studio in Lima and are also planning to collaborate again with Poma Films in New York to shoot more well-made, cheap films by young filmmakers in Peru and maybe other neighbouring countries.