EXCLUSIVE: Charlotte Mickie and her team have come on board to represent international sales on Sundance regular So Yong Kim's US Dramatic Competition entry ahead of its world premiere in Park City.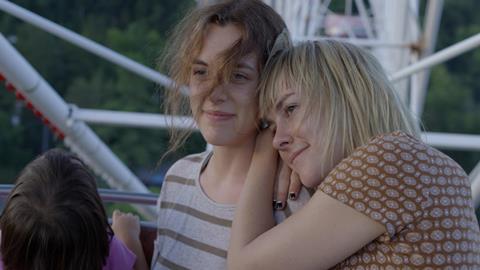 Lovesong will debut on Monday and stars Jena Malone, Riley Keough and Rosanna Arquette. Autumn Productions and Gamechanger Films produced in association with Monofonus Press
The film follows Sarah, a neglected wife, who embarks on a road trip with her daughter and her best friend Mindy, only to have a dramatic falling out with her friend.
Three years later Sarah is forced to come to terms with her feelings for Mindy in the run-up to her friend's wedding.
The cast includes Brooklyn Decker, Amy Seimetz, Marshall Chapman and Ryan Eggold.
Cassian Elwes of Elevated Film Sales and Kevin Iwashina of Preferred Content jointly represent North America.
Kim wrote Lovesong with her partner Bradley Rust Gray and has produced Gray's features Jack And Diane and The Exploding Girl.
Alex Lipschultz produced Lovesong alongside Gray, David Hansen and Johnny Mac. Laura Rister and Gamechanger Films' Mynette Louie, Julie Parker Benello, Dan Cogan, Geralyn Dreyfous and Wendy Ettinger served as executive producers.
Kim directed Sundance 2012 selection For Ellen and won the special jury prize in 2006 for her debut feature In Between Days. She also directed Treeless Mountain.
"Lovesong is gorgeously crafted and graced with extraordinary performances," said Mongrel International president Mickie. "Really it's the story of any love or passion that cannot easily find expression and fulfilment. I think everyone can relate and everyone will be moved. I'm so honoured to help bring Lovesong to the world."
Lipschultz added: "So Yong Kim and our entire producing team are thrilled by Charlotte Mickie and Mongrel International's response to our movie. We have high hopes about their ability to bring Lovesong to distributors and audiences worldwide."