It is being hailed as the best Sundance in years by North American buyers and sellers, but what does it mean for the international market going into this month's EFM in Berlin (Feb 11-21)? Jeremy Kay reports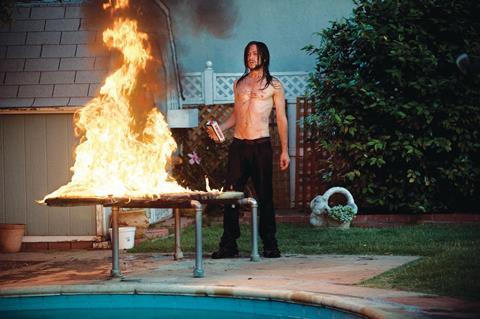 It started with a drop, turned into a trickle and finally became a stream. By the time the industry had bid farewell to Sundance, nine on-site domestic deals had closed. Buyers old and new converged on Park City and the profile of business confirmed the by-now familiar belief that a pragmatic, forward- looking marketplace has emerged from the economic shakedown of recent years.
Good films will sell, there is nothing new in that. But what the absence of profligacy has demonstrated, now the reckless money has gone, is that everybody wants to make and distribute a reasonably priced commercial prospect. Acquisitions teams and sales agents heading to the European Film Market (EFM) for 10 days on February 11 believe the same rules will hold true in Berlin.
The dollar amount for the deals at Sundance amounted to roughly $13.7m - that is not much more than what Focus Features famously shelled out two years ago for worldwide rights to Hamlet 2. That film arrived at the festival with the kind of hype that was nowhere to be seen at Sundance 2010 and ended up barely grossing $5m worldwide.
"In today's market, if my documentary hasn't sold, it just means distributors are being more thoughful on their acquisitions and doesn't necessarily mean it's a second tier movie."

Kevin Iwashina, IP Advisors
Festival director John Cooper's new-look Sundance was all about returning the event to its roots and steering it away from the overt commercialism of the past few years under the stewardship of the formidable Geoff Gilmore. In perhaps an inevitable evolution, recent iterations of the festival had drawn increasingly high-profile entries laden with A-list talent, though a significant number were critical and commercial duds.
This time the focus was on quality from top to bottom, and in that regard many leading executives, from IFC Films' vice-president of acquisitions and production Arianna Bocco to Magnolia senior vice-president Tom Quinn, hailed this Sundance as the best in years.
On opening day it emerged that, following a pre-festival deal, Paramount Pictures had taken worldwide rights to Davis Guggenheim's public education jeremiad Waiting For Superman, and after a cautious start Lionsgate pounced on the Midnight selection Buried, starring Ryan Reynolds, over the opening weekend. Arguably the most commercial film in the festival, UTA sold North American rights for approximately $3.2m.
Three days later, Focus Features paid $4.5m for North American, UK, German and South African rights to Lisa Cholodenko's The Kids Are All Right - a popular title among acquisitions executives, and now heading to Berlin -and business was underway. A surge resulted in sales for Blue Valentine, The Killer Inside Me (also to be seen in competition at Berlin), Twelve and Winter's Bone, among others.
"There was always a cautious optimism heading into Sundance but activity rose as the days went by and you saw buyers step up and new players enter the fray with the likes of Hannover House and video distributors," says Rena Ronson, co-head of UTA's independent film group. "There's been a definite correction and you're seeing a market where people want to buy good movies."
"Emerging from foreign distribution and entering Sundance for the first time, this festival resonated and confirmed the belief that really good films can sell," says Dreamagine's Johnny Lin, one of the producers on Hesher. "We all made sacrifices to get this film made and when it's not about individual recognition or monetary gain, more films like Hesher can be put on screen."
"Buyers have been pitching imaginative marketing plans to get what they want. The standar d was good, particularly in the docs."

Bob Berney, Apparition
Buyers are still biding their time. As Screen went to press, CAA was fielding offers on a slate of films which included Splice, The Company Men and the much-fancied documentaries Catfish and The Tillman Story, which CAA is co-representing with Submarine and appeared to be bound for The Weinstein Company. WME Global's Adrian Grenier documentary Teenage Paparazzo, UTA's Animal Kingdom and Welcome To The Rileys were also expected to close deals shortly after the festival.
"You didn't see the prices paid a few years ago and sellers had modified their asking prices," says Apparition's Bob Berney, whose rock 'n' roll biopic The Runaways screened ahead of the nationwide US release on March 19. "Buyers have been pitching imaginative marketing plans to get what they want. The standard was good, particularly in the docs."
"The sellers were playing the line," says Bocco, who led all-night negotiations for IFC with WME Global in a $1m North American deal for The Killer Inside Me. "They may have asked for a price at a certain level but were willing to engage regardless. I think [the festival] was a win-win for sellers and buyers and I was really impressed by the films. Congratulations to the new regime."
New buyers have emerged from the bombsite of the old domestic distribution arena, which saw an overcrowded marketplace, overpriced specialty fare and the financial collapse lead to many casualties.
Nimble operations are springing up alongside the battle-hardened veterans. ATO Gotham, Hannover House's distribution entity, Tom Ortenberg's One Way Out Media (which will help Hannover distribute Joel Schumacher's Twelve) and nascent ventures including Tribeca Enterprises' distribution arm and Laura Kim and Paul Federbush's Red Flag are scouring the ground for new product.
"Historically, you would sell films during Sundance, and those that weren't sold would be considered leftovers; those films used to be regarded as second class," says Kevin Iwashina, managing partner of film production, finance and sales company IP Advisors. "In today's market, if my documentary hasn't sold, it just means distributors are being more thoughtful on their acquisitions and doesn't necessarily mean it's a second-tier movie."
Looking forward to EFM
There was a steady flow of international business in Sundance as US sales agents assessed the few titles with international rights available in the run-up to Berlin. David Jourdan's T&C Pictures International acquired sales rights from WME Global to Teenage Paparazzo, Kirk D'Amico's Myriad Pictures bolstered its EFM profile following a deal with Andrew Hurwitz for Happythankyoumoreplease, and Voltage Pictures chief Nicolas Chartier closed key territories on the popular Midnight entry Tucker & Dale Vs Evil.
Most predict a solid, if unremarkable EFM as foreign buyers gear up for a slew of glamorous new product in Cannes. Among the more anticipated projects in Berlin are Summit International's comedy Larry Crowne, which reunites Tom Hanks and Julia Roberts after Charlie Wilson's War; Lionsgate's Knockout from Steven Soderbergh; Voltage Pictures' Orlando Bloom thriller The Good Doctor; IM Global's thriller Skyline; Focus Features' Chinese martial-arts epic True Legend from Bill Kong; and Lightning Entertainment's gangster tale The Irishman, which ICM is screening for domestic buyers in Los Angeles before the market.
"Buyers are going to be excited by movies that have start dates," says Voltage's Chartier. "We have the Orlando Bloom movie that starts shooting in two weeks and it's before Berlin - that's good news."
Chartier will also be in Berlin in the knowledge the sales in Sundance on Tucker & Dale Vs Evil, which went to Wild Bunch in France and Germany, among other deals, will only have whetted buyers' appetites.
Similarly, Inferno will be delighted with Focus Features' domestic deal for The Kids Are All Right, and Kinology should have little trouble shifting Buried around the world, now that it has a domestic deal in place backed by an MG and p&a spend that could run into eight figures. Ryan Kampe and Sylvain Tron's New York-based Visit Films will arrive at the EFM with the well-received Sundance entry The Taqwacores, which the company acquired before the festival.
"Good movies work even without star power, although the tough thing to guage is who are they stars these days and will you get a deal?"

Mark Lindsay, Arclight
The domestic sale is key but by no means essential on all films. "On the smaller-budgeted films you don't always see domestic distribution in place," says Arclight's president of sales and distribution Mark Lindsay. "If it's a big film and they need to put up a big MG, it can be difficult without domestic in place. We sold The Loved Ones to the UK in Toronto without domestic."
Lindsay will commence sales on the Australian action thriller Red Hill, produced by Al Clark, whose credits include Chopper and The Adventures Of Priscilla, Queen Of The Desert. "The buyers are hungry and want to have product ‹ but they want to make sure the product is going to get made. But they definitely need stuff for 2011-12. It's good to see the independents had a good year with films like Paranormal Activity, District 9 and The Hurt Locker. Good movies work even without star power, although the tough thing to gauge is who are the stars these days and will they get you a deal?"
Berlin is not a big market for US acquisitions and for buyers such as IFC's Arianna Bocco, who regards the EFM as "a good pre-Cannes market", it is an opportunity to pick up foreign-language fare and watch promos from sales agents.
"It doesn't seem like it's that exciting," says The Weinstein Company's sales chief David Glasser, following his company's acquisition of domestic rights at Sundance to Derek Cianfrance's Blue Valentine. "The buyers will all be there. They need stuff and they're hungry, but I think everybody is revving themselves up for Cannes. People are kind of on the fence about Berlin and some aren't taking offices and some are asking if they need to be there."
"Sellers may have asked for a price at a certain level, but are willing to engage regardless. SUndance was a win-win for sellers and buyers and I was really impressed by the films."

Arianna Bocco, IFC
Of the bigger commercial English-language projects available, Pathé is screening Neil Marshall's historical epic, Centurion, and WME Global holds North American rights to the remake of the 1970 UK thriller And Soon The Darkness starring Amber Heard, Odette Yustman, Karl Urban and Adriana Barraza. Several Sundance titles will travel to Germany with US rights available, such as Banksy's well-liked documentary Exit Through The Gift Shop and Rob Epstein And Jeffrey Friedman's experimental Howl. Cinetic is handling worldwide sales on the Banksy title and domestic on Howl, with Match Factory representing foreign sales.
But, by and large, the name of the game is international sales. "It's going to be a very focused market and very good for people who are trying to pre-sell before Cannes," says Frederic Demey, NeoClassics' senior vice-president of distribution. "The Europeans are going to be there en masse." For Nick Meyer, whose Sierra Pictures manages the Incentive Fund and acts as exclusive sales agent, the EFM is a key fixture on the calendar.
"Berlin's always a good place to do business and I'm excited to go over our slate to let people know what we've accomplished with the movies we're putting together and what the new deal with Incentive means for Sierra."
Sundance: the deals
Domestic deals timeline
January 22 Paramount announces worldwide acquisition of Waiting For Superman. Paramount Vantage to release in North America (the deal closed with Participant Media before the festival).
January 24 Lionsgate buys Buried for approximately $3.2m for North America from UTA.
January 27 Focus Features buys The Kids Are All Right for approximately $4.5m taking North America from Cinetic (and the UK, Germany and South Africa from Inferno).
January 28 Newmarket pays low seven-figures for US rights to Hesher from CAA and WME Global.
January 28 Hannover House buys Twelve for approximately $2m from CAA.
January 28 Wolfe Releasing buys Undertow (Contracorriente) for low six figures from Shoreline.
January 29 The Weinstein Company pays $1m for Blue Valentine from WME Global.
January 29 Oprah Winfrey Network takes Family Affair.
January 30 IFC pays approximately $1m for US rights to The Killer Inside Me from WME Global.
January 30 Roadside Attractions pays mid-six figures for Winter's Bone from Submarine.
February 1 Phase 4 Films buys North American rights to Katie Aselton's The Freebie.
International deals timeline
January 24 T&C Pictures International takes international sales rights to Teenage Paparazzo from WME Global.
January 26 Myriad takes international sales rights to Happythankyoumoreplease from Andrew Hurwitz.
January 26 Voltage Pictures sells Tucker & Dale Vs Evil to Wild Bunch for France and Germany, Svensk for Scandinavia and Maple for Canada.January 26 Andrew Herwitz¹s Film Sales Company sells His & Hers to Madman in Australia and New Zealand.