Australian actress Rachel Griffiths usually inhabits gregarious characters but plays against type in Mammal as a woman who loses a son and weaves a complicated relationship with a teenage boy.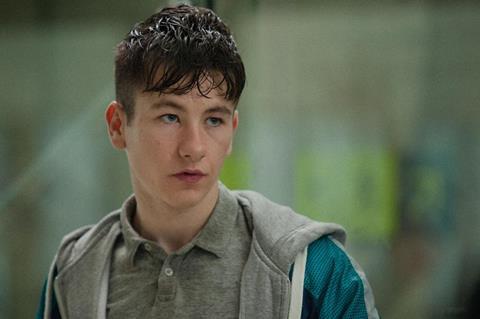 "My co-writer Glenn [Montgomery] had this idea to write a film about a woman who did not know how to parent," says director Rebecca Daly, who hopes some of the protagonist's choices will trigger lively conversations. "I think generally speaking women are judged more harshly than men in relation to the way they parent (or don't parent) their children."
Daly, who directed 2011 drama The Other Side Of Sleep, appreciated the range that Griffiths invested in the character. "For me the tension between Rachel's nature and Margaret's character is one of the most interesting elements of the film."
She adds: "Rachel's Margaret has at times a real girlishness and even immaturity that works so well in terms of Margaret's unpredictable behaviour; her natural warmth also forms a nice counterpoint to Margaret's decision in relation to her son."
Ultimately Mammal comes down to this: "The film became a love story about a woman who tries to love her son too late."
As for the youngster, Daly chose Dubliner Barry Keoghan, a Screen International Star Of Tomorrow 2015. She says he "stood out from the start."
Funding came from the Irish Film Board, Film Fund Luxembourg, The Netherlands Film Fund and the Broadcast Authority of Ireland. It shot for six weeks in Dublin and Luxembourg in late 2014.