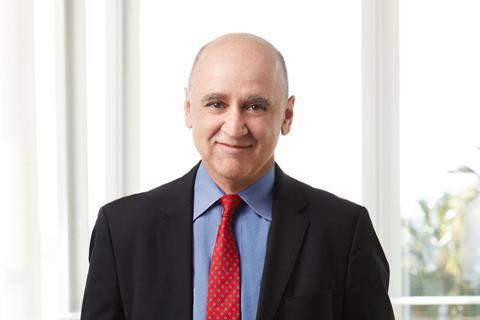 David Madden has been named president of original programming for AMC, SundanceTV, AMC Studios.
Madden joins AMC from Fox, where he has been president of entertainment for the Fox broadcast network since 2014. He will report to Charlie Collier, president of AMC, SundanceTV and AMC Studios.
Prior to running the creative side of the Fox broadcast network, Madden was president of Fox Television Studios, which developed and produced programming for a variety of broadcast and cable networks in the US and internationally.
At Fox Television Studios, he oversaw all of the studio's scripted and unscripted programming, and the studio's finance, operations, and marketing divisions. Series produced during Madden's tenure at the studio included The Shield and The Americans for FX, The Killing for AMC and Burn Notice for USA, and many others.
Madden, who will start later this month, will be based in AMC's Los Angeles office, where he will work closely with Susie Fitzgerald, executive vice-president of scripted programming for AMC and SundanceTV, Kristin Jones, senior vice-president of international programming development, acquisitions and co-productions for AMC and SundanceTV, and Eliot Goldberg, senior vice-president of non-fiction and alternative programming for AMC and SundanceTV, and their teams.
Collier said: "David Madden is a terrific, thoughtful person and a proven, tested executive. He's known broadly not just for his leadership but also for developing and producing original programming alongside some of our industry's most outstanding talent. His rare and noteworthy success in this industry speaks for itself. He will have an immediate impact across our AMC and SundanceTV senior management team and, notably, our AMC Studios business as it continues to play an increasingly significant role for our networks and well beyond. I look forward to working with David and his team to define our next chapter of bold, original storytelling."
Madden said: "While I'm enormously grateful for my 17 years at Fox and proud of everything we accomplished at the network and the cable studio, I just landed my dream job. The opportunity to play a leadership role at networks like AMC and SundanceTV, which live at the very highest end of television content, and at a growing studio operation, is the culmination of everything I've done to date in my career and something I could not pass up."
"I'm proud to immediately inherit a roster of some of the most acclaimed and popular shows on television, and to endeavour to find and develop new ones with such a gifted group of executives, led by Charlie Collier, whom I have worked with and admired over the years. We have a chance to nurture the next generation of outstanding AMC and SundanceTV programming, while also building AMC Studios into a preeminent home for creative talent, a place that truly puts writers and their visions first, and a supplier of quality programming across our company and beyond it."