The film industry needs to look at the games industry as a long-term prospect, not a short term money-spinner.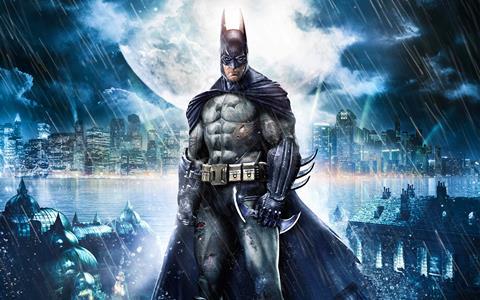 That was the message from Hendrik Lesser, MD of Munich-based Remote Control Productions and President of the European Games Developer Federation, speaking at the gaming keynote session at the Zurich Summit.
One of the best case studies of that approach has been at Warner Bros, he said. The company founded its Warner Bros Interactive Entertainment division way back in 1993.
"Warner is one prime example of how to invest long term in games. They took it seriously and still do," he said.
That meant starting with licensing and working across various formats as they came in and out of vogue (CD-ROMs, for examples), and then moving into "buying smaller studios around the world who had made good games."
Now, games represent 22% of Warner Bros revenue. Its 2011 release Batman: Arkham City has sold 10.5 million copies and Batman: Arkham Knight, released this summer, has also proved a hot seller.
More than licensing
Games developers in 2015 are no longer waiting for film studios to call. "We are not necessarily waiting for film IP anymore, it's not how it usually works anymore, especially in the regional market in Germany," he said.
Even if there are licensing deals, there need to be discussions "very early on" not as an afterthought to a film production.
European governments showing more willingness to support the gaming industry could be a boon for film partners too.
"There is a growing sum of subsidies being handed out to gaming industries across Europe. It started six or seven years ago, France was the forerunner, now it's speeding up. In Bavaria alone, there is €600,000 per year for game concepts and early treatments."
With support like that, and the booming audiences for games, it's becoming a cool career choice for young creatives. "Talent is one of the key elements for all of us.
Universities are starting to introduce game courses, interest is growing and growing…There is more and more talent going to games instead of film and TV."
He advised the film executives at Zurich Summit to be open to working with the gaming world in strategic ways. "It only makes sense if it's eye to eye and everybody is trusting each other, it's about long-term collaboration."
The numbers
The gaming world's numbers are impressive, of course – gaming global revenue will hit $91.5bn in 2015; that is predicted to rise to $113bn in 2018. Those figures are across the various gaming segments: console games, web games, mobile/tablet games, and PC games.
On a later panel, Wanda's Jack Q. Gao pointed out that the games business is "four times bigger than the box office in China".
The record for a single game's installations is one billion (a figure that will inspire envy from the film industry). And that can be an ongoing relationship with consumers – "if you can reach that number of people with updates, that's very interesting," Lesser added.
Mobile/tablet games is the fastest-growing segment, showing 24% year-on-year growth from 2014 to 2015 so far. "That's a big opportunity for anyone developing content," Lesser said.
In 2015, only 3% of games sold are physical-only product. "In a couple of years the packaged goods side of gaming will be very marginal," Lesser added.
Gone are the days of the 1980s and 1990s when a film company would simply license its IP for a film tie-in game. "Most of these [games] were pretty shit to be honest, the deals were structured way too late, the developers started too late in the process," Lesser said.
Thankfully that approach has now changed. One good example he pointed out was AMC working with Telltale on The Walking Dead game, which has sold more than 30 million copies and collected revenues of more than $80m.
Waiting for transmedia profits
The financials are a bit different for 'transmedia' projects, he noted, although creativity is booming here. "Transmedia is one of the next big things, but
most of the projects — we have to admit — are working because of European subsidies and people wanting to experiment."
He pointed to one key project called Netwars, which included a TV documentary, interactive web documentary, TV series, graphic novel app, audiobook and e-series, but said that was "more a critically acclaimed success than a financial success."
For transmedia in general, he warned, "It's very difficult to get this to work financially and getting all the parties to the table together to talk about their own needs."
The Zurich Summit was organised by conference producer Winston Baker.