Night Will Fall, a feature-length production about the filming of the liberation of the Nazi concentration camps, picked up two awards at last night's Focal International Awards.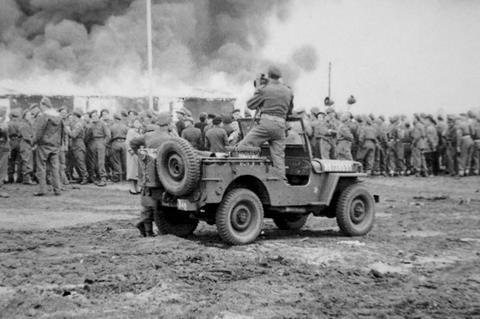 It won in the Best Use of Footage in a History Production and in the Cinema Production categories.
The Imperial War Museum's work in restoring, preserving and completing the work that Sidney Bernstein started on the German Concentration Camps Factual Survey, which formed the bulk of the archive clips in Night Will Fall, received a surprise Special Award for its contribution to the film.
The Focal awards honour the work of those working in the fields of archive and restoration. Focal's international jury sifted through 265 submissions from 24 countries to select the winners.
The ceremony was hosted by former chief news reporter for the BBC and presenter of Radio 4's From Our Own Correspondent Kate Adie, who spoke about the importance of capturing events on film and preserving them as factual historical documents.
The final award of the evening – the Lifetime Achievement Award - was presented by Sir Jeremy Isaacs to Raye Farr.
Former Channel 4 chief exec Isaacs worked with Farr on the World at War series.
Visit the Focal International website for photos of the winners and a full list of all 265 submissions, synopses and credits.