The omission of Timothy Spall and David Oyelowo from the lead actor nominations were among a thunderous volley of upsets in Thursday's (January 15) announcement by the Academy.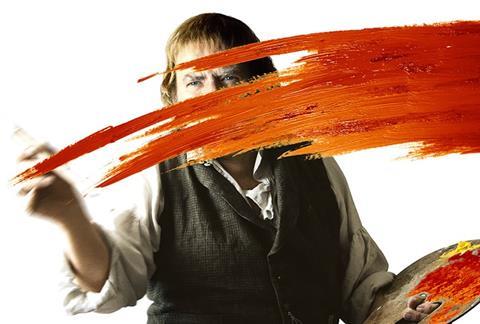 Oscars 2015
Spall, who won the Palme d'Or in Cannes for a widely acclaimed performance in Mr. Turner, had been regarded as a strong contender, even though the Hollywood Foreign Press Association overlooked his work at the Golden Globes.
Perhaps even more shocking was the omission of British actor Oyelowo, whose stock had been rising on the back of a stand-out performance as Martin Luther King Jr. in Selma.
The Civil Rights film itself ended a disappointing day with a meagre two nods for best feature and best song, the category in which it triumphed at the Globes last weekend.
Controversy over claims of historical inaccuracy and the decision by US distributor Paramount not to send screeners to Guild members would appear to have played their part. Ava DuVerney was absent from the director nominees, too.
Yet Spall and Oyelowo's loss was to the advantage of Steve Carell from Foxcatcher and Bradley Cooper from American Sniper, both of whom have delivered strong performances, albeit not the kind that have sparked consistent talk of recognition.
Marion Cotillard's place among the best lead actress nominees for her performance in Two Days, One Night is likely at the expense of Jennifer Aniston, whose work in Cake had many thinking she would earn her first Academy nomination.
Amy Adams, a Globe winner on Sunday, also failed to make the cut for her leading role in Big Eyes although few seriously believed she would get in among the Oscar nominees this year.
The LEGO Movie was perhaps the most startling snub of the day, slipping out of the animation race as Big Hero 6, The Boxtrolls, How To Train Your Dragon 2, Song Of The Sea and The Tale Of The Princess Kaguya march on.
Sweden's Force Majeure will not compete for the best foreign language feature, although Globe winner Leviathan from Russia and Poland's much fancied Ida are in contention.
Nightcrawler did not make the impression some thought it would, either. Jake Gyllenhaal had in recent weeks been spoken of as a lead actor contender and a best feature nod was regarded as very possible, too. The film emerged with a single nomination for Dan Gilroy's original screenplay.