From La La Land's potential sweep to an overlooked diversity conundrum, Screen weighs in.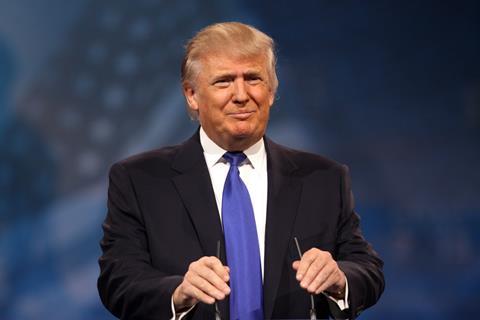 Screen runs down eight talking points ahead of tonight's 70th British Academy Film Awards at the Royal Albert Hall in London. Check back in at 7pm GMT to follow our coverage live.
1. Will La La Land sweep?
Will La La Land sweep the boards following its mighty 11 nominations or will Moonlight or Ken Loach's I, Daniel Blake be able to pull off an upset or two?
2. Will Arrival or Nocturnal Animals feel the love?
Following their near-Oscar shutout, can two of this year's Venice favourites find cheer among UK voters?
3. Bafta is doing well on diversity but it may be time for a female host…
In recent months Bafta has tweaked its eligibility criteria and developed initiatives to promote diversity. It is doing the right things. The makeup of the nominees is more varied than in recent years but the spectre of an #awardsceremonysowhite hashtag is never far away.
One aspect of the ceremony the organisation's top brass might want to address is the gender of the host. A woman hasn't hosted the film awards in decades. The last time a woman from the film or TV sector hosted the awards alone – Vivien Leigh in 1956 – Anthony Eden was prime minister and the UK was in the midst of the Suez crisis.
There are bigger battles to be fought on the fields of social justice but on a night when Bafta and the film industry is on show to the rest of the world, the organisation might want to think about occasionally mixing up the gender, let alone race, of those entrusted to lead the ceremony.
4. How will the Brits fare?
I, Daniel Blake, Fantastic Beasts And Where To Find Them and Notes On Blindness each scored multiple nominations. There were also nominations for a host of British actors including newcomer Hayley Squires and Moonlight's Naomie Harris. Three of the best supporting actor nominees are from UK shores. Which British film or actor, if any, will be taking home a mask come the end of the night?
5. Political notes
Will the Baftas be 'a very British affair' or will Trump come in for the same level of heat he has at recent US ceremonies? If he does, will broadcaster BBC let it fly?
Inevitably, there will also be attention given over to the performance of the event's host, Stephen Fry, who returns for a 12th edition. Will Fry play it safe or ruffle feathers once again following last year's storm in a teacup over #bagladygate.
6. Who comes out on top in a heavyweight foreign-language battle?
The often significant lag between festival appearance and UK release date for arthouse films has led to a colossal face-off in the foreign-language category. This year's contest would seem to be between the Cannes 2015 powerhouse Son Of Saul and more recent critical darling Toni Erdmann but could the much-loved Mustang, Pedro Almodovar's box-office hit Julieta or Palme d'Or winner Dheepan spring a surprise?
7. The cautionary tales.
The night's ommissions once again prove that there is no such thing as a sure bet in this industry. Who would have thought six months ago that Martin Scorsese's Silence, Ang Lee's Billy Lynn's Long Halftime Walk, Michael Keaton-starring McDonald's story The Founder and Matthew McConaughey drama Gold would fail to garner a single nomination between them.
The cases of Gold and The Founder also highlight the ongoing importance of a film's US distribution push to help drive buzz across the pond.
8. Royal returns
The awards return to the Royal Albert Hall after their stint at the Royal Opera House. Another royal return comes in the shape of the Duke of Cambridge, who is set to attend with wife the Duchess of Cambridge. Last month Bafta issued a repudiation of tabloid claims of a rift between the organistion and its president.