Winners revealed in Generation Kplus strand of the Berlinale.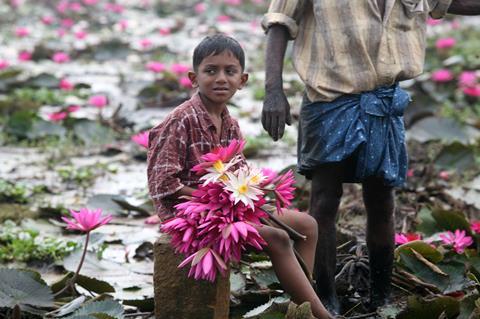 India's The Trap (Ottaal) has won the Crystal Bear for Best Film in the Generation Kplus strand of the Berlin Film Festival (Feb 11-21), as voted by the 'children's jury'.
Directed by Jayaraj Rajasekharan Nair, the film received its international premiere in the youth strand of the Berlinale and centres on an eight-year-old dealing with the loss of his parents who dreams of his future.
The jury said of the feature: "This exceptional movie touched us all with its irresistible images of nature, laid-back music and amazingly gifted actors. The unique way of filming certain details blew us away. We think it's important that such a sad and serious topic be tackled in a movie, though the film also managed to capture the humour and joy of life."
A special mention went to Miss Impossible (Jamais contente) from French filmmaker Emilie Deleuze.
The Crystal Bear for the Best Short Film went to Fabrizio's Initiation (El inicio de Fabrizio), from Argentina's Mariano Biasin, while a special mention went to Ninnoc, from the Netherlands' Niki Padidar, in the shorts category.
International Jury
Pepa San Martín's Rara was awarded the Grand Prix of the Generation Kplus International Jury for the Best Film, endowed with €7,500 by the Deutsches Kinderhilfswerk (The Children's Charity of Germany).
The Chile-Argentina co-production centres on a 13-year-old girl is dealing with the fact that her mother lives together with another woman. The director took a real-life Chilean custody battle as the inspiration for her feature-film debut.
The jury said: "From its opening shot we get an accurate and thoroughly enjoyable glimpse into an adolescent's life as she grapples with the everyday problems of growing up. Each scene in this powerful film is carefully constructed with complete economy of movement and script.
"The characters and relationships are etched flawlessly depicting a modern reality that both reflects the time we live in as well as makes us question the very concept of a perfect family.The acting, the script and above all the direction keep us totally engrossed in this beautiful tale of loyalty, despair, hope and ultimately love in its many forms."
San Martín previously won the Berlinale DAAD Short Film Award for her short La Ducha in 2011. Rara is the first feature produced by Santiago de Chile-based Manufactura de Películas. Buenos Aires' Le Tiro Cine co-produced.
A special mention was granted to Young Wrestlers (Genç Pehlivanlar), a Netherlands-Turkey co-production from director Mete Gümürhan.
The special prize of the Generation Kplus International Jury for the Best Short Film, endowed with € 2,500 by the Deutsches Kinderhilfswerk,went to US-Cyprus co-pro Semele, directed by Myrsini Aristidou.
Aurelia and Pedro, from Mexico's Omar Robles and José Permar, secured a special mention.