EXCLUSIVE: Korea's 9ers Entertainment is launching sales on China-Korea co-production Making Family, a rom-com starring Aarif Lee and Kim Hae-Neul, and drama Hiya, starring Ahn Bo-Hyun and Lee Ho-Won (aka Hoya of boy group Infinite), at the Asian Film Market in Busan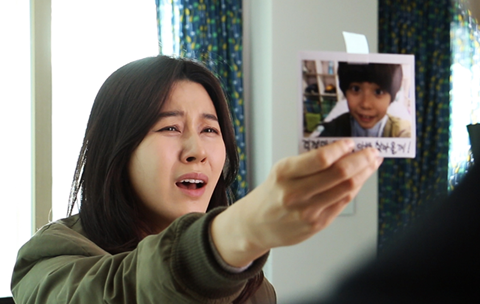 Directed by Cho Jin-Mo, Making Family is about what happens when a little boy sets out from Korea in search of his biological father who donated sperm in China and his mother follows him there.
The little boy, played by Mason Moon (Baby And Me), decides to play cupid with his worried single mom, played by Kim (My Girlfriend Is An Agent) and his carefree biological dad, played by Lee (Echoes Of The Rainbow).
Making Family is in both the Chinese and Korean languages and is set for release in China in the first half of 2016.
Shen Zhen Top Vision Film Co., Ltd., Xi'An Shoot Link Film And TV Co., Ltd., Hanmac Culture Corporation and JJ Pictures Co., Ltd. are co-producing.
Also currently in post, Hiya is Lee Ho-Won's big screen debut after acting in TV series such as Reply 1997, My Lovely Girl and The Mask.
He dances, raps and sings in this film where he plays an aspiring K-pop star who confronts his estranged big brother and then becomes bitter when his brother tries to help him achieve his dream.
The big brother is played by Ahn Bo-Hyun, a newcomer who won the part 1,000:1. Ahn previously acted in TV series Secret Hotel and Jang Bo-ri Is Here.
Hiya will be filmmaker Kim Ji-Yeon's directorial debut.