Selection of upcoming Palestinian projects to be presented at a Marché du Film Producers Network breakfast on Tuesday (May 17) in Cannes.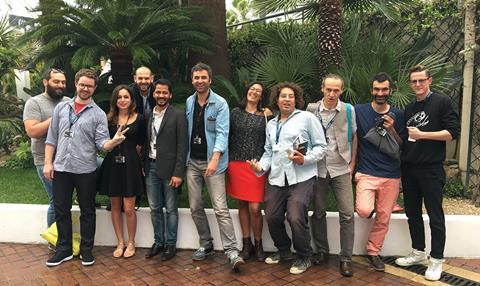 Palestine does not have an official stand at Cannes but the nation's scattered film-makers will be out in force in the Marché and on the Croisette at the Cannes Film Festival this year thanks to a new initiative called Future Logic.
Ramallah-based Mohanad Yaqubi and Bassam Jarbawi and Paris-based Raed Andoni launched the platform at the Dubai International Film Festival last December in response to the fact that due to the Middle East conflict Palestinian filmmakers are based all over the world, and not just Gaza and the West Bank.
"We are trying to build an industry structure that is trans-border. Only two of the producers live in Ramallah, the rest are based around the globe," explained Yaqubi.
At Cannes, the platform is teaming with the Marché du Film to present a selection of upcoming Palestinian feature projects at a Producers Network breakfast on Tuesday.
The projects comprise Lina Al-Abed's feature documentary Ibrahim, Basma Alsharif's Ouroboros, Jamal Mahjoub's Reservation Zed, Mahdi Fleifel's The Return, Alaa Ashkar's You Reap What You Sow, Bassam Jarbawi's Mafak and Sameh Zoabi's Catch The Moon, which is produced by Rebecca O'Brien at Sixteen Films.
"The Producers Network breakfast is a continuation of the market journey we have set for the film projects participating in the platform," said Yaqubi. "We're scattered around the world, and it's at these events that we meet, discuss ideas, watch rough cuts and support for each other."