Raoul Peck's feature doc about writer James Baldwin scored an audience award in Toronto.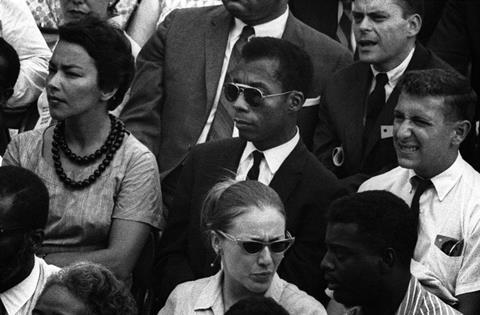 UK distributor Altitude Film Distribution has snapped up UK rights to Raoul Peck's feature doc, I Am Not Your Negro.
Narrated by Samuel L. Jackson, the film reflects on race in America, tracking the lives and assassinations of writer James Baldwin's friends Martin Luther King Jr., Malcolm X and Medgar Evers.
The film recently won the Grolsch People's Choice Documentary Award at the Toronto International Film Festival and is based on Baldwin's notes for an unfinished novel Remember This House, described as "a meditation on what it means to be black in America."
The deal for the UK acquisition was negotiated by Ellie Gibbons of Altitude Film Entertainment with Elise Cochin from WIDE House on behalf of the filmmakers. Magnolia is releasing the film in North America.
The documentary is produced by Rémi Grellety, Raoul Peck and Hébert Peck.
"James Baldwin has clearly become intellectually and politically unsurpassable - in fact, a visionary. Ironically and tragically, he is becoming more so by the day. His words are as timely in the US as in the rest of the Western world and in the UK. It is truly a pleasure to partner with such a great team to re-introduce James Baldwin to the English audience," Peck commented of I Am Not Your Negro.
The new acquisition comes on the back of recent Altitude pick ups Lady Macbeth, The Eagle Huntress and Daphne.
The company has also been doing brisk box office with another feature doc, Louis Theroux's My Scientology Movie, released earlier this month and which has now notched up a 10-day gross of £768,993.