The Reflektor Tapes chronicles the making of the band's 2013 album Reflektor.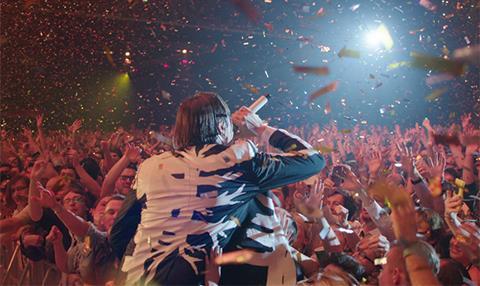 Event cinema specialists Arts Alliance is to handle the September release of The Reflektor Tapes, a documentary about hit band Arcade Fire.
Produced by Pulse Films (20,000 Days on Earth) and production outfit What Matters Most, the film was directed by Kahlil Joseph, whose short film Until the Quiet Comes won the Special Jury Prize at Sundance in 2013.
The documentary charts the story of the band's 2013 album Reflektor, from the record's inception in Jamaica to recording sessions in Montreal and live shows in Los Angeles and London, with scenes including segments of those concerts as well as behind-the-scenes footage.
Arts Alliance will be hoping to replicate the 2014 success of hit concert movie One Direction: Where We Are -The Concert Film.
The film will enter cinemas on September 24.