EXCLUSIVE: Sales and distribution deals for Pachamama, from Ernest And Celestine producer.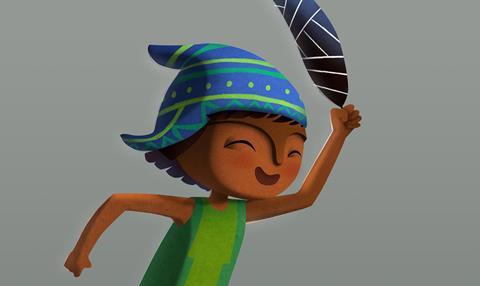 SC Films has boarded international sales rights to animation feature Pachamama from Oscar-nominated producer Didier Brunner, known for The Triplets Of Belleville, The Secret Of Kells and Ernest And Celestine.
Pachamama will be the first 3D CGI animation to be produced by Damien Brunner and Didier Brunner's new company Folivari.
The film has started production in France where it is due to be theatrically released by Haut Et Court in 2018. Studiocanal handles some home entertainment rights in France.
Set in the Andes, Pachamama follows the story of young boy Tepulpaï, who dreams of becoming a Shaman, and his best friend Naïra. When a sacred treasure is taken from their village, they set off on a mission to retrieve the irreplaceable artefact.
Director is first-time filmmaker Juan Antin, who wrote the script with Patricia Valeix (Long Way North).
Producers are Folivari, O2B Films, Doghouse Films, Kaïbou Productions, Blue Spirit Studio and Haut Et Court Distribution.
Didier Brunner said: "Much like Kirikou And The Sorceress, The Boy Who Wanted To Be A Bear, and The Secret of Kells, Pachamamais an invitation for young viewers to discover a culture and civilization that are different from their own."
Simon Crowe, CEO of SC Films, commented: "I have been wanting to work with Didier for some time, and when he pitched me this enchanting tale I was hooked."
Writer-director Antin added: "Pachamama will be the first animation film ever made about the conquest of America, as seen from the point of view of the natives."
The project was previously with French sales outfit Indie Sales.
Brunner launched Folivari after being bought out of successful animation outfit Les Armateurs, which he established in 1997.