EXCLUSIVE: Goldcrest has secured pre-sales on BBC nature documentary.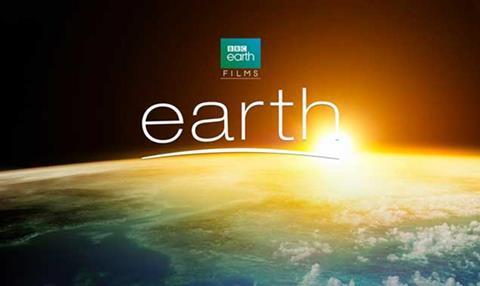 Goldcrest Film has revealed a string of deals in key markets for large scale nature documentary Earth: One Amazing Day.
Screen revealed Robert Redford and Jackie Chan's involvement with the feature yesterday.
Goldcrest has pre-sold the documentary to France (TF1 Studio), Italy (Koch Media), Benelux (The Searchers), South Korea (Mediaday), Switzerland (Impuls Pictures), Turkey (Tanweer Films), Phillippines (Captive Entertainment), (Malaysia/Brunei (Suraya Film) and Middle East (Selim Ramia & Co).
Deals for China with SMG Pictures and Germany with Universum Film were already annnounced.
Currently in post-production, the sequle to box office hit Earth is directed by Peter Webber (The Girl With The Pearl Earring) and Richard Dale (The Human Body).
Script comes from Frank Cottrell-Boyce (The Railway Man) while score is overseen by Alex Heffes (The Last King Of Scotland).
The film is a co-production between BBC Earth Films (as Earth Film Productions Limited) and Chinese outfit SMG Pictures.