Ghost tales and gang wars join Busan and Tokyo film festival premieres among the buzz titles from South Korea's sales agents at AFM.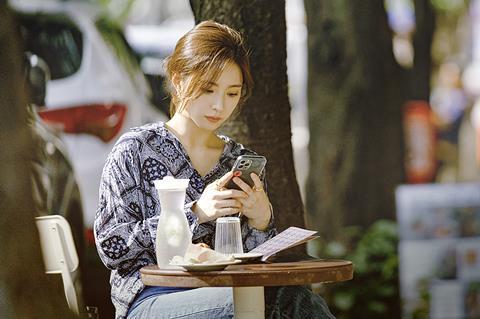 South Korea is riding a wave of global attention from Netflix's original Korean series Squid Game this year, following the massive success of Bong Joon Ho's Parasite at the Academy Awards in 2020. At home, the Korean film industry has been buoyed by Escape From Mogadishu — also the country's submission for the international feature Oscar category — which drew cautious audiences back to cinemas this summer. As of late October, Escape From Mogadishu sits atop the box-office chart for the year, clocking up more than 3.6 million admissions and $29.5m to date.
In year two of the Covid-19 pandemic, the government has relaxed strict social-distancing measures in recent weeks as the fully vaccinated population surpassed 75% — with a target of 80% by the end of November.
Cinemas are now allowed to stay open until midnight with fewer restrictions on groups.
That is also giving more certainty to distributors to settle on release dates, following a 20 month period in which multiple films have had releases postponed or switched to OTT platforms. It's good news for buyers who had also been thrown into limbo during this time.
Korean sales companies are participating in AFM with a raft of films including fresh titles from the Busan and Tokyo film festivals, as well as several projects in production and post-production including The Match, starring Lee Byung-hun from Squid Game and Yoo Ah-in from Burning.
Another Record
Dir. Kim Jong-kwan
This feature documentary follows Shin Sae-kyeong, a vlogger with a large YouTube following who started out as a child actress in popular Korean TV shows and in films including Run On and Tazza: The Hidden Card. She takes a journey through the city of Seoul, meeting people, eating and drinking, and sharing candid personal stories. Produced by Showbox and Raemongraein, the 92-minute film was made for release on Korea Telecom's Seezn OTT platform. Contact: Showbox
The Apartment With Two Women
Dir. Kim Se-in
This debut feature from Kim won five prizes at the recent Busan International Film Festival, including the top New Currents award as well as best actress for Im Jee-ho and the New Currents audience award. The film follows a mother and daughter who live together with some discord. Matters escalate when the daughter runs over the mother who, believing she did it on purpose, takes her to court. Also starring Mal-bok Yang, the film emerged from the Korean Academy of Film Arts' feature production programme. Contact: Finecut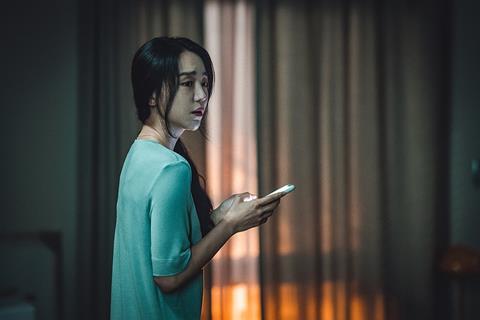 Don't Buy The Seller
Dir. Park Hee-kon
Shin Hae-sun (Collectors, Innocence) and Kim Sung-kyun (Sinkhole) star in Park's thriller about a woman who buys a second-hand washing machine that turns out to be broken. When she posts a comment calling the seller a con man and reports him to the police, she unwittingly cuts off a serial killer's method of luring his victims and becomes his next target. The film is in post-production. Contact: Megabox Plus M
The Ghost Station
Dir. Jeong Yong-ki
Based on the web comic Ok-su Station Ghost, this horror film stars Kim Bo-ra (The Night Shift) and Kim Jae-hyun, a member of the K-pop group N.Flying, and follows a reporter who uncovers a series of mysterious deaths in the subway that are distinguished by fingernail marks. Produced by Zoa Films and The Friday Pictures, the film is in post-production and targeting a 2022 release. Contact: Contents Panda
Hommage
Dir. Shin Su-won
From the director of Madonna (Un Certain Regard, Cannes 2015), Shin's drama follows a director struggling to survive in the film industry who is inspired to continue her work when she meets woman filmmakers from an earlier generation. Lee Jung-eun (Parasite), Kwon Hae-hyo (In Front Of Your Face) and Tang Jun-sang (In Our Prime) star in the picture, which is produced by June Film and had its world premiere on October 30 at Tokyo International Film Festival, playing in competition. Contact: Finecut
Hot Blooded
Dir. Cheon Myeong-kwan
Bestselling novelist Cheon, whose book Modern Family was adapted into the film Boomerang Family, makes his feature directing debut with this action noir about a third-rate gangster who unwittingly becomes involved in a brutal gang war. The film, which stars Jung Woo (Best Friend), Kim Kap-soo (Steel Rain) and Choi Moo-sung (Last Child), is backed by Kidarient Corp and produced by Whale Pictures. Contact: Finecut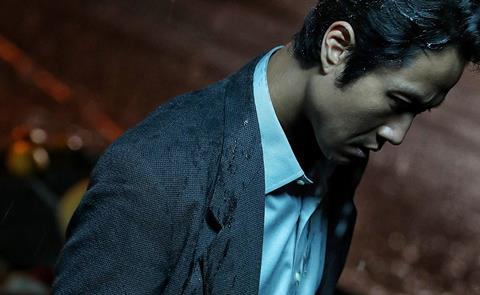 I Am More
Dir. Lee Ilha
This LGBTQ+-themed feature was part of Busan's documentary showcase after screening at DMZ International Documentary Film Festival. The film follows More, a transgender drag queen who has been performing at a club in Itaewon, Seoul for 20 years and finally gets to fulfil their dream of becoming a ballerina after being cast in a Stonewall riots 50th anniversary performance in New York. Lee's doc is produced by exposed film. Contact: M-Line Distribution
The Match
Dir. Kim Hyung-joo
Starring Lee Byung-hun (Netflix's Squid Game) and Yoo Ah-in (Burning), The Match is set in the competitive world of 1980s Go board-game championships. It follows an undefeated Go master who takes a gifted young boy under his wing. But the boy retains his own idiosyncratic style of playing, and ultimately threatens the master's unbeaten record in a championship match. Directed by Kim Hyung-joo (The Sheriff In Town), the film is produced by Moonlight Film and is currently in post-production. Contact: Acemaker movieworks
Seire
Dir. Park Kang
Park's debut feature had its world premiere in Busan International Film Festival's New Currents competition, where it won the Fipresci prize. Taking its concept from a folk belief that people should take the utmost care in their behaviours around a baby for 21 days after it is born in order to ward off bad luck, this horror film shows what happens when a father defies that view, resulting in a series of misfortunes for his family. Contact: M-Line Distribution
Sophie's world
Dir. Lee Jea-han
Lee's debut feature follows Sophie, a foreigner en route to the Philippines who stops in Korea to see the man who had previously saved her life. There, she stays for four days with a local couple whose house is in view of Inwangsan Mountain. Kim Sae-byuk (The Woman Who Ran), Kwak Min-kyu, Ana Ruggiero and Kim Woo-kyum (Confession) star. Produced by Mareummo Film, it had its world premiere at the recent Busan International Film Festival. Local release is scheduled for Q1 2022. Contact: Contents Panda
Wannabe
Dir. Yoo Young-seon
From the director of The Wrath, this thriller follows a down-on-her-luck actress who has been forced on hiatus after a drunk-driving accident. When the comeback essay she is trying to publish meets a lacklustre response, she once again imbibes and falls asleep at home, only to find a younger actress acquaintance dead in her kitchen. The film stars Park Ji-yeon, member of the K-pop group T-ara, Song Ji-eun and Kim Nu-ri. Produced by Better Tomorrow, the film is currently in production with an aim to release next year. Contact: Contents Panda