From micro-budget Bait to the ambitiously scaled 1917, a highly diverse range of titles will compete for outstanding British film at the Bafta Film Awards.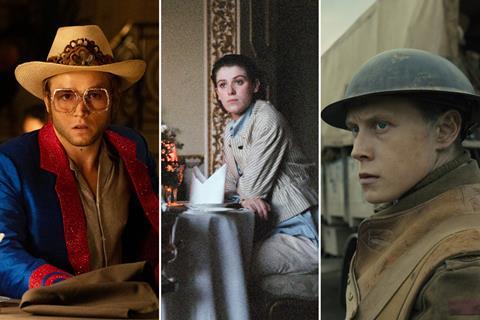 The Bafta Film Awards have come a long way since they began life in 1948 as the British Film Awards, becoming more international in scope over the years and more obviously aligned with the US Academy's Oscars. Among the 21 categories for features — which this year expands to 22 thanks to the addition of casting — only outstanding debut by a British writer, director or producer and outstanding British film are reserved specifically for local achievement (as are the two shorts categories).
The outstanding British debut category is the only Bafta film award where the whole process — including the selection of nominees and winner — is decided by a jury, which meets multiple times throughout the given year and debates scores of possible entries.
But it is outstanding British film that remains the most fascinating Bafta of all, since its peculiar combination of vote and jury intervention tends to produce an interestingly balanced set of nominations. Bafta voters (who have opted into the British chapter) pick their favourites in this category, with the top three choices automatically nominated. The next 12 films tallied from this chapter vote are then considered by a jury, who select the three further nominations.
Last year, the nominees were The Favourite, Stan & Ollie and Bohemian Rhapsody (presumed to be the top choices of the Bafta voters), plus Michael Pearce's Beast, Lynne Ramsay's You Were Never Really Here and Ian Bonhote and Peter Ettedgui's fashion documentary McQueen (presumed to be the choices of the jury). Titles including Mary Poppins Returns, Widows, The Wife, Mary Queen Of Scots, American Animals, Disobedience and Three Identical Strangers all fell through the cracks.
Triple threat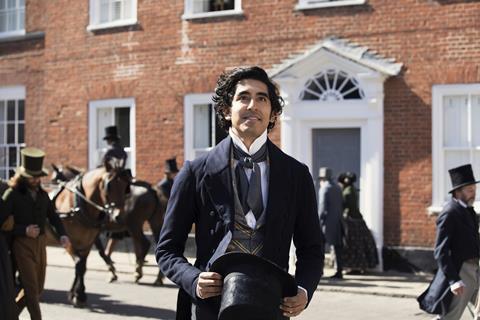 This year, there are three big hitters among the 60 entries and it is hard to envision any of them not being among the voters' favourites: Sam Mendes's 1917, Armando Iannucci's The Personal History Of David Copperfield and Dexter Fletcher's Rocketman. Mendes won this category in 2013 with Skyfall, and both of Iannucci's previous features — In The Loop and The Death Of Stalin — were nominated, in 2010 and 2018 respectively. In the case of the former, a different system operated, with winning film Andrea Arnold's Fish Tank selected by a jury. In 2018, The Death Of Stalin lost to Three Billboards Outside Ebbing, Missouri as the result of a member vote by the opt-in British film chapter. But Iannucci's take on David Copperfield arrives with some valuable momentum, having scooped five prizes at the British Independent Film Awards (BIFAs).
Fletcher was nominated for outstanding debut with his Wild Bill in 2013, but has not featured for any Baftas since. With more than 100 screen credits since 1976 as an actor, Fletcher is admired as a notably genial talent whose ego has remained in check despite his association with increasingly ambitious projects, including an uncredited, much publicised save of Bryan Singer's Bohemian Rhapsody. Rocketman, which grossed $30.2m (£23.4m) at the UK box office, feels like a summation of his directing achievements.
If any film can knock one of this trio aside in the member vote, it would most likely be The Two Popes starring Jonathan Pryce and Anthony Hopkins. The Netflix-backed title qualifies as British, despite having shot in Italy and Argentina with Brazilian director Fernando Meirelles at the helm.
Also in the mix are Tom Harper's The Aeronauts, Judy Garland bio­pic Judy, Danny Boyle/Richard Curtis collaboration Yesterday, the Downton Abbey film spin-off, and — still unseen at press time — Tom Hooper's Cats. Judy has performed well at the UK box office, grossing more than $10.3m (£8m), but is considered primarily in the running for lead actress Renée Zellweger and craft categories. The Aeronauts is arguably hampered by its box-office failure — $2.2m (£1.72m) to December 1 — and Harper may have a better chance with Wild Rose, starring Jessie Buckley as an aspiring country singer.
Among titles likely to be added by the jury, Joanna Hogg's The Souvenir seems an obvious candidate, as long as it is among the Bafta voters' top 15 choices. A Bafta nomination has so far eluded Hogg (Archipelago, Exhibition) but with The Souvenir recently voted the best film of the year by contributors to Sight & Sound, this could be about to change.
Other arthouse options that may catch the jury's attention include Mark Jenkin's Bait, a micro-budget, black-and-white, home-processed film about the affect of gentrification on a Cornish fishing community. Acquired by the BFI's distribution arm after its Berlinale premiere earlier this year, Bait stunned industry observers with $568,000 (£439,000) at the UK box office, going on to win the best British film prize at the Screen Awards in November — an award decided by a public vote.
Ken Loach won the outstanding British film Bafta in 2017 with I, Daniel Blake, and he was previously nominated for Raining Stones, Land And Freedom, Carla's Song and My Name Is Joe — back when it was called the Alexander Korda award for best British film. Loach's Sorry We Missed You was selected for Cannes Competition and has enjoyed a decent UK box-office run — grossing $1.5m (£1.19m) to December 1 — but might be viewed as ploughing a similar furrow to I, Daniel Blake.
Underdog stories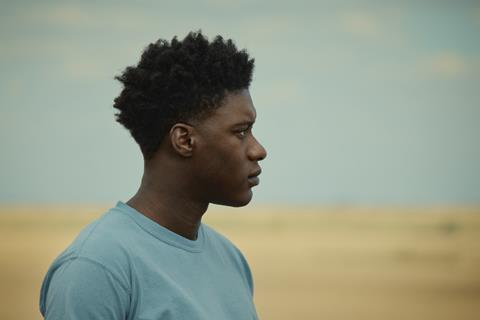 Among UK indie films, there are three London-set choices from black male filmmakers featuring young black male protagonists: Shola Amoo's The Last Tree, Adewale Akinnuoye-Agbaje's Farming and Andrew 'Rapman' Onwubolu's Blue Story. The first two of these are autobiographical to varying degrees, telling the stories of troubled childhoods and the quest for identity. Both were relatively modest performers at the box office, which is in strong contrast to Blue Story, a film that has a clear-eyed fix on its target audience, grossing $3.7m (£2.9m) in its first 10 days. The initial challenge for all three films is going to be clearing the hurdle of the Bafta members' vote.
As usual, there are some exceptional documentaries in the running, including Waad al-Kateab and Edward Watts' intimate portrait of war-torn Syria, For Sama, which stormed to four big wins (film, director, documentary, editing) at the BIFAs. Key rivals include Ed Perkins' exploration of family secrets in Tell Me Who I Am; Asif Kapadia's Diego Maradona; and Alex Holmes' Maiden, an account of the first all-female crew to enter the Whitbread round-the-world yacht race. Only four documentaries have been nominated in this category in the past decade — McQueen (2019), Notes On Blindness (2017), Amy (2016) and Senna (2012) — so the precedents are not encouraging for documentary to nab more than one of the six nominee spots.
In addition to Judy, biographical dramas vying for a nomination include Mrs Lowry & Son; Keira Knightley as GCHQ whistleblower Katharine Gun in Gavin Hood's Official Secrets; Judi Dench as a former government scientist accused of leaking nuclear secrets to the Soviets in Red Joan; Ralph Fiennes' account of the defection to the west of dancer Rudolf Nureyev in The White Crow; and Vita & Virginia, recounting the relationship between Vita Sackville-West and Virginia Woolf.
The danger with these titles is that they fall between two stools: not popular enough with voters to be guaranteed a nomination, and then viewed by the jury as insufficiently brilliant to be given the nod. This might likewise be the fate awaiting Chiwetel Ejiofor's feature writing/directing debut The Boy Who Harnessed The Wind, adapted from William Kamkwamba's novel about a Malawi boy trying to save his village from famine.
Outstanding British debut the final 10 contenders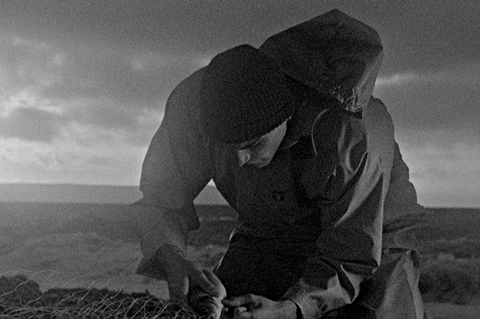 While Bafta-ologists have had reasonable success predicting the nominees for outstanding British film, it has traditionally been a tougher challenge when it comes to outstanding British debut. The juries for this award have often shown a capacity to surprise ― none more so than in 2018, when Francis Lee's God's Own Country was omitted. The nominees that year were Lady Macbeth, Jawbone (written, produced by and starring Johnny Harris), mindbending genre title The Ghoul, documentary Kingdom Of Us and Rungano Nyoni's winning film I Am Not A Witch.
This year, the picture is much clearer since Bafta has opted to reveal the jury-selected shortlist of 10 titles, which will be whittled down to five nominees and, finally, a single winner. Among the 10 are the aforementioned Bait, For Sama, Blue Story and The Last Tree (for debut producer Myf Hopkins). Also in the line-up are two more documentaries (Maiden and Being Frank: The Chris Sievey Story); a pair of Scotland-set dramas from female directors (Harry Wootliff's Only You and Karen Gillan's The Party's Just Beginning); and the Dublin-set female friendship story Animals (for screenwriter Emma Jane Unsworth).
Rounding out the shortlist is one title that presumably not many saw coming: Alvaro Delgado-Aparicio's Retablo, which is Peru's entry to the international film Oscar. Delgado-Aparicio qualifies for this category by virtue of being British ― he also grew up and attended film school in the UK, before travelling to Peru to make Retablo. If he were to be included among the final five nominations, it would be the first time a nominee earned their place in this award with a film not categorised by Bafta as British since James Bobin did so in 2013 for directing The Muppets.