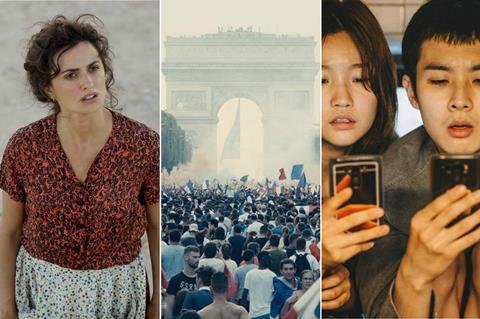 The 92 submissions for the best international feature award at the 2020 Oscars have been announced, and Screen has kept a list of all the entries below.

This is the first year the award will be given under the new name of 'best international feature film', after a change in April from 'foreign-language film'.
Scroll down for latest entries
The eligibility rules remain the same: an international feature film is defined as a feature-length motion picture produced outside the US with a predominantly non-English dialogue track and can include animated and documentary features.
Submitted films must have been released theatrically in their respective countries between October 1, 2018, and September 30 2019.
Screen's interview with Mark Johnson, chair of the Academy's foreign-language film committee, explains the shortlisting process from submission to voting.
2019's award saw 87 submissions, with nominations for Lebanon's Capernaum, Poland's Cold War, Germany's Never Look Away and Japan's Shoplifters, with the award going to Alfonso Cuarón's Mexican family drama ROMA.
The 92nd Academy Awards will take place on February 9, 2020, at the Dolby Theatre in Los Angeles, US.
*An earlier version of this article listed 93 submissions. This has been amended to 92, following the disqualification of the Nigerian entry.
Europe
Albania: The Delegation (Bujar Alimani)
Albania's 12th Oscar entry is a drama about a delegation from Europe visiting Albania's capital Tirana in 1990, to oversee the transition out of Communism. It is Alimani's third time representing the country in the international feature category, after Amnesty in 2012 and Chromium in 2017. The country has no nominations to date. It launched at Warsaw Film Festival in October 2018 and won best feature at Trieste Film Festival the following year.
Armenia: Lengthy Night (Edgar Baghdasaryan)
This historical drama follows three stories set across a thousand years of Armenian history, each featuring the same strange stone. One involves a couple under stress in 2015; another is set during the Armenian Genocide of 1915; with a third in the distant past of the 11th century. Of seven previous entries since 2001, Armenia has no nominations so far.
Austria: Joy (Sudabeh Mortezai)
German-born Mortezai brought her fourth feature to Venice in 2018, where it played in Venice Days and won the Europa Cinemas Label. It gives a modern view of the sex slave trade through the bitter experiences of two Nigerian women forced into European prostitution. This is Austria's 43rd submission to the international award; it has won twice, in 2013 for Michael Haneke's Amour and 2008 for Stefan Ruzowitsky's The Counterfeiters, and received two nominations for Götz Spielmann's Revanche in 2009 and Wolfgang Glück's '38 – Vienna Before The Fall in 1987.
Belarus: Debut (Anastasiya Miroschnichenko)
One of a small number of documentaries submitted to the international feature award this year, Miroschnichenko's film looks at how the soulless atmosphere of a female prison destroys their personal and collective identities as women. This is only Belarus' fourth submission to the international award; entries for 1995, 1997, and 2019 did not bring any nominations.
Belgium: Our Mothers (César Díaz)
The film chronicles the long-lasting ramifications on women of the 1980s Guatemalan civil war. The film won the prestigious Caméra d'Or at Cannes this year; Emma Dib and Armando Espitia star. Belgium has had seven nominations for this prize with no wins, most recently for Felix Van Groeningen's The Broken Circle Breakdown in 2014. This is Díaz's first fiction feature after the documentaries Territorio Liberado (2014) and Why Do Humans Burn? (2010). Pyramide International is handling international sales.
Bosnia and Herzegovina: The Son (Ines Tanović)
The Son premiered at Sarajevo International Film Festival in August and tells the story of an 18-year-old adopted man struggling with his identity. It is Tanović's second feature after her 2015 debut Our Everyday Life. Danis Tanović's No Man's Land was the only film from the country to win the prize, in 2001.
Bulgaria: Aga (Milko Lazarov)
Aga is director Lazarov's second feature after his Venice 2013 debut Alienation. The film follows two Yakuts struggling to adapt to the changing world around them. When one falls ill, the other must journey to find their daughter. It closed the 2018 Berlinale, playing out of competition, and won the Heart Of Sarajevo prize for best film in the same year.
Croatia: Mali (Antonio Nuić)
Croatia has submitted to the international award every year since the year following its independence in 1991 but is yet to receive a nomination from 27 previous entries. Nuić's Mali centres Frenki, a drug dealer recently released from prison who fights for custody of his son. The film launched at the country's Pula Film Festival in July 2018.
Czech Republic: The Painted Bird (Václav Marhoul)
Vaclav Marhoul's Second World War drama was one of the more controversial titles to play in the Venice 2019 Competition, thanks to its graphic depictions of violence. It follows a young Jewish boy and the characters he encounters as he travels across Eastern Europe seeking refuge. After Venice, it played in Toronto, with further festival bookings including London Film Festival and Chicago. The Czech Republic's 25 previous Oscar entries have brought one win, in 1997 for Jan Svěrák's Kolya. It was also nominated in 2001 for Jan Hřebejk's Divided We Fall and in 2004 for Ondřej Trojan's Želary.
Denmark: Queen Of Hearts (May el-Toukhy)
Trine Dyrholm stars in May el-Toukhy's drama about a woman who risks everything for an illicit relationship with her teenage stepson. The film won the 'world cinema – dramatic' audience award at its Sundance 2019 launch and has since sealed international sales deals around the world. Denmark is one of the most successful countries in the foreign-language category, with 12 nominations and three wins from 56 previous entries. The top prizes came for Susanne Bier's In A Better World in 2011; Bille August's Pelle The Conqueror in 1989; and Gabriel Axel's Babette's Feast in 1988. Including Bier's win, the country has six nominations in the last 13 ceremonies. Read the full story here.
Estonia: Truth And Justice (Tanel Toom)
Sixteen Estonian films have been submitted for this category, with one nomination for Zaza Urushadze's 2013 film Tangerines. Toom's feature debut tells the story of a man who wants to transform his poor land into a prosperous farm in 1872 Estonia. Priit Loog, Priit Võigemast and Ester Kuntu star.
Finland: Stupid Young Heart (Selma Vihunen)
Vihunen's sixth feature launched in Contemporary World Cinema at Toronto 2018, before going on to win the Crystal Bear in the Generation strand at the Berlinale this year. Jere Ristseppä and Rosa Honkonen star in a drama about two teenagers having to deal with pregnancy before they are ready for it. This is Finland's 33rd submission to the international feature award; it has yet to win, with high points being a nomination for Aki Kaurismäki's The Man Without A Past in 2003 and Klaus Härö's The Fencer making the December shortlist in 2015.
France: Les Misérables (Ladj Ly)
Based on his short of the same name, Ladj Ly's feature debut was perhaps a surprise pick as France's entry, beating out strong competition from Céline Sciamma's fellow Cannes Competition title Portrait Of A Lady On Fire and Alice Winocour's astronaut drama Proxima. That said, it launched to strong reviews in Cannes and its subject matter – inspired by France's 2005 riots and following three members of an anti-crime brigade – is extremely topical. France is one of the most successful countries in the history of the foreign-language award. It won three honourary awards prior in 1949, 1951 and 1953 prior to the introduction of the current system, and since then has earned 37 nominations and nine victories from 63 submissions. The last win came in 1993 for Régis Wargnier's Indochine and the last nomination in 2016 for Deniz Gamze Ergüven's Mustang. Read the full story here.
Georgia: Shindisi (Dito Tsintsadze)
This film is based on events that took place during the Russian military intervention of Georgia in 2008. The film stars Dato Bakhtadze, Giorgi Tsaava and Goga Pipinashvili. This is Georgia's eighteenth nomination, with its first submission, the 1996 film A Chief In Love (1996) being its only nomination to date. Tsintsadze has directed thirteen films including Lost Killers (2000) which played in Un Certain Regard section at Cannes.
Germany: System Crasher (Nora Fingscheidt)
Fingschedit's fiction debut following 2017 doc Ohne Diese Welt follows a nine-year-old who, when failed by the health system, descends into a deep and dark pit of psychosis. It won the Alfred Bauer award in competition at this year's Berlinale and stars Helena Zengel, Albrecht Schuch, Gabriela Maria Schmeide and Lisa Hagmeister. Beta Cinema handles international sales. Germany has been nominated for the award 11 times since reunification in 1990, with two wins for Caroline Link's 2001 Nowhere In Africa and Florian Henckel von Donnersmarck's 2006 The Lives of Others. Read the full story here.
Greece: When Tomatoes Met Vagner (Marianna Economou)
Greece received four nominations from its first 10 Oscar entries from 1958 to 1978; since then only one has come, for Yorgos Lanthimos' Dogtooth in 2011, with no wins at all. After debuting in the Berlinale's Culinary Cinema section in 2019, Economou's debut feature received the FIPRESCI award for best Greek film at Thessalonki Documentary Festival. It chronicles the lives of families producing tomatoes and honey in a small Greek village.
Hungary: Those Who Remained (Barnabás Tóth)
After an extensive shorts career, Tóth's feature debut focuses on 42-year-old doctor and concentration camp survivor Aldo, his new friendship with 16-year-old Klara, and the suspicion it brings in Soviet Hungary. The film debuted at the recent Telluride Film Festival and is set for a release in Hungary in September 2019. The country recently won the foreign-language award for Lázló Nemes' Son Of Saul in 2016, with one other win for Istaván Szabó's Mephisto in 1982 as part of 10 total nominations.
Iceland: A White, White Day (Hlynur Palmason)
Palmason's drama is set in a remote Icelandic town, where an off-duty police officer begins to suspect a local man of having had an affair with his recently-deceased wife. It launched in Critics' Week at Cannes 2019, where lead actor Ingvar Sigurdsson won the Rising Star award. This is Iceland's 40th Oscar entry; the country's best result came in 1992 when Friðrik Þór Friðriksson's Children Of Nature achieved a nomination. Baltasar Kormákur's The Deep made the January shortlist in 2013.
Ireland: Gaza (Garry Keane, Andrew McConnell)
Filmmaker Keane and conflict photographer McConnell collaborate for a predominantly Arabic-language documentary about the people attempting to live meaningful lives in the midst of perennial conflict. The film launched at Sundance 2019, and went on to win an honourable mention and the critics' prize at Dublin Film Festival in February. Ireland has entered the international feature award on five previous occasions, most recently with Pat Collins' Song Of Granite for 2018; its best result was a place on the December shortlist for Paddy Breathnach's Viva for the 2016 ceremony.
Italy: The Traitor (Marco Bellocchio)
Bellocchio represents Italy in the international feature category for the third time, following China Is Near in 1968 and A Leap In The Dark in 1981, neither of which hit the nomination stage. His latest title stars Pierfrancesco Favino as Tommaso Buscetta, a Mafia member who began working with Italian and American prosecutors following an internal family conflict. It launched at Cannes 2019 in Competition. Italy has a strong history in the section, winning honourary prizes for its first three entries before it became a competitive category, including for Vittorio De Sica's The Bicycle Thief in 1950. From 62 entries in the competitive years, the country has secured 28 nominations and eleven wins, including two further wins for De Sica and four for Federico Fellini. Read the full story here.
Kosovo: Zana (Antoneta Kastrati)
After an extensive shorts career, Kastrati's debut feature premiered in Discovery at Toronto 2019 and stars Adriana Matoshi as a woman under pressure from her family to produce children. The film received financial support from the Kosovo Cinematography Center and the Albanian National Center of Cinematography. Since forming as a nation in 2008, this is Kosovo's sixth Oscar entry, with the country still waiting for its first nomination or win.
Latvia: The Mover (Davis Simanis)
Simanis' second fiction feature after 2016's Exiled. It launched at Latvia's Riga International Film Festival in 2018 and is a Second World War drama about a child growing up in a family trying to save Jews. It is Latvia's 11th international feature entry, with no previous nominations.
Lithuania: Bridges Of Time (Kristine Briede, Audrius Stonys)
This documentary essay on the poets of the Baltic New Wave debuted at Karlovy Vary 2018, before playing at smaller festivals around the region. It marks a first feature for both Briede and Stonys; the latter has directed multiple mid-length documentaries including Woman And The Glacier and Cenotaph. This is Lithuania's 12th international feature entry, with no previous nominations or wins.
Luxembourg: Tel Aviv On Fire (Sameh Zoabi)
Zoabi's comedy-drama centres a Palestinian man who becomes a writer on a popular soap opera after a chance meeting with an Israeli soldier. It premiered in Horizons at Venice 2018, before an excellent festival run which included Toronto, Zurich, Tokyo, Rotterdam, Hong Kong and Munich. This is Luxembourg's 16th submission to the foreign language Oscar; the country has no nominations so far.
Montenegro: Neverending Past (Andro Martinovic)
Martinovic's debut film is a Serbian-language three-part drama about fathers in different time periods making difficult decisions. It launched at Canada's Festival des Films du Monde in September 2018. Montenegro has made five previous international feature entries with no nominations to date.
Netherlands: Instinct (Halina Reijn)
Dutch actress Reijn makes her directorial debut with the story of a psychologist who becomes infatuated with an imprisoned sex offender she is treating. Game Of Thrones' Carice Van Houten stars alongside Marwan Kenzari - Jafar from Disney's recent Aladdin remake. The film launched at Locarno 2019, where it won the Piazza Grande award and a special mention in the Swatch Art Peace Hotel award. The Netherlands has made 51 submissions to the international feature award; a golden period brought three wins in 11 years, for Fons Rademakers' The Assault in 1987, Marleen Gorris' Antonia's Line in 1996, and Mike van Diem's Character in 1998. The most recent nominations came in consecutive years, for Paula van der Oest's Zus & Zo in 2003 and Ben Sombogaart's Twin Sisters the following year.
North Macedonia: Honeyland (Tamara Kotevska, Ljubomir Stefanov)
Recently renamed territory North Macedonia has a shot at a nomination with this documentary about the last female bee-hunter in Europe, who must protect her livelihood and the bees from invading beekeepers. Kotevska and Stefanov's feature debut won the grand jury, cinematography and special jury awards in the World Cinema: Documentary section at Sundance 2019. This is Macedonia's 16th submission. Its only nomination came for its first entry, Before The Rain, in 1995.
Norway: Out Stealing Horses (Hans Petter Moland)
Moland's Berlinale 2019 Competition title stars Stellan Skarsgård as Trond, a man in Norway in 1999 who begins to reexamine his life in 1948 after a man from his past becomes his neighbour. Often the bridesmaid, never the bride, Norway has five previous Oscar nominations from 40 submissions but is still waiting for its first gold man. Read the full story here.
Poland: Corpus Christi (Jan Komasa)
This is Poland's 51st international feature entry; Pawel Pawlikowski directed its most recent entry, last year's nominated title Cold War, as well as its sole winner, 2015's Ida. The country has nine further nominations, including for its first entry, Roman Polanski's Knife In The Water in 1964.
Portugal: The Domain (Tiago Guedes)
Venice 2019 Competition title The Domain follows a family of wealthy landowners as they navigate the Portugal of the 1990s. It is Guedes' third feature after Blood Curse (2006) and Noise (2008). Portugal has made 35 previous international feature submissions, almost every year since the 1981 awards, but is still waiting for its first nomination.
Romania: The Whistlers (Corneliu Porumboiu)
Cannes 2019 Competition title The Whistlers follows a policeman who flies to a Canaries island to free a crooked businessman. The film stars Vlad Ivanov, Catrinel Marlon, and Rodica Lazar. Corneliu previously won the Palme d'Or for 12:08 East Of Bucharest in 2006. This is Romania's 25th submission having never previously been nominated. Read the full story here.
Russia: Beanpole (Kantemir Balagov)
28-year-old Balagov is Cannes' latest wunderkid, having premiered both his 2017 debut Closeness and 2019's Beanpole at the festival, both in Un Certain Regard (UCR). The latter earned him the UCR best director and FIPRESCI prizes, giving Beanpole a decent shot at progressing through the international feature process. Set in Leningrad in 1945, the film tells the story of Iya, a young woman returning from the Second World War with a 3-year-old child. This is Russia's 27th submission to the award; the country has seven nominations in total, with Nikita Mikhalov's Burnt By The Sun winning the main prize in 1995.
Serbia: King Peter Of Serbia (Petar Ristovshi)
King Peter the First was ruler of Serbia from 1903 to 1921 and oversaw the country throughout the Balkan wars in the early part of the 20th century. Ristovshi's film follows him as he is banished from Serbia as a young man, before returning to secure parliamentary democracy. The film debuted in Serbia in December 2018; it is Ristovshi's directorial debut. 26 previous entries have brought no nominations, with the best result being a January shortlist place for Srdan Golubović's The Trap in 2008. Notable omissions include Emir Kusturica's Underground, the country's entry in 1996.
Slovakia: Let There Be Light (Marko Skop)
Škop represents Slovakia in the international feature for the second time after Eva Nová in 2017, with a tale of a Slovakian man returning from construction work in Germany to his family at Christmas, who discovers his son has joined a paramilitary group. It launched at Karlovy Vary in summer 2019. Slovakia has no previous nominations or wins from 22 submissions.
Slovenia: History Of Love (Sonja Prosenc)
History Of Love, which debuted in Karlovy Vary in summer 2018, centres deaf teenager Iva, who uncovers painful family secrets when her mother dies. Prosenc represents Slovenia for the second time in the Oscar entries, after The Tree in 2016. Like its neighbour Slovakia, 22 previous entries have brought no nominations or wins for Slovenia.
Spain: Pain And Glory (Pedro Almodóvar)
With his seventh time representing Spain in the international feature category, Almodóvar sets a new record for the country, ahead of José Luis Garci's six occasions. Cannes 2019 Competition title Pain & Glory reunites him with regular collaborators Antonio Banderas (who won best actor on the Croisette) and Penelope Cruz for the autobiographical story of a director looking back at his life and career. Spain has an impressive four wins and 15 nominations for the international award, with the former group including Almodóvar's All About My Mother in 2000, and most recently Alejandro Amenábar's The Sea Inside in 2005. Read the full story here.
Sweden: And Then We Danced (Levan Akin)
In this Cannes Directors' Fortnight 2019 title, a dancer's training at the National Georgian Ensemble with his partner Mary is disturbed by the arrival of Irakli. Lead actor Levan Gelbakhiani won the best actor prize at the Sarajevo Film Festival. Ana Javakishvili and Anano Makharadze co-star. Sweden has been nominated for this award 16 times, with Ingmar Bergman winning their three awards for The Virgin Spring in 1961, Through a Glass Darkly in 1962 and Fanny and Alexander in 1984. This is Akin's second feature film after the 2015 film The Circle and is sold by Totem Films. Read the full story here.
Switzerland: Wolkenbruch's Wondrous Journey Into The Arms Of A Shiksa (Michael Steiner)
This film tells the story of orthodox Jew Motti and the challenges he faces whilst searching for a wife Noémie Schmidt, Joel Basman, Sunnyi Melles and Udo Samel star. Switzerland has been nominated for this award five times, winning in 1985 with Dangerous Moves and 1991 for Journey of Hope. Turnus Film AG hold sales rights for the film. Read the full story here.
Turkey: Commitment (Semih Kaplanoğlu)
Commitment tells the story of Asli, a young mother who invites fellow parent Gulnihal to be her nanny. Kubra Kip, Umut Kurt, and Ece Yüksel star. This is Turkey's 26th submission with no previous nominations, although heir 2008 entry, Three Monkeys made the January Shortlist. Kaplanoğlu's 2010 film Honey became the third Turkish film to win the Golden Bear at Berlin.
UK: The Boy Who Harnessed The Wind (Chiwetel Ejiofor)
Best known as an actor from roles in 12 Years A Slave (for which he was nominated for best actor at the Oscars) and as a voice performer in this year's The Lion King, Ejiofor's directorial debut centres a thirteen year old boy in Malawi invents an unconventional way to save his family and village from famine. Its late-in-the-day entry for the international feature award keeps a run of UK entries going which dates back to Metro Manila in 2014. It launched at Sundance 2019, where it won the Alfred P. Sloan prize. The UK has made 16 previous entries to the foreign language film award, with two nominations, both for Welsh language titles - Paul Turner's Hedd Wyn (1993) and Paul Morrison's Solomon And Gaenor.
Ukraine: Homeward (Nariman Aliev)
A father and son transport the body of their departed son and brother from Kyiv to Crimea. Akhtem Seitablaev, Remzi Bilyalov and Dariya Barihashvili star in Aliev's debut, which launched in Un Certain Regard this year. This is Ukraine's 12 submission with no nominations so far.
Asia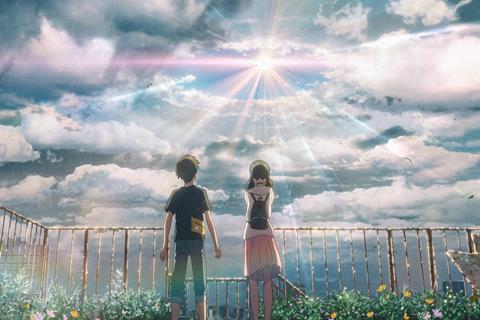 Afghanistan: Hava, Maryam, Ayesha (Sahraa Karimi)
Karimi's drama about three Afghan women in Kabul from differing social backgrounds facing pregnancy challenges played in Horizons at Venice 2019. It is the country's tenth submission to the Academy awards, starting in 2003, with no nominations or wins to date.
Bangladesh: Alpha (Nasiruddin Yousuff)
Bangladesh's 15th entry to the international feature award is a crime drama about a painter living in a bamboo hut on the outskirts of the country's capital Dhaka. The country is still searching for its first nomination in this category. Yousuff is an acclaimed theatre director of several decades of experience, who has also helmed multiple features. His previous jobs include president and director of Bangladesh's Committee for Cultural Identity and Development.
Cambodia: In The Life Of Music (Caylee So, Sok Visal)
In the Life of Music tells the story of how one song, 'Champa Battambang', influences the lives of three different generations. The film stars Ratanak Ben, Daniel Chea, and Socheat Chea. Caylee So has previously directed the short film Paulina (2017) and Sok Visal directed the feature films Kroab Pich (2013) and Poppy Goes To Hollywood (2016). This is Cambodia's eighth submission, having previously been nominated with 2013's The Missing Picture.
China: Ne Zha (Jiaozi)
3D animation Ne Zha is the debut feature from Chinese filmmaker Yu Yang, who goes by the name Jiaozi ('Dumpling'). It centres a boy born with unique powers, who is recruited to fight demons and save the community that fears him. This is the 33rd entry to the award for the world's most populated country; China is yet to receive an award, with nominations in 1991 for Zhang Yimou and Yang Fengliang's Ju Dou and in 2003 for Zhang's Hero.
Hong Kong: The White Storm 2 - Drug Lords (Herman Yau)
Herman Yau's action film is a rare case of a sequel being submitted to the international feature award, although it is a follow-up to Benny Chan's 2013 The White Storm in themes and title but not narrative. This time, Andy Lau produces, and stars as a wealthy tycoon who tries to take down a drug kingpin with whom he used to work. The film launched in China in July 2019, before moving on to international territories. Hong Kong received its two international feature nominations for consecutive entries, in 1992 for Zhang Yimou's Raise The Red Lantern, and in 1994 for Chen Kaige's Farewell My Concubine. Those are its best results from 37 total entries; more recently, Wong Kar-wai's The Grandmaster made the January shortlist in 2014.
India: Gully Boy (Zoya Akhtar)
The world's second-most populous nation is still waiting for its first international feature win, with the best results being nominations for Mehboob Khan's Mother India in 1958, Mira Nair's Salaam Bombay! in 1989, and Ashutosh Gowariker's Lagaan in 2002 out of 51 entries. A former assistant of Nair's, Gully Boy is Akhtar's sixth feature and is a coming-of-age story of street rappers in Mumbai. It launched as a Special Gala at the 2019 Berlinale.
Indonesia: Memories Of My Body (Garin Nugroho)
Nugroho's 22nd feature film represents Indonesia despite the controversy over its subject matter which saw it condemned by conservative Islamic groups and banned in five provinces in the country. It premiered in Horizons at Venice 2018, where it received the best film prize, going to receive the 2018 Asia Pacific Film Awards (APSA) Cultural Diversity Award. It is based on the life of Indonesian actor and dancer Rianto, who plays the adult version of a performer discovering his sexuality. Nugroho aims for the Oscars for the second time, 21 years after Leaf On A Pillow; this is the country's 21st entry, with no nominations or wins yet.
Iran: Finding Farideh (Kourosh Ataee, Azadeh Moussavi)
Finding Farideh is a documentary film that follows the story of a young Iranian girl who is adopted by a Dutch couple and then returns to her native Iran 40 years later to meet three families who claim to be her own. This is Iran's 25th submissions; Asghar Farhadi achieved the country's two wins, for A Separation in 2012 and The Salesman in 2017. This is both Ataee and Moussavi's feature film debut. The film is being sold by Eli Image.
Israel: Incitement (Yaron Zilberman)
Winner of best picture at Israel's Ophir Awards on September 22 and de facto entry to the international feature competition, Toronto 2019 title Incitement depicts the infamous 1995 assassination of Premier Itzhak Rabin, presented through the perspective of his killer. It is the third feature for Zilberman after 2004's Watermarks and 2012's A Late Quartet. This is Israel's 52nd submission to the award; the country has received ten nominations but is yet to win.
Japan: Weathering With You (Makoto Shinkai)
Shinkai returns after his 2016 anime Your Name became the second-highest-grossing anime of all time. Weathering With You follows a Tokyo boy who runs away from home and meets a girl with the power to control the weather. Voice cast includes Kotaro Daigo, Nana Mori, and Shun Oguri. Out of Japan's 66 submissions, twelve have been nominated, with only Departures winning in 2009. Three entries, Rashomon, Gate of Hell and Samurai, The Legend Of Musashi received honorary awards in the 1950s.
Kazakhstan: Kazakh Khanate - Golden Throne (Rustem Abdrashev)
Abdrashev's latest feature is the second part in the telling of the rise of the Kazakh nation during the times of the medieval Khanate. It is set during the 15th century and follows 2017's Diamond Sword. Kazakhstan's best Oscar result came in 2008, when Sergei Bodrov's Mongol was nominated for the award. Ayka from Sergey Dvortsevoy made the January shortlist in 2019, as did Ermek Tursunov's Kelin in 2010.
Kyrgyzstan: Aurora (Bezkat Primatov)
Primatov submits his debut feature, which premiered at the Busan in 2018. The film focuses on a sanitorium in Central Asia and its effects on the surroundings. It marks Kyrgyzstan 12th submission since its first in 1991; none of the country's previous entries has received a nomination.
Lebanon: 1982 (Oualid Mouaness)
Lebanon is on something of a roll at the Oscars, with both of its last two entries - Ziad Doueiri's The Insult in 2018, and Nadine Labaki's Capernaum in 2019 - receving nominations, the first the country has had from 15 submissions. Its hopes for the hattrick lie with Mouaness's feature about the Lebanon War of the title year. Labaki herself stars as a schoolteacher, with one of her young students struggling to tell his classmate that he has a crush on her. It premeired at Toronto 2019, winning the NETPAC award for world/international Asian Film Premiere.
Malaysia: M For Malaysia (Dian Lee, Ineza Roussille)
Lee and Roussille's documentary follows the 2018 Malaysian elections when the Malaysian people, led by a 92-year-old former Prime Minister, overthrew one of the longest-ruling governments in the world. This is the country's fifth submission to the international feature Oscar, with no previous nominations.
Nepal: Bulbul (Binod Paudel)
Paudel makes his feature debut with a drama about a young woman caring for her paralyzed father-in-law, who falls in love with another man while her husband is away. It won best director and actress at Nepal's National Film Awards this year, following a launch in the country in February. Nepal scored an Oscar nomination with its first international feature entry, for Eric Valli's Caravan in 2000; nine further entries are yet to match that mark.
Pakistan: Laal Kabootar (Kamal Khan)
Khan's debut feature is a crime thriller about a man trying to escape his city, who enlists the help of a woman seeking revenge. It launched in Pakistan in March 2019. Having submitted to the award in 1960 and 1964, Pakistan made no entries for 50 years but has now submitted for the last seven in a row, although a first nomination is still to come.
Palestine: It Must Be Heaven (Elia Suleiman)
This is Suleiman's second submission for this award; he also directed Palestine's first-ever entry, 2003's Divine Intervention. Starring the director himself alongside Ali Suliman, François Girard, and Gael Garcia Bernal, It Must Be Heaven tells the story of a man who escapes his native Palestine for a new life only to face the same challenges. It played in Competition at Cannes this year. This is Palestine's twelfth submission for the award, having been nominated twice in 2006 for Paradise Now and 2014 for Omar.
Philippines: Verdict (Raymund Ribay)
Gutierrez's feature debut is adapted from his 2018 short Judgement and follows the story of Joy, an abused wife who stands up against both her husband and an obstructive justice system. It launched in Horizons at Venice 2019, subsequently playing in Telluride, Toronto, and its native Philippines, before heading to Busan in October. This is the country's 31st entry to the international feature award, with no previous nominations or wins.
Saudi Arabia: The Perfect Candidate (Haifaa Al Mansour)
Mansour's fourth feature represents a significant feather in the cap of the burgeoning Saudi Arabian film industry, first having its world premiere in Competition at Venice 2019 (one of only two titles in the section directed by a woman), and now becoming only the third film to represent the country on the global industry's biggest stage. The previous two were Mahmoud Sabbagh's Berlinale title Barakah Meets Barakah for 2017, and Al Mansour's first feature, international hit Wadjda, for 2014. Neither secured a nomination, although Wadjda did pick up a nod for best foreign film at that year's Baftas. Comedy The Perfect Candidate centres Maryam, a young female doctor who battles against the conservative attitudes and sexism of both her small town and country in standing for her town's municipal council.
Singapore: A Land Imagined (Siew Hua Yeo)
The third feature from Siew Hua Yeo is a mystery about a lonely construction worker from China who goes missing at a Singapore land reconstruction site, and the sleepless police officer looking to uncover the truth. It has been a hit on the festival circuit, launching at Locarno 2018 where it won three prizes including the Golden Leopard for best film, before taking further awards at Singapore Film Festival, El Gouna, and the Asia Pacific Screen Awards. Singapore has no nominations from 12 previous submissions in the category.
South Korea: Parasite (Bong Joon-ho)
The 2019 Palme d'Or-winning Parasite chronicles the relationship between the wealthy Park family and the impoverished Kim family and the influence of greed and discrimination on it. The film stars Song Kang-ho, Lee Sun-kyun, and Cho Yeo-jeong. This marks the 31st submission from South Korea with no nominations yet; Bong was the first Korean director to receive the top Cannes prize earlier this year. Parasite was picked up by Curzon for the UK and Ireland following its festival launch. Read the full story here.
Taiwan: Dear Ex (Mag Hsu, Hsu Chi-yen)
Hsu and Chi-yen's Netflix title is a comedy about the divide between a teenage boy and his mother, which is worsened when they find his father's life insurance policy will go to his lover and not his family. It launched at Udine Far East Festival in April 2018 and picked up nine nominations and three wins at 2018's Golden Horse Film Festival awards in Taiwan, including best actress for Ying-Xuan Hsieh. This is Taiwan's 45th Oscar submission; the high point came in 2001 when Ang Lee's Crouching Tiger, Hidden Dragon took the prize, while Lee also achieved nominations for The Wedding Banquet in 1994 and Eat Drink Man Woman in 1995.
Thailand: Krasue: Inhuman Kiss (Sitisiri Mongkolsiri)
Mongkolsiri's sophomore feature is a horror-romance about a teenage girl in a remote village who inherits the mysterious curse of Krasue. The film launched in March 2019, and has played international festivals including Udine's Far East Film Festival and Shanghai. This is Thailand's 26th Oscar submission, with their first coming for the 1985 awards. It would be their first nomination or shortlisting of any kind.
Uzbekistan: Hot Bread (Umid Khamdamov)
Uzbekistan is the latest debutant in the international feature category, following the Academy's approval of the Uzbekistan Oscar Committee earlier this year. Khamdamov's drama is about Zulfiya, a teenage girl who longs to leave her small-town life with her grandfather to live with her mother in the city. It won the best film and best screenplay awards at Oltin Khumo, the Uzbek national film awards, in April.
Vietnam: Furie (Lê Văn Kiệt)
Le-Van Kiet's action feature stars Veronica Ngo as a former gangster who is lying low in the countryside after becoming a mother. The kidnapping of her daughter brings her back to her violent past. The film launched in Ho Chi Minh City in February 2019, and had a limited US release the following month through Well Go USA. Vietnam scored a nomination with its first Oscar submission, Tran Anh Hung's The Scent Of Green Papaya, in 1994. Since then, 13 further submissions have not yielded further nominations.
Africa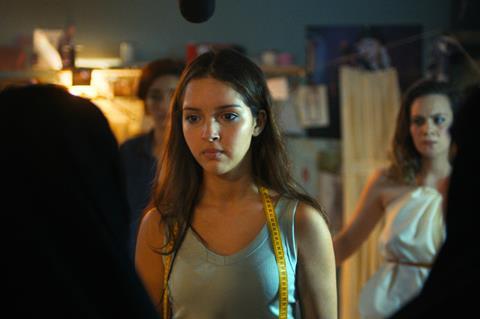 Algeria: Papicha (Mounia Meddour)
Nedjma, a young woman in Algeria in 1997, organises a fashion show against the backdrop of great oppression against her sex. Lyna Khoudri, Shirine Boutella, and Amira Hilda Douaouda star. It launched in Un Certain Regard at Cannes 2019. Algeria has been nominated four times for this award, with the 1969 film Z, a co-production with France, winning. This is Meddour's fiction feature debut following the documentaries Cinéma Algérien, Un Nouveau Souffle (2011) and La Cuisine En Heritage (2010). Jour2Fête is selling the film internationally.
Egypt: Poisonous Roses (Fawzi Saleh)
Saleh's film premiered at International Film Festival Rotterdam in 2018; it chronicles the destructive effects of Cairo tanneries on the lives of an impoverished brother and sister. It subsequently won three awards at the director's native Cairo Film Festival. Egypt submits to the international feature award for the 34th time, with its first in 1959 for Youssef Chahine's Cairo Station; the country is still waiting for its first nomination or win.
Ethiopia: Running Against The Wind (Jan Philipp Weyl)
German director Weyl's debut film marks Ethiopia's fourth entry in the international film category, and is the country's first-ever Oscar submission backed by the country's Ministry of Culture and Tourism. Previous Ethiopian films have received criticism for failing to employ talent from the country; Running Against The Wind was made using local actors and crews. It stars Mikias Wolde and Ashenafi Nigusu as two brothers seeking different careers in running and photography.
Ghana: Azali (Kwanbena Gyansah)
Ghana is one of the few debutants entering the international feature category, with Kwabena Gyansah's drama about a girl from a small village who flees an arranged marriage to a 70-year-old man for the bustling capital Accra. The film is led by a primarily Ghanian cast, including Akofa Edjeani, Adjetey Anang, Mohammed Halfiz, and Ama K. Abebrese.
Kenya: Subira (Ravneet Chadha)
Aiming for Kenya's first Oscar nomination with the country's fourth entry, Chadha's film is based on the 2007 award-winning short of the same name, which tells the story of a young girl who is determined to swim in the ocean despite her strict social environment. The film debuted in Kenya in November 2018, before playing at events including Göteborg Film Festival the following year.
Morocco: Adam (Maryam Touzani)
Lubna Azabal, Nissrine Erradi and Douae Belkhaouda star in the story of an unmarried pregnant woman taken in by a widowed baker. This Cannes 2019 Un Certain Regard title marks Morocco's 15th submission with no previous nominations, although 2012 entry Omar Killed Me made the January Shortlist. Adam is Touzani's feature film debut. Films Boutique has international rights.
Nigeria: Lionheart (Genevieve Nnaji)
*An earlier version of this article listed 93 submissions. This has been amended to 92, following the disqualification of the Nigerian entry.
This is a significant moment for the Oscars, with the country that boasts one of the largest film industries in the world - the famed Nollywood - entering the international feature competition for the first time. Nollywood star Nnaji made her directorial debut with the film at Toronto 2018. She also stars as Adaeze, a woman in a male-dominated industry who steps up to run her father's company when he falls sick and must work alongside her incompetent uncle. It is the first Netflix Original title to come from Nigeria. The choice was made by the 12-person Nigerian Oscars Selection Committee, which was inaugurated in 2014 but unable to find a film meeting the selection criteria until now.
Senegal: Atlantics (Mati Diop)
Submitted at the last minute, does Mati Diop's romantic drama stand a chance of securing Africa's first nomination in this category since Mauritania's Timbuktu in 2015? That remains to be seen, but it has decent credentials, launching in Competition at Cannes 2019, making Diop the first black woman to gain that achievement. Even better, it picked up the Grand Prix, with Diop becoming only the fourth woman ever to direct a Grand Prix-winning film. The film is a portrait of forbidden love in a Senegalese seaside town. Senegal's only previous entry to the award came for the 2018 ceremony, with Alain Gomis' Berlin Grand Prix winner Félicité making the December shortlist the previous winter.
South Africa: Knuckle City (Jahmil XT Qubeka)
Boxing drama Knuckle City premiered at the Durban International Film Festival before making its international debut in Toronto's Contemporary World Cinema strand. Qhubeka's previous film includes controversial 2013 child abuse drama Of Good Report, which was initially banned by South African censors.
Tunisia: Dear Son (Mohamed Ben Attia)
Attia's 2018 Cannes Directors' Fortnight title follows a Tunisian couple as they discover that their son has left to join ISIS in Syria. The film stars Mohamed Dhrif, Mouna Mejri, and Imen Cherif. This is Tunisia's sixth submission with no previous nominations. Attia's Hedi won the best first feature award at the 2016 Berlinale and was selected to compete for the Golden Bear. Luxbox has worldwide sales.
Americas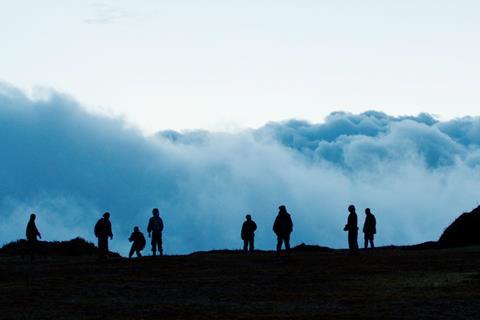 Argentina: Heroic Losers (Sebastián Borensztein)
Borensztein's adventure comedy is an adaptation of Eduardo Sacheri's book The Night Of The Heroic Losers. Set during the country's 2001 economic crisis, it follows a group of men whose attempt to acquire some abandoned agricultural silos is hit by a scam, causing them to look for revenge on the thief who has wronged them. After launching across South America in August 2019, it played at Toronto and San Sebastian film festivals. This is Argentina's 46th submission to the foreign-language award; they have taken the top prize twice: in 1986, for Luis Puenzo's The Official Story, and in 2010, for Juan José Campanella's The Secret In Their Eyes. Five other nominations have been awarded.
Bolivia: I Miss You (Rodrigo Bellott)
Bellot's second Oscar bid premiered in the Los Angeles Outfest in 2018, where the film won the award for best screenplay. He also directed 2004 entry Sexual Dependency. With a story adapted from Bellot's own play, Bolivia hopes to achieve its first international film nomination since its first submission in 1995. Oscar Martinez stars alongside Rossy de Palma and Fernando Barbosa in the story of a father who travels from conservative Bolivia to New York to meet the boyfriend of his recently-deceased son.
Brazil: The Invisible Life Of Eurídice Gusmão (Karim Aïnouz)
Aïnouz's latest won the Un Certain Regard prize at Cannes this year and is his first time representing Brazil for the Oscars. Fernanda Montenegro and Carol Duarte lead the film as two women in the suppressed society of 1940s Rio de Janeiro. This is Brazil's 49th submission with four previous nominations; Keeper of Promises in 1962, 1995's O Quatrilho, 1997's Four Days In September and Central Station in 1998.
Canada: Antigone (Sophie Deraspe)
Nahéma Ricci stars in the retelling of Sophocles' Greek tragedy as a brilliant student with a promising future who moves with her siblings and grandmother into a small Montreal apartment after their parents are murdered. It received its world premiere at Toronto 2019 where it won the Canada Goose Award for best Canadian feature film. Eight Canadian films have been nominated in the category, including three by Denys Arcand: The Decline Of The American Empire in 1987, Jesus Of Montreal in 1990, and The Barbarian Invasions in 2004 – the only Canadian film to have won the top prize. Read the full story here.
Chile: Spider (Andres Wood)
Wood's seventh directorial feature is a political thriller which screened in Contemporary World Cinema section at Toronto 2019. It stars Maria Valverde, Mercedes Moran and Caio Blat as friends in 1970s Chile, whose political crimes change both their relationships and their country's history forever. It is the director's third time representing his country at the awards, after Violeta Went To Heaven in 2012 and Machuca in 2005. Chile's sole win came in 2018 for Sebastián Lelio's A Fantastic Woman, while Pablo Larraín's No was nominated in 2013.
Colombia: Monos (Alejandro Landes)
Eight armed children take hostage a middle-aged woman and a conscripted milk cow on a remote mountaintop somewhere in Latin America. Julianne Nicholson (August: Osage County, Boardwalk Empire) Moisés Arias (Hannah Montana) and Sofia Buenaventura star. The film won World Cinema dramatic special jury award at this year's Sundance Film Festival. Colombia has been nominated once for this award from 28 submissions with the 2015 film Embrace of the Serpent. This is Landes' second feature film after the 2011 film Porfirio.
Costa Rica: The Awakening Of The Ants (Antonella Sudasassi)
Sudasassi's debut feature won the jury award at Seattle Film Festival this year, following a debut in Forum at Berlin. Daniela Valenciano plays a dutiful wife who gradually rebels against her pressurising family. This is Costa Rica's eighth Oscar submission, of which four have been directed by men and four by women. The country is still awaiting its first nomination.
Cuba: A Translator (Rodrigo Barriuso, Sebastián Barriuso)
Brothers Rodrigo and Sebastián Barriuso tell the story of their father in their debut feature, in which a professor of Russian literature is hired as a translator for child victims of the Chernobyl disaster when they are sent to Cuba for medical treatment. Rodrigo Santoro plays their dad, while Maricel Álvarez and Milda Gecaite co-star. The film screened in the World cinema - dramatic section at Sundance 2018. This is Cuba's 21st submission, with one previous nomination in 1995 for Strawberry and Chocolate. The film is sold internationally by Intramovies.
Dominican Republic: The Projectionist (José María Cabral)
A lonely film projector operator becomes obsessed with a woman he sees on one of the film reels. When the reel is destroyed, he sets out to find her in real life. Cabral's many directorial credits include Woodpeckers (2017), Check Mate (2012) and Excexos (2008). This is the Dominican Republic's 12th submission; they have not yet been nominated. Media Luna is handling the sales of the film.
Ecuador: The Longest Night (Gabriela Calvache)
Calvache's fiction feature debut tells the story of Dana, a prostitute who wants to break free and reunite with her young daughter. Noëlle Schönwald, Cristian Mercado and Jaime Tamariz star in the film. This is Ecuador's eighth submission without any nominations as of 2019. Wide Management holds international sales rights apart from Ecuador and Mexico. The film premiered at SXSW in 2019.
Honduras: Blood, Passion And Coffee (Carlos Membreño)
Membreño presents Honduras second-ever international feature entry with his fourth feature, with the true life-inspired story of a family whose coffee harvest is impacted by a plague of rust, leading to them considering migration for survival. The film launched in Honduras in August, and is produced by Honduran company Sin Fronteras Estudios.
Mexico: The Chambermaid (Lila Aviles)
After eight previous nominations, Mexico finally won its first international feature award in 2019 for Alfonso Cuarón's family drama ROMA, one of three prizes the film picked up. Aviles' The Chambermaid covers similar territory, following the life of a chambermaid in one of Mexico City's most luxurious hotels. It launched at Toronto 2018 in Discovery, before going on an international festival tour that took in the first-time director sections at San Sebastián and London film festivals.
Panama: Everybody Changes (Arturo Montenegro)
Everybody Changes concerns the Ponce family, whose normal life is interrupted by father Federico's announcing his intention to receive gender reassignment surgery. Leonte Bordanea, Gaby Gnazzo, Marisín Luzcando, and Andrea Pérez Meana star. This is Panama's sixth submission having started submitting in 2014 and every year thereafter with no nominations to date. Montenegro previously directed 2018 feature Frozen in Russia.
Peru: Retablo (Alvaro Delgado-Aparico)
Aparicio's feature debut has been a hit on the international festival circuit, picking up awards at Berlin 2018, Vancouver and Havana among others following a launch in Peru's capital Lima back in August 2017. It centres 14-year-old Segundo Paucar, whose dreams of following his father into craftwork, and indeed his whole understanding of life, are shattered after he discovers a family secret. Peru has one nomination from 25 previous international feature entries, for Claudia Llosa's The Milk Of Sorrow in 2010.
Uruguay: The Moneychanger (Federico Veiroj)
Veiroj represents his country for the second time in the Oscar submissions after A Useful Life was submitted for the 2011 awards. The country's 19 entries have brought neither wins nor nominations so far. Toronto 2019 Platform world premiere The Moneychanger is a 1970s set thriller about a man who enters the world of currency exchange and becomes addicted to it.
Venezuela: Being Impossible (Patricia Ortega)
The closest Venezuela has come to an Oscar nomination was Alberto Arvelo's Libertador, which made the January shortlist in 2015. It hopes to break new ground with Ortega's Being Impossible, in which a young woman discovers she was submitted to several surgeries to correct her intersexual body as a baby. It launched at Spain's Valladolid International Film Festival in October 2018, playing events including SXSW and Taipei Film Festival the following year.
Oceania
Australia: Buoyancy (Rodd Rathjen)
After a shorts career of more than a decade, Australian director Rathjen presented his first feature at the 2019 Berlinale. It centres 14-year-old Chakra (Sarm Heng), a slave labourer to the cruel captain of a Thai fishing vessel. This is Australia's 13th submission to the foreign language award, the country's first coming for the 1997 awards. Successes to date are a nomination for Martin Butler and Bentley Dean's Tanna in 2017, and a January shortlist place for Warwick Thornton's Samson And Delilah in 2010.