South Korean comedies and political dramas will be tempting buyers in the market, while Bong Joon Ho's Parasite flies in Competition.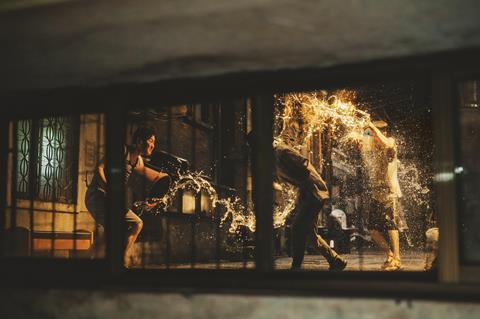 At this year's Cannes Film Festival, director Bong Joon Ho's highly anticipated tragicomedy Parasite is playing in Competition while Lee Won-tae's The Gangster, The Cop, The Devil — a high-concept action-thriller that has already sold US remake rights — is playing in Midnight Screenings. Both titles scored multiple pre-sales long before arriving on the Croisette, but Korean sellers will be out in force as always, launching sales on everything from disaster dramaExit to family comedy Secret Zoo to gangster-turned-politician tale Long Live The King.
Money makers
So far in 2019, local films have taken 52.6% of the box office in South Korea, with US films accounting for 44.8%, according to the Korean Film Council (KOFIC). The comedy Extreme Job, about a team of narcotics detectives who go undercover in a fried chicken joint, became South Korea's second-biggest box-office hit ever, grossing $118m and attracting more than 16.3 million admissions since the start of the year.
Extreme Job is followed in the 2019 rankings by Avengers: Endgame, which has clocked up 12 million admissions, and Captain Marvel, which is significantly behind as the year's third-biggest hit with 5.8 million admissions so far. Two local films round out the top five: Money, a stock market drama starring Ryu Jun-yeol that has reached 3.4 million admissions, and Mal-Mo-E: The Secret Mission, a drama about the efforts to preserve the banned Korean language during the Japanese occupation, which has taken 2.9 million admissions.
In terms of non-US foreign fare, Japanese films like animation Detective Conan: Full Score Of Fear have taken 0.9% of the box office this year, followed by Taiwanese films such as Fall In Love At First Kiss with 0.6% and UK films including The Wife, which helped take 0.3%.
In the festival
The Gangster, The Cop, The Devil
Dir Lee Won-tae
Screening in the Midnight section, Lee's sophomore feature has already been picked up for English-language remake by Sylvester Stallone's Balboa Productions. Produced by BA Entertainment, the film stars Don Lee (aka Ma Dong-seok from Train To Busan) as an organised crime boss who teams up with a police detective to catch a serial killer after the boss is the sole surviving victim of one of the killer's attacks. Kim Moo-Yeol (Illang: The Wolf Brigade) plays the detective and Kim Seong-gyu (The Outlaws) is the serial killer. Released on May 15, the $9m film has pre-sold to a raft of territories including France and French-speaking territories (Metropolitan).
Contact: K-Movie Entertainment
Parasite
Dir Bong Joon Ho
Making its world premiere in Competition, this family tragicomedy is Bong's much-awaited return to Korean-language filmmaking after Okja — the Netflix title that controversially played here in Competition two years ago — and Snowpiercer. Song Kang Ho plays the patriarch of a family of four that are all unemployed who takes an interest in the affluent Park family, leading to unexpected complications. Produced by Barunson E&A, the film is set for local release on May 30. The film's pre-sales include to French-speaking territories (The Jokers Films).
Contact: CJ Entertainment
In the market
Exit
Dir Lee Sang-geun
The feature directing debut of Lee, this disaster action comedy stars Cho Jung-seok (Hit-And-Run Squad) and Lim Yoon-a (Confidential Assignment) aka Yoona from K-pop group Girls' Generation, produced by Filmmakers R&K (Veteran and The Berlin File). Young-nam has just met Eui-ju from college at his mother's birthday banquet when Seoul comes under a sudden toxic gas attack, and they must escape the panic-stricken city. The film is due for summer release in Korea.
Contact: CJ Entertainment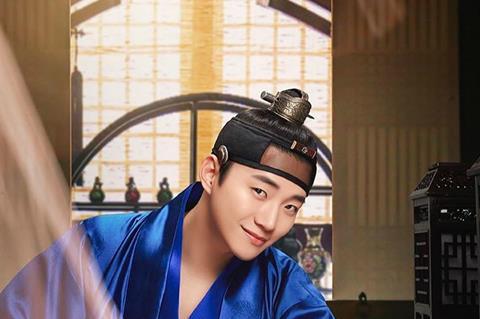 Homme Fatale
Dir Nam Dae-joong
This comedy from the director of The Last Ride stars Lee Jun-ho from Twenty and the K-pop group 2PM as the first male gisaeng (a highly trained artist-courtesan) in the Joseon dynasty. When Huh Saek decides to become a male gisaeng, he captivates countless women with his looks and talents but doubts the existence of true love — until he meets a girl with progressive ideas. Jung So-min (Daddy You, Daughter Me) stars with Choi Guy-hwa (The Outlaws), Yea Ji-won (Hahaha) and Gong Myung (Extreme Job). Produced by Brainshower and JYP Pictures, the film is in post-production and slated for local release this summer.
Contact: Contents Panda
Long Live The King
Dir Kang Yun-sung
From the director of The Outlaws, this film stars Kim Rae-won (The Prison) and Won Jin-ah (Money, Steel Rain) in a story about a ruthless gangster who inadvertently becomes a hero after saving a group of people from a bus crash. When he decides to run for political office, his rival candidate conspires against him with his former gang-boss enemy. Produced by BA Entertainment, the film is set for local release on June 19.
Contact: M-Line Distribution
Man Of Men
Dir Yong Soo
The debut feature of Yong Soo stars Seol Kyung-gu (Memoir Of A Murderer) as a terminally ill man and former lawyer notorious for taking on any case for money and Cho Jin-woong (The Spy Gone North) as a low-life gangster who comes into his orbit. When the lawyer asks the gangster to help him complete his bucket list in return for a large chunk of his life insurance payout, the gangster accepts, leading both men down an unexpected path.
Contact: Showbox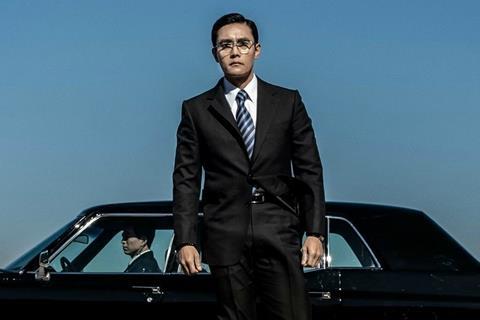 The Man Standing Next
Dir Woo Min-ho
From the director of The Drug King and Inside Men, this 1970s period drama about the Korean Central Intelligence Agency (KCIA) stars Lee Byung-hun (Inside Men), Lee Sung-min (The Spy Gone North), Kwak Do-won (The Wailing), Lee Hee-jun and Kim So-jin (both from The Drug King). At the time, president Park (Lee Sung-min) holds South Korea under authoritarian control with the use of the KCIA's political terror tactics, until the status quo is disrupted by the Koreagate political scandal involving South Korean politicians, the KCIA and members of US Congress. In post-production, the film is making its market debut in Cannes.
Contact: Showbox
Master: Leaders Of Taekwondo
Dir Cho Dong-hee
Cho's documentary looks at taekwondo master Kang Shin Chul, who went to Iran in the 1980s and turned the Middle Eastern nation into one of the most competitive in the Korean martial art. Thousands flock to meet with the master each year, and his daughter Yu Jin followed in her father's footsteps to become a taekwondo master, but in the documentary it becomes clear they have hidden struggles.
Contact: K-Movie Entertainment
My First Client
Dir Jang Kyu-sung
Jang (I Am The King) directs this drama starring Lee Dong-hwi (Extreme Job) and Yoo Sun (Don't Cry Mommy), about a recent law school graduate who, while working temporarily at a youth welfare centre, helps two children who are being abused by their stepmother. When the boy later dies and his sister is accused of killing him, he steps forward to represent her in what becomes his first case. The film is currently in post-production.
Contact: Lotte Entertainment
Secret Zoo
Dir Son Jae-gon
From production company About Film, which was behind South Korean box-office smash Extreme Job, this family comedy stars Ahn Jae-hong (Microhabitat) and Kang So-ra (Sunny) in the tale of a lawyer given the mission of revitalising a bankrupt zoo that has no animals. When he and a group of zookeepers come up with the idea to dress like animals and his fake polar bear goes viral, the zoo becomes a hit, before his law firm's real intentions are revealed. Son previously directed Villain & Widow and My Scary Girl. The film is in post-production.
Contact: Finecut