Dir: Jordan Scott. UK/Ireland. 2009. 104 mins.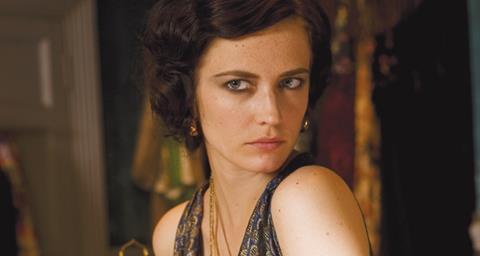 While hardly covering the most original thematic territory, Jordan Scott nevertheless makes a seductive directorial debut with Cracks, a story of desire and passions running amuck in an upper-crust all-girls boarding school. Coaxing three splendid performances from Eva Green, Juno Temple and Spain's Maria Valverde, Scott cooks up a heady brew of simmering sensuality and sexual desire which occasionally overheats into teenage hysteria but for the most part maintains a nicely wrought tension.
"The film is more interesting not for its plot but for its portrait of the sexually repressed girls hidden away from reality"
Part The Prime Of Miss Jean Brodie, part Lord Of The Flies, the film is adapted from a 1999 novel by Sheila Kohler originally set in South Africa in the sixties but transposed to a fictional island off the coast of England in 1934. There are many cinematic echoes here – Picnic At Hanging Rock, Notes On A Scandal, The History Boys – and in the final analysis, the film doesn't offer much fresh insight into the complexities of teenage education, academic or otherwise. But Scott's confident grasp of atmosphere, visual eye and some excellent casting decisions make for a solid addition to the genre.
Existing and potential distributors have plenty to work with, not least of which Green in her first above-the-title leading role. Her performance as a teacher whose mental armour starts to show some serious cracks is probably her best to date.
The film follows a group of girls at the school all in the thrall of free-thinking and glamorous young teacher Miss G (Green) who encourages them to indulge their desires, flout the establishment and, suggesting a world of adventures in her own past, pursue a life of independence and travel. She teaches them diving at the nearby lake, and the group composes the school dive team, not that they ever compete with other schools.
Chief among the students is Di Radfield (Temple), who is closest to Miss G and hangs on her every word.
This status quo is disrupted by the arrival at the school and in the group of a new girl from Spain. Fiamma (Valverde) is from an aristocratic family, impossibly beautiful and worldly and a superb diver. Fiamma immediately provokes resentment from the girls, especially Di, but Miss G takes to her with a passion laced with both lust and envy.
It's not too difficult to guess that things will end badly and Scott carefully builds up the strain between the girls, Fiamma and Miss G until the tragic denouement. She depends too much on the overbearing score by Javier Navarrete for momentum, but the film is always more interesting not for its plot but for its portrait of the sexually repressed girls hidden away from reality.
To sign up for Screen's weekly Reviews Newsletter with all the week's new releases, internationalopenings and full festival reviews delivered free to your mailbox every Friday, please click HERE
Production companies
Scott Free
Future Films
Element Pictures
Industry Entertainment
Killer Films
Legende Enterprises

International sales
HandMade Films International
Producers
Julie Payne
Kwesi Dickson
Andrew Lowe
Rosalie Swedlin
Christine Vachon

Screenplay
Ben Court
Caroline Ip
Jordan Scott
Based on the novel by Sheila Kohler
Cinematography
John Mathieson

Production designer
Ben Scott
Editor
Valerio Bonelli
Music
Javier Navarrete
Main cast
Eva Green
Juno Temple
Imogen Poots
Maria Valverde
Sinead Cusack