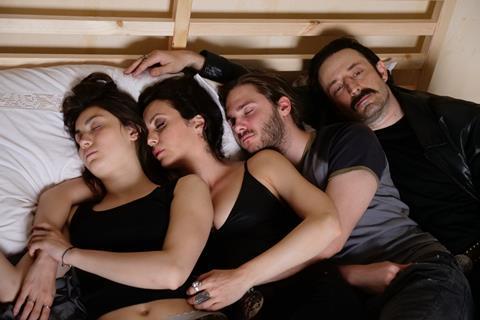 The FilmFestival Cottbus (FFC) has come along way since its modest beginnings in 1991. It was just two years after the fall of the Berlin Wall and a year after German reunification; a a programme of 19films was put together and Hungarian director András Monory Mész won the festival's first competition with his apocalyptic science fiction film Meteo.
"Since then, the FFC has evolved into one of the most important meeting places for Eastern European cinema together with the East-West co-production market connecting cottbus," says Bernd Buder who took over the reins as the festival's programme director in 2015.
In recent years, the festival has attracted more than 22,000 visitors and become an important fixture in the region's cultural calendar. "But I'm pleased that Cottbus has nevertheless retained its particular intimate charm where the audience can quickly come into contact with the filmmakers themselves," Buder adds. "This has also become a place where friendships have often developed between new talents who then support one another as they make through the international film business in subsequent years.
Indeed, the guest list for the past 30 years reads like an A to Zof East European cinema – from filmmakers such as Krzysztof Zanussi, Istvan Szabo, Nana Djordjadze, Jan Sverak to producers Cedomir Kolar and Alexander Rodnyansky –, along with guests as diverse as actors Jean-Marc Barr and Sylvia Kristel and Germany's vice chancellor Olaf Scholz making their way to the small East German town close to the border with Poland.
Due to the covid-19 pandemic, the FFC decided to celebrate its 30thanniversary edition by making its first foray into the digital space with much of the Cottbus line-up available online to cineastes throughout Germany via the VoD partner PANTAFLIX Technologies. At the same time, the festival's programme will still be screening in "real cinemas" at its traditional venues in Cottbus as well as out-of-town in Eisenhüttenstadt, Berlin, Görlitz and the nearby Polish towns of Zgorzelec and Zielona Góra.
Twelve films have been selected for this year's Feature Film Competition including the world premiere of Serbian filmmaker Oleg Novković's latest film The Living Man and the German premiere of Russian director Ivan I. Tverdovsky's fourth feature Conference, fresh from its premiere at Venice Days in September.
Both directors won main prizes at previous editions of the festival: Novkovićwith Tomorrow Morning (2006) and White, White World (2010), and Tverdovskiy with Corrections Class (2014) and Zoology (2016).
In addition to having films with a number of strong women's roles such as Piotr Domalewski's I Never Cry and Lina Luzyte's The Castle, the Feature Film Competition also covers a wide range of genres from Marian Crisan's political comedy The Campaign through the Kazakh-Japanese Western Horse Thieves. Roads Of Time to the dark apocalyptic vision of the Turkish film In The Shadows by Erdem Tepegöz.
Apart from its competitions for feature, short, youth and regional short films, FFC also includes showcases of latest productions from Russia, Poland and the Czech Republic, a sidebar dedicated to East European box-office hits as well as a section throwing a spotlight on films from and about the local region of Lusatia.
In addition, the FFC has put together special film programmes to focus on the 75th anniversary of the end of the Second World War and the threat of right-wing extremism in Eastern Germany.
"The FFC has always seen its key role in showing cultural diversity, promoting social dialogue and mutual understanding," Buder declares, "something that is enormously important in a political culture and geopolitical situation where conflicts are increasingly escalating and the tone of voice has become harsher."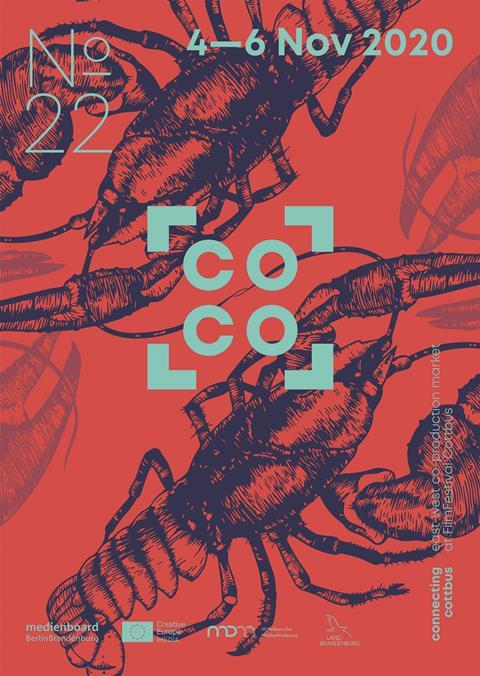 Connecting Cottbus goes online
While the film festival has been organised to run in a dual format, its co-production market connecting cottbus – now in its 22ndyear - will now only be staged online.
Thirteen projects in development are to be pitched to potential co-producers and financiers including Ukrainian filmmaker Roman Bondarchuk's second feature The Editorial Office, Romanian first-time feature director Paul Cioran's psychological thriller Sep & Ana, and Croatian writer-director Vanja Juranić's Closed To The Public, which she co-wrote with Bosnia's Elma Tataragic inspired by the real-life marital drama that ended in murder.
In addition, the market's participants will get to have a sneak preview of footage from six 'works in progress' by filmmakers hailing from North Macedonia, Ukraine, Hungary, Russia and Montenegro.
Meanwhile, the synergies between connecting cottbus and the festival couldn't be any clearer this year since four of the titles selected for 2020's Feature Film Competition - Conference, I Never Cry, and The Campaign – had all used the pitching platform in Cottbus at an early stage of development to create a buzz around their respective projects.

The FilmFestival Cottbus was first held in 1991 in the immediate post-reunification era and is regarded as one of the most important festivals of East European Cinema worldwide.