Daniela Elstner, managing director of Paris-based sales company Doc & Film International, talks about selling foreign-language titles to the world.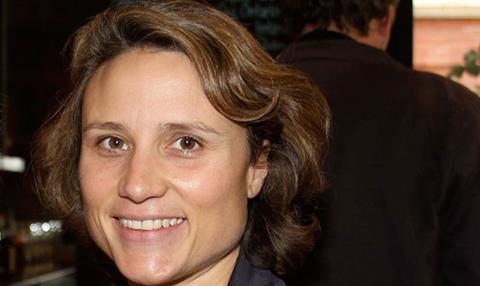 Paris-based Daniela Elstner is the long-time sales agent of film-maker Gianfranco Rosi, whose Fire At Sea is Italy's foreign language Oscar submission this year as well as a candidate for the documentary category. The work, which captures the impact of the European migrant crisis on the inhabitants of the tiny Italian island of Lampedusa, is a hot favourite to make it to the nomination stage in both categories.
It is the third feature by Rosi to be sold internationally by Elstner, who is managing director of Paris-based sales company Doc & Film International, after the Venice Golden Lion-winning Sacro GRA and El Sicario, Room 164, about a hitman for a Mexican drugs cartel.
"Gianfranco Rosi will put his life away for a year to shoot a film," Daniel Elstner, Doc & Film
The pair started working together after a mutual contact set up a lunch at Cannes Film Festival in 2009. A few months prior to that meeting, Rosi's Below Sea Level, about homeless people living in the Californian desert, had won the documentary award in Venice's Horizons section and then the top prize at Cinéma du Reel in Paris. Elstner admits she was slightly reticent about the meeting, wondering why a director with so many awards did not have a sales agent. "I thought he might be difficult," she recalls with candour.
"He did two things at the beginning of the lunch," Elstner continues. "He took out an Arte contract for Below Sea Level and said, 'I don't understand how to do this, please take it away and sort it out for me'. Then he took out an article by journalist Charles Bowden and said, 'Read this because it's my next film.'"
That article was the premise for El Sicario, Room 164; Elstner was hooked and practically made Rosi sign a classic Cannes napkin deal before he left the restaurant. Some seven years later, Elstner is one of Rosi's most loyal supporters. "There have been difficult moments, economically," she says. "It's documentary and Gianfranco is the sort of film-maker who will put his life away for a year to shoot a film."
In the case of Sacro GRA, which captures the lives of people living or working along Rome's motorway ring road, the Grande Raccordo Anulare (or GRA), Rosi lived part-time for the best part of a year in a van parked along the route. And for Fire At Sea, which was made over two years, Rosi lived on Lampedusa for 12 months to immerse himself in island life.
Finding backers
Piecing together bits of finance across various windows, says Elstner, has become par for the course for nearly all the films on Doc & Film's slate, which spans documentary and fiction titles including, most recently, Fien Troch's Home and Karim Dridi's Chouf. "We have to explore all the windows, securing a theatrical deal if possible rather than heading too quickly to SVoD or VoD. It's not unusual for me to do three deals for one title in the same territory. It's time-consuming and a lot of work but that's the way it's going."
In the case of Fire At Sea, Elstner had already secured promises of theatrical deals following a rough-cut screening in Paris, a month before it premiered Berlin, where it won the Golden Bear. Alongside acquiring the film, US distributor Kino Lorber - which is supporting the Oscar run - signed a deal for all of Rosi's films and is currently running a retrospective season in the US.
That Rosi is an extremely collaborative director has proved useful to the conversations Elstner conducts with financiers and distributors. "He will call during the shooting process to tell me what's happening, the good things, the difficulties," says Elstner, who in turn weaves these accounts into her sales pitch. It is a lesson she learned from Eric Lagesse, CEO of Paris-based Pyramide Films, when she went to him for advice early on in her career. "He said, 'It's all about storytelling with the types of films we sell. It's nothing to do with the amounts involved or the negotiations, it's the stories we tell around the films.'"
Daniela Elstner
1995 After studying at Munich State University and Paris 7, Elstner joined cinema promotional body UniFrance as assistant to the general manager
1999 Joined Les Films du Losange and set up the international sales department
2000 Attended her first Cannes Film Festival as a sales agent, representing Tunisian director Moufida Tlatli's The Season Of Men, which premiered in Un Certain Regard
2008 Became managing director and partner of Doc & Film International, originally set up in 1996 by a group of French production houses including Agat Films & Cie, 3B Productions and Les Films d'Ici