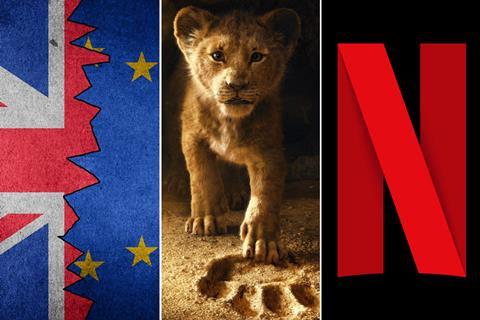 What will be the impact of Brexit?
Despite ongoing uncertainty around the entire Brexit process, the UK is still scheduled to leave the European Union at 11pm (UK time) on Friday, March 29 in 2019. How this will affect the film industry remains unclear, but the majority of businesses are preparing for some significant disruption. The UK's exit will enter a transitional period from March 2019 until at least December 31, 2020, though this could be extended, which should hopefully allow some breathing space to figure out the practicalities.
The industry's responses to Brexit so far range from optimistic – new opportunities for trade and cultural collaboration with territories such as China, North America, Latin America and India, and a "national re-branding" – to the worrisome, with one exec suggesting once UK films are no longer recognised as European by Creative Europe, it will mean a significant reduction in demand from European distributors and broadcasters.
The British Pound has remained weak against the Euro and US dollar since the Brexit vote in June 2016. That's a significant challenge for UK-based film businesses that regularly work on the continent. However, it also represents an opportunity for even more inward investment, as companies (particularly American) look to take advantage of the exchange rate to save money on film shoots. Whether the UK can keep up with the demand caused by skyrocketing inward investment – which saw spend on film and TV production in the UK hit a record £1.9bn in 2017 – will depend on the opening of new production spaces.
The British Film Institute has published a Q&A about what Brexit means for the UK's screen sectors, touching on subjects such as the implications for the country's involvement in Creative Europe. You can read that here.
What will be the outcome of the ongoing distribution shake-up?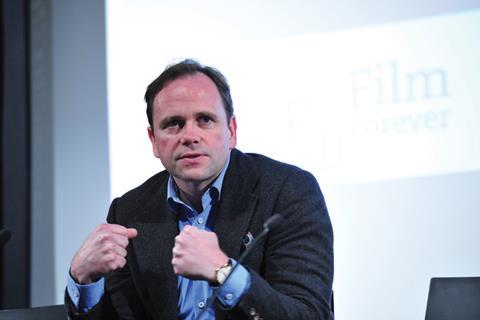 The year 2018 was a disruptive one for UK film distribution, with ongoing challenges in the market causing a shake-up. The US studios now dominate a staggering 84% of UK box office receipts (according to ComScore), with indies scrapping over the remaining 16% and dwindling home entertainment returns.
This has seen a disappearance of the traditional "middle", with the larger independent companies struggling to make enough money to cover their significant overheads. Icon Film Distribution permanently closed at the beginning of 2018 (with its library sold to Kaleidoscope). Alex Hamilton, the long-standing president of international at film eOne, is leaving the company in March 2019, signalling a shift by the company away from single-picture acquisitions and distribution to a greater focus on development and production. Studiocanal UK's distribution head Danny Perkins left the company in September 2018 to launch his own production-focused company, leaving Studiocanal UK's distribution ambitions in flux. Elsewhere, Arrow Films' acquisitions director Tom Stewart departed after eight years, with the company understood to be re-thinking its theatrical strategy, while distributor Signature Entertainment was purchased by US company FFI Holdings.
A flurry of nimble UK indie distributors have sprung up. Soda Pictures founder Eve Gabereau launched Modern Films at the start of 2018. Arrow's Stewart launched Parkland Entertainment with John Cairns, founder of sales and production outfit Parkland Pictures. Former Kaleidoscope exec Mike Chapman joined forces with sales exec Simon Crowe and financier Matthew Joynes to launch Blue Finch Films, and 606 Distribution was launched by Cornwall-based filmmaker and actor Pat Kelman with acquisition and legal exec David Maddison. The one thing those companies all have in common – low overheads and ambition to stand out in an over-saturated marketplace.
Will the UK have a better showing at Cannes in 2019?
No question, it was a disappointing showing for UK (and Irish) movies at Cannes in 2018. There were four titles in the Official Selection, and the only Competition representative was Cold War, in which the UK was a minority co-producer with France and Poland. In Un Certain Regard, Critics' Week, and Directors' Fortnight, not a single UK film or filmmaker was selected.
Will 2019 be any better? Does it matter? Yes and no. The presence of Toronto and Venice in 2018 eased concerns, with strong titles emerging from those programmes such as The Favourite, Wild Rose, In Fabric, Gwen and Out Of Blue to name just a few. Looking to the new year, the Sundance World Cinema Dramatic programme boasts a good showing of UK titles, with titles such as Sacha Polak's Dirty God (a co-pro with the Netherlands, Belgium and Ireland), Shola Amoo's The Last Tree and Joanna Hogg's The Souvenir all present. The Premieres section also sees the country well represented, with the likes of Sophie Hyde's Animals, Gurinder Chadha's Blinded By The Light, Chiwetel Ejiofor's The Boy Who Harnessed The Wind, and Gavin Hood's US-UK co-pro Official Secrets set to bow. There's also further UK and Ireland representation in the World Cinema Documentary, Documentary Premieres, Midnight, Spotlight, and Kids programmes. However, Cannes remains the pre-eminent showcase for international filmmaking (just look at this year's shortlist for the foreign-language Oscar) and filmmakers want to be on the Croisette.
Will Netflix or other streamers expand their UK presence?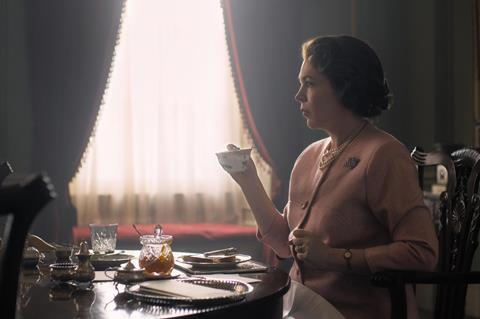 Netflix moved into a new, larger office to house its London operations this year, though talk of a "UK commissioning base" with more emphasis on film is understood to be premature. However, reports emerged in early December the streaming giant is exploring setting up a production hub at the UK's Pinewood Studios. The company already has a variety of big-budget film and TV productions on the go in the UK, such as The Crown, so a permanent London hub to oversee those would seem to make sense. Elsewhere, Apple hired former BBC Films exec Joe Oppenheimer as a London-based creative executive in July 2018, so expect to see more UK-based activity from that company in 2019, while it will also be interesting to see how Amazon's changes to its content strategy affect its moves in the UK.
Can the banner box office of 2018 be sustained for another year?
UK cinema admissions are skyrocketing this year and are being forecast to hit levels not seen since 1971, when they reached 176 million. Despite the lack of a top-grossing Star Wars film this year (spin-off Solo: A Star Wars Story only reached a disappointing £20m), other titles such as Avengers: Infinity War, Mamma Mia! Here We Go Again, Incredibles 2, and Black Panther have boosted takings. Next year will see a high-profile Star Wars return to screens in time for Christmas – currently titled Star Wars: Episode IX – but before then there's a big list of titles that could return big numbers. Released this year on Dec 21, Mary Poppins Returns will continue grossing big numbers in early 2019, while the likes of Avengers: Endgame, The Lion King, Aladdin, Frozen 2, Dumbo and Toy Story 4 are all likely to do big box office – the fact that Disney is behind all of those titles (and will also likely complete its acquisition of 20th Century Fox's entertainment assets in 2019) indicates that the studio is set to have another year of domination at the UK box office.