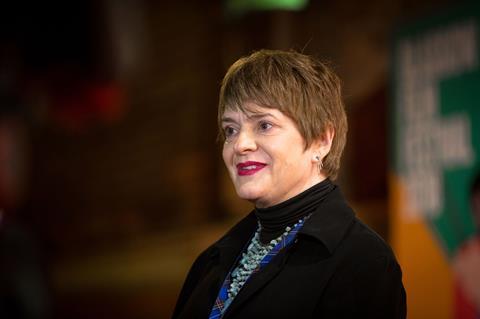 With the 2018 Glasgow Film Festival (GFF, Feb 21 – Mar 4) now well underway, Screen sat down with co-director Allison Gardner to discuss the event's growing industry strand and the festival's place in the Scottish industry.
"Festivals can be quite elitist affairs, we want to be the opposite," says Gardner on the down-to-earth nature of GFF. "We want to be accessible, to make people part of the GFF family, and to give things back to the community."
The festival now annually attracts more than 40,000 guests to see an eclectic programme of films from around the world. In 2018, titles from 51 countries are being shown, including niche films that are unlikely to get much further play in the UK. "I'm always proud of the breadth of the films we have - a festival's job is to give you a broad range," says the co-director.
This year's event opened with Wes Anderson's stop-motion animation Isle Of Dogs, hot on the heels of the film's buzzy premiere as the opening film of the Berlin Film Festival, but the 2018 crop also features more obscure selections such as Kogonada's Columbus and Paul Wright's Arcadia.
Industry activity
While the festival's programme remains its greatest strength, in recent years a larger focus has been put on the event's industry-focused strand. Running Feb 28 – March 2 this year, GFF's industry wing will feature surgeries with notable figures from the sales, financing and training sectors, panel discussions focusing on topics including bullying and harassment, and masterclasses with Trainspotting producer Andrew Macdonald and prolific casting director Kerry Barden.
Gardner says that with its industry programme, the festival is looking to inspire tangible results, "We're looking at the issues that are affecting people, we want concrete outcomes, not just talk."
Tapping into the industry's current zeitgeist, Glasgow will host two events on the subjects of bullying, harassment and underrepresentation.
On Wednesday (Feb 28), Kate Kinninmont, CEO of Women in Film and Television (UK), will host a panel on the growing Time's Up movement. Speakers Lisa Campbell, director of the Edinburgh International TV Festival, cinematographer Nicola Daley and casting director Simone Pereira Hind will explore the potential remedies to the widespread culture of sexual misconduct in the UK business, building on themes set out by the recently-published Time's Up open letter, which was signed by 190 women from the industry, and the recent industry guidelines published by the BFI and Bafta.
That will be followed by a panel on Friday (March 2) that will debate the redressing of the gender imbalance in the film and TV industry. Director Karen Kelly be joined by guests Sarah Asante, comedy commissioner at the BBC, writer-director Rachel Tunnard, actor Deirdre Mullins and screenwriter Dan Sefton to discuss practical solutions that could be implemented to improve representation behind-the-camera and on-screen.
Gardner says that the festival was already eyeing discussion on such topics "before it all blew up" - with the expose of the misconduct of Hollywood mogul Harvey Weinstein last October serving as the catalyst for widespread revelations – and that the event is now focusing on "how the industry can emulate" other industries that have addressed the same subject.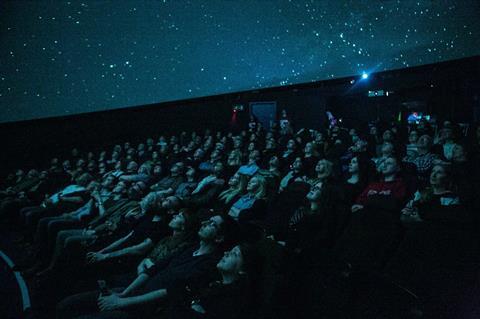 Big names
GFF is also set to welcome three high-profile industry guests this year who will be given the spotlight treatment in one-on-one in conversation events.
Glasgow-born producer Andrew Macdonald is returning to his hometown to take part in a conversation with new National Film and Television School (NFTS) director Jon Wardle. The Trainspotting and Annihilation producer will discuss how the new NFTS Scotland, which is set to for its first intake of students enrolling from April 2018, will affect the Scottish industry.
Prior to that event, Screen's Wendy Mitchell will host an in-conversation with revered casting director Kerry Barden, whose more than 200 credits include Spotlight, Still Alice and The Help.
Director Ben Wheatley will also be in Glasgow, hot off the heels of the edit for his latest, under-the-radar feature, currently titled Colin You Anus. The Kill List and Free Fire filmmaker will take part in an onstage interview on Sunday (March 4), during which he will cast his eye over his career to-date.
"It's nice to have people that others respect," says Gardner on the three high-profile figures. "Andrew Macdonald used to bother me to show his short films, it's great that he is now at the top of his game."
For Gardner, the industry activity at GFF serves as a moment for the wider industry, including delegates from London, to gather with the Scottish industry to network and share ideas. She says that the event also serves as a reminder of the London-centric nature of the film industry, "It's something we fight against. It's not Siberia, Glasgow is not that far."
Does Gardner think that the industry's London-centric nature is problematic? "We're getting on with it. Obviously we're a different country and we're doing different things. There's so much money in London that doesn't make it north, but we're lucky because we have Creative Scotland which really believes in culture – that's a nice way to be supported," she comments.
Outside of the festival, the organisation is trying to provide year-round infrastructure to support young filmmakers. "We're trying to get different voices into the programme here at GFF. We work a lot with our local community and people from deprived areas, that's really important – film is a very middle-class profession, it's really hard for working-class people to get their voices out there."
The co-director also notes that GFF can be a good excuse for visiting industry to travel to the city "because it's good fun". Attending delegates are warned to stay clear of deep-fried Mars Bars, which Gardner insists are not a local delicacy. Instead, her number one tip is simply to enjoy the friendliness of the local populace, "Glaswegians love to talk to you. Go to a bar, strike up a conversation, I guarantee you will not be disappointed."