The National Film and Television School (NFTS) has appointed Alison Goring as the first head of its Scottish offshoot.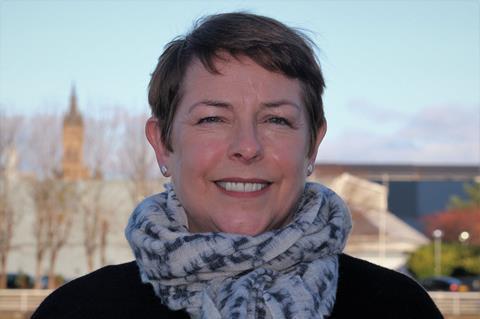 It was announced in August this year that the school was launching a Scotland offshoot with financial backing from the Scottish government.
The facility will be based at BBC Scotland's studios in Pacific Quays, Glasgow.
Goring, an experienced film and TV assistant director whose credits include Elizabeth: The Golden Age and This Is England '86, will lead the school as it sets up to open in January 2018, with the first intake of students enrolling from April 2018.
A third of all places at NFTS Scotland over its first two years will be fully-funded scholarships. The BBC and the Scottish government are contributing to a bursary fund that will meet the costs of those places.
She commented: "NFTS Scotland is an amazing opportunity for Scotland to have access to the world leading training the NFTS is famed for. There are lots of exciting developments in the industry here in Scotland with the BBC alone committing to launching a new channel and investment of an additional £40m a year to produce local content."
"The demand for production capability on a high-end scale is growing significantly and NFTS Scotland is well placed to lead the way in ensuring there is sufficient local talent available to meet industry needs."
Jon Wardle, who took up the position of NFTS director in May this year, added: "We are delighted to welcome Alison to the NFTS team. Her experience both as an Assistant Director and in leading local film and TV drama training schemes gives her the ideal skillset and outlook to deliver our ambitious plans for NFTS Scotland."