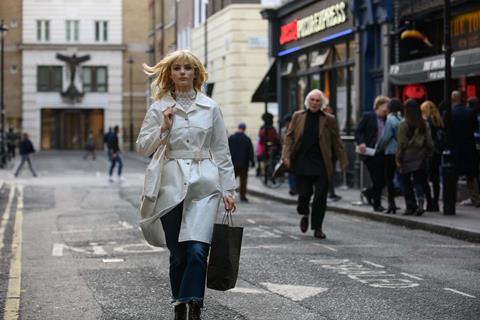 It is a well-worn truism the British know how to cope with rainy days, but the UK film and high-end TV production industry has proved they can weather multiple storms. Despite challenges such as the Covid-19 pandemic and the UK's withdrawal from the European Union, figures published by the BFI Research and Statistics Unit in February revealed a record $7.05m (£5.64bn) film and high-end TV production spend in the UK in 2021. And that growth is felt keenly in London, which has recently hosted a variety of shoots for features such as Cruella, Last Night In Soho and Boiling Point, and small-screen productions including The Crown, Killing Eve and Luther.
While London and the southeast of England are extremely popular shooting destinations, the city is also home to what Adrian Wootton, chief executive of Film London and the British Film Commission (BFC), describes as an "industry concentration" of essential services such as legal, insurance, finance and sales agents. "We are one of the most important production hubs on Earth because of all of these inter­related services, suppliers and talent," says Wootton. "We want to make sure that it is all as frictionless as possible."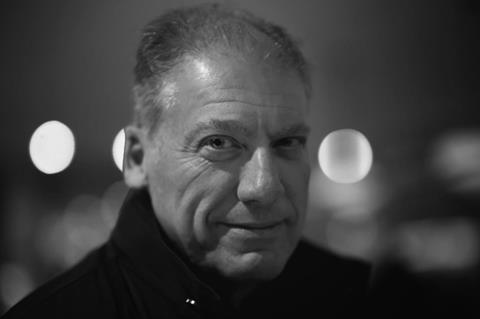 To achieve this, Film London hosts initiatives such as the Upstream IP market (held annually in February) and the Production Finance Market (PFM), returning October 11-12 this year. They are designed to work in tandem to connect filmmakers with content and financiers.
"Upstream is our steadily growing early-stage IP market," says Helena Mackenzie, head of inward investment and business development at Film London."Our aim is to find fresh, innovative IP which, in the right hands, can be developed into film or TV productions.
"When those nurtured projects have been developed further, and producers are actively looking for finance and/or sales representation, the next stage would be the PFM," says Mackenzie. "We can put the project in front of various forms of finance. This heightens its profile to industry."
Film London also runs London Screenings, back as a physical event at Picturehouse Central from June 20-23. The only export market devoted to UK film, it provides a platform to promote titles to international buyers and distributors.
"It wasn't possible to deliver an effective market during 2020 and 2021, so we are excited to invite our international buyers to join us once again," says Mackenzie. "We will introduce a new documentary focus through our partnership with Doc Society, as well as show­casing new talent via the Breakthrough strand.
"A savvy producer can see the circle of life with these events," she adds, "and can use them to progress their project at various stages along the way."
Film London will be utilising a hybrid approach to ensure increased accessibility. "We are very cognisant of our sustainability and accessibility goals, and so if some of the international participants want to attend online, we will make that possible," Mackenzie explains.
Creative collaborations
Fostering, strengthening and sustaining international relationships between filmmakers, production companies and other industry colleagues is baked into the DNA of Film London.
Most recently, Film London partnered with London-based Institut Ramon Llull (IRL), the public organisation promoting Catalan language and culture, to amplify A Vocabulary For The Future — a collection of audiovisual essays from six Catalan-­language authors and six English-­speaking audiovisual artists.
Last year, Film London and Frankfurt's B3 Biennial of the Moving Image signed a memorandum of understanding (MOU) to recognise and enhance a collaborative relationship that supports and cross-promotes IP and artist filmmaking projects; particularly across Film London's IP market Upstream and Artists' Moving Image Network (FLAMIN).
"It's crucial for us to show that we may have exited from the EU, but we haven't exited from Europe," says Wootton. "Creative talent isn't interested in borders, it's interested in culture, creativity and collaboration, and our job is to make that as easy as possible. We still regard ourselves as being a positive and proactive European partner."
Sustainable skills
The UK's production boom is becoming crucially important to the economic health of the country. "The industry is offering anything from 20,000 to 50,000 new jobs in the next five years, jobs that won't be removed by automation and that will provide long-term opportunities for young people in diverse communities in London and around the country," says Wootton.
Yet with such great growth comes great responsibility. "Sustain­ability, social and environmental, is at the heart of our work," says Daniela Kirchner, Film London's chief operating officer. "The demand for content has allowed Film London to grow the investment and jobs for London, and for this to underpin growth in the UK."
A key priority is ensuring the UK skills base is large and well-trained enough to cope with ever-­increasing production demand. To that end, Film London has partnered on a Skills Academy with the Capital City College Group, supported by Middlesex University and London Higher as part of the Mayor of London's Academies Programme. The hub will work with employers to design courses that will teach the skills needed by industry to grow and safeguard the future of the sector; everything from carpenters to 3D animators and legal, support and administrative roles.
On the ground, Film London's Equal Access Network (EAN), which links under-represented talent with companies and productions looking to recruit, has grown to include thousands of young people from across London's diverse communities.
One of the many individuals who have benefited from the EAN is Ismael Abdulahi, who was initially placed as a trainee in the AD and locations department on ITV drama The Larkins and has since worked on various productions. "As someone who came from a science background and knew nobody at all in the creative industries, trying to break into film and TV felt impossible for the longest time," says Abdulahi. "The EAN were the first group to actually connect me to opportunities in scripted TV and film and have supported me ever since."
Fellow trainee Jackson Nderitu, who has completed work experience in the technical department of Bronte Film and Television, supported by ScreenSkills' First Break, credits the EAN with "allowing me to ask questions and hear directly from those within the industry. It has enabled me to start building networks and feel more confident about finding my place."
Equally as important is the need to lessen the impact of industry activity on the environment, says Kirchner. Film London is dedicated to "showcasing practical examples of sustainable tools and schemes working to encourage the adoption of greener behaviour from productions and studios."
Green Screen is Film London and Greenshoot's practical online tool that supports environmentally friendly filming in the capital, providing workable action plans for hundreds of productions including The Crown. Film London has been part of a $2.1m (€2m) project, majority funded by Interreg Europe, to combine the skills and experience of eight organisations across Europe to help the industry reduce its carbon footprint on a continental level.
Closer to home, Film London is the lead partner on The Grid Project, a pilot scheme supplying renewable energy to productions via an electrical feeder pillar at a key unit base in London.
"For the first time, productions will not have to use diesel generators; they will just be able to plug in to get green energy," says Wootton, noting that this will drastically reduce CO2, NO2 and noise pollution.
With funding from the Mayor of London's Good Growth Fund through the London Economic Action Partnership and with support of NBCUniversal, Interreg Europe's Green Screen and the BFC, it is hoped that the scheme will inspire other councils and unit base sites across the capital, and beyond, to follow suit.
"For us, these aren't token­istic things," says Wootton. "They are groundbreaking changes."

Film London is London's film and media agency - sustaining, promoting and developing London as a major international film-making and film cultural capital.